Like humans, female monkeys hesitant to trust male counterparts
Like humans, female monkeys hesitant to trust male counterparts
Written by
Pallabi C Samal
Sep 05, 2018, 04:59 pm
2 min read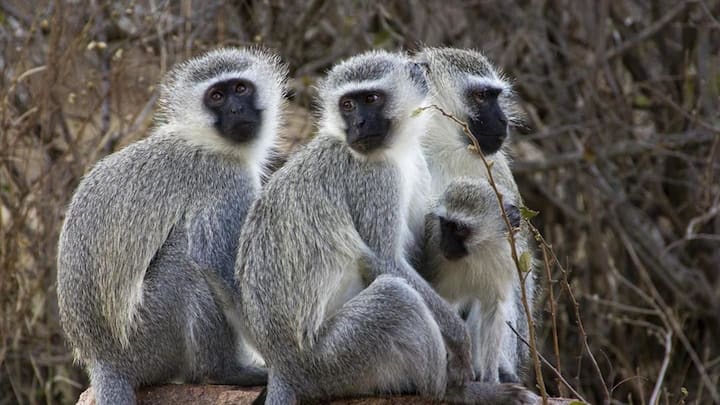 Female monkeys, somewhat like their human counterparts, are hesitant to trust the opposite sex, said a study. The researchers focused on two groups of vervet monkeys of both the genders and saw even though males showed better food-gathering tactics, females still followed their own gender. It might be because they have to stay in groups, so bonding with other females is their priority, they said.
Fruit box kept as bait, male demonstrates better skills
The study by St. Andrews University was based on an experiment where a fruit box was kept as bait for the two groups. The box had two sides, one colored white and the other black. The dominant one from both the teams were triggered to open one side of the box. The male one was allowed to open the side containing more food.
"Females don't copy males as they lack local knowledge"
However, the other females watching the act still followed their fellow demonstrator's path, even though the male behavior was more successful, said the study that was reported in the journal Current Biology. "The explanation for the sex difference may be that females are less inclined to copy males, who are likely to have less reliable local knowledge," said Professor Whiten, one of the researchers.
Males less discriminating in whom they learn from
Whiten was accompanied by Axelle Bono and Erica van de Waal of University of Lausanne and other colleagues at University of Zurich. Bono said for males, things are different. They are less discriminating in whom they learn from and also have a tendency to copy the successful males. This is "to integrate into a new group. Being able to behave flexibly may be adaptive."
Did you know vervet monkeys have liking towards alcohol?
Scientific world is indebted to vervet monkeys, as they're the most studied monkeys since their behavioral traits come closest to human beings. Like their use of alcohol. A study found that most prefer alcohol diluted with fruit juice. Also, some male vervets have blue testicles!