22-year-old mystery of missing man solved, thanks to Google Earth
22-year-old mystery of missing man solved, thanks to Google Earth
Written by
Siddhant Pandey
Sep 14, 2019, 04:03 pm
2 min read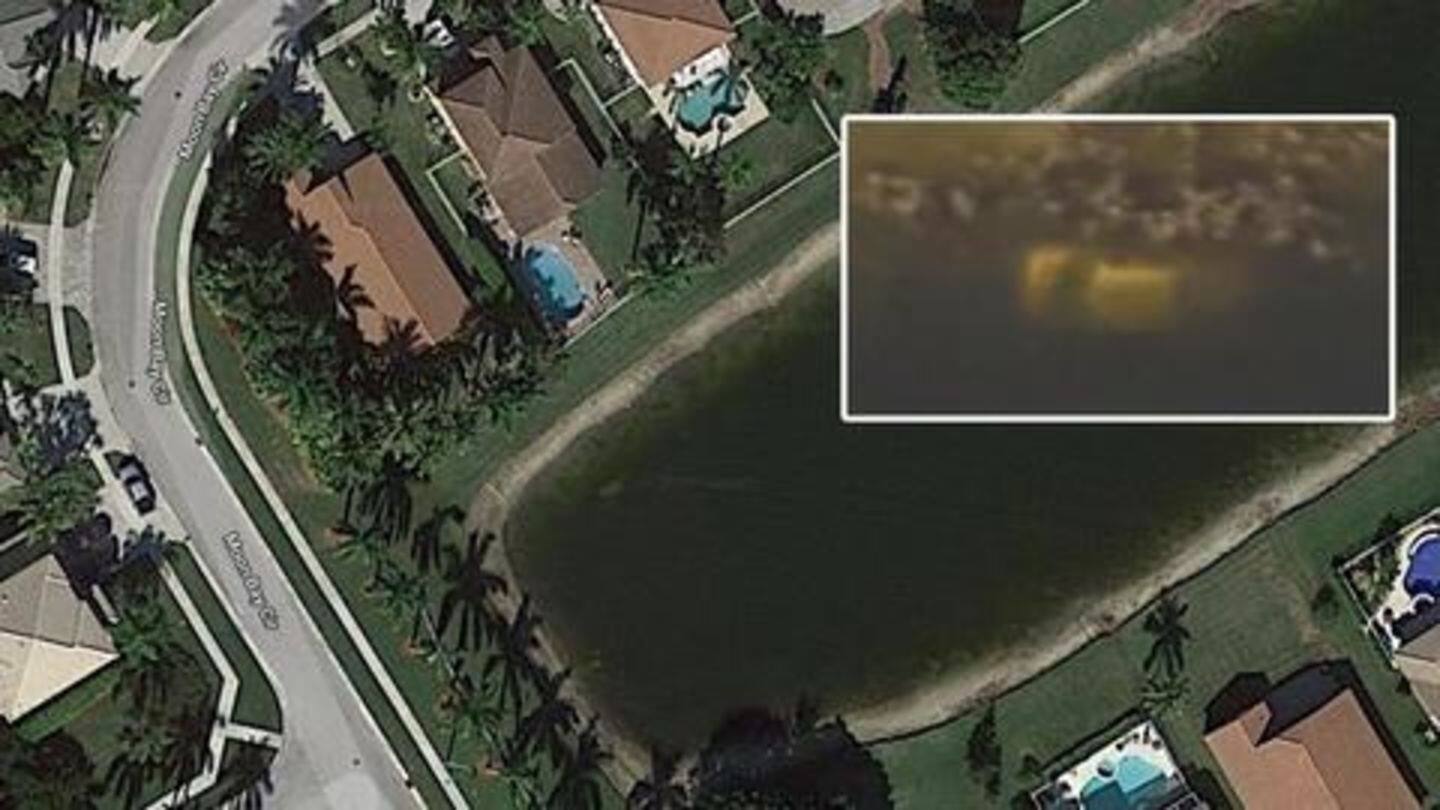 Florida resident William Earl Moldt disappeared off the face of the Earth 22 years ago, after a night of drinking in November 1997. Fast forward to today: A random Google search solved Moldt's missing person's case that had gone cold. Reportedly, Moldt's body had been resting at the bottom of a pond at a housing development in Wellington, Florida, for all these years.
Moldt left nightclub at 11pm; was heading to his home
Moldt (40), a mortgage broker, went missing on November 7, 1997. He was last heard at around 9:30 pm when he told his girlfriend over the phone that he was headed to their Lantana home. According to the National Missing and Unidentified Persons System, Moldt left in his white 1994 Saturn SL around 11 pm, after several drinks. He didn't appear intoxicated, witnesses had said.
Wellington resident received call about sunken car behind his house
Cut to 2019. A resident of Grand Isles in Wellington, Barry Fay, reportedly received a call from his neighbor on August 28 who said her ex-husband spotted a car behind Fay's house on Google Earth. Fay went to the shoreline, but couldn't see anything. A neighbor's drone then confirmed that there was, in fact, a car sitting underwater. Fay then called the police.
"Upon removing the vehicle, skeleton remains were found inside"
"Upon arrival, deputies confirmed there was a vehicle in the pond," the Palm Beach County Sheriff's Office said on Thursday. The statement added, "The vehicle's exterior was heavily calcified and was obviously in the water for a significant amount of time. Upon removing the vehicle skeleton remains were found inside." A medical examination confirmed on September 10 that the remains were that of Moldt.
Vehicle was apparently visible on Google Earth since 2007
Further, according to the Charley Project, an online database of cold cases in the US, the Grand Isles housing society had been under construction around the time when Moldt disappeared. "Amazingly, a vehicle had been plainly visible on a Google Earth satellite photo of the area since 2007, but apparently no one had noticed it until 2019," the Charley Project stated.
I never believed there'd be a 22-year-old dead body: Fay
Fay, who lives in Grand Isles' Moon Bay Circle, was also shocked about the find as he initially thought it was "just some junked-up old car," The Palm Beach Post reported. "Never did I believe there would be a 22-year-old dead body," he said.