IIT-Delhi alumnus, IAS topper scores 171/170 at Harvard University
IIT-Delhi alumnus, IAS topper scores 171/170 at Harvard University
Written by
Shiladitya Ray
Jan 02, 2019, 09:17 pm
2 min read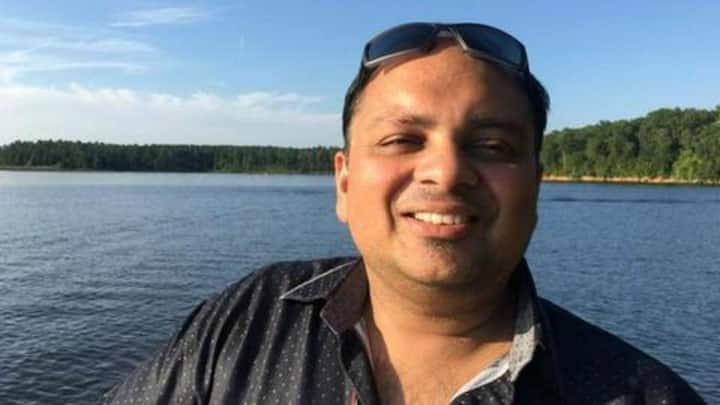 Ever heard of the phrase scoring 11 out of 10? Well, it isn't a phrase anymore - Ankur Garg, an IAS topper and IIT-Delhi alumnus, scored a mind-blowing 171 out of 170 at an examination, that too in the world-famous Harvard University. Following his stupendous achievement, Garg attributed his success to his father's constant motivation about achieving the impossible. Here's more.
What we know about Garg's stunning achievement
The world came to know about Garg's 'impossible' achievement on December 22, when he posted about the same on Facebook, and dedicated his success to his father. Garg, who is pursuing the two-year 'Public Administration in International Development' course at the prestigious Harvard University, managed to score 171 out of 170 in the Capital Formation and Growth paper in the final examinations of his macroeconomics course.
An astonished Garg recalls his father's advice
"When I was in school, my father used to say - 10 out of 10 isn't good enough in any exam. Always strive for 11 out of 10...In the last phase (possibly!) of student life now, I end up getting this score in the final exam of the macroeconomics course," wrote Garg on Facebook.
Garg's scorecard was signed by an internationally renowned macroeconomist
Yet, that's not all. Not only did Garg manage a stupendous score, he was also recognized by his professor and renowned international macroeconomist Jeffrey Frankel. Frankel, the James W. Harpel Professor of Capital Formation and Growth at Harvard University's Kennedy School of Government, also signed Garg's score card, and neatly scribbled "101%...outstanding exam! Outstanding performance overall!" on it. An achievement indeed.
Garg is no stranger to outstanding achievements
However, it should come as no surprise that Garg himself is no stranger to outstanding achievements. A graduate of the prestigious IIT-Delhi, Garg topped the IAS exam at the age of 22, becoming one of the youngest to clear the challenging exam. A 2002 batch IAS officer, Garg also held senior and important positions during his tenures at Chandigarh, Arunachal Pradesh, and Delhi.