French restaurant refuses to serve hijab wearing Muslim women
French restaurant refuses to serve hijab wearing Muslim women
Written by
Akriti Asthana
Aug 30, 2016, 03:38 pm
2 min read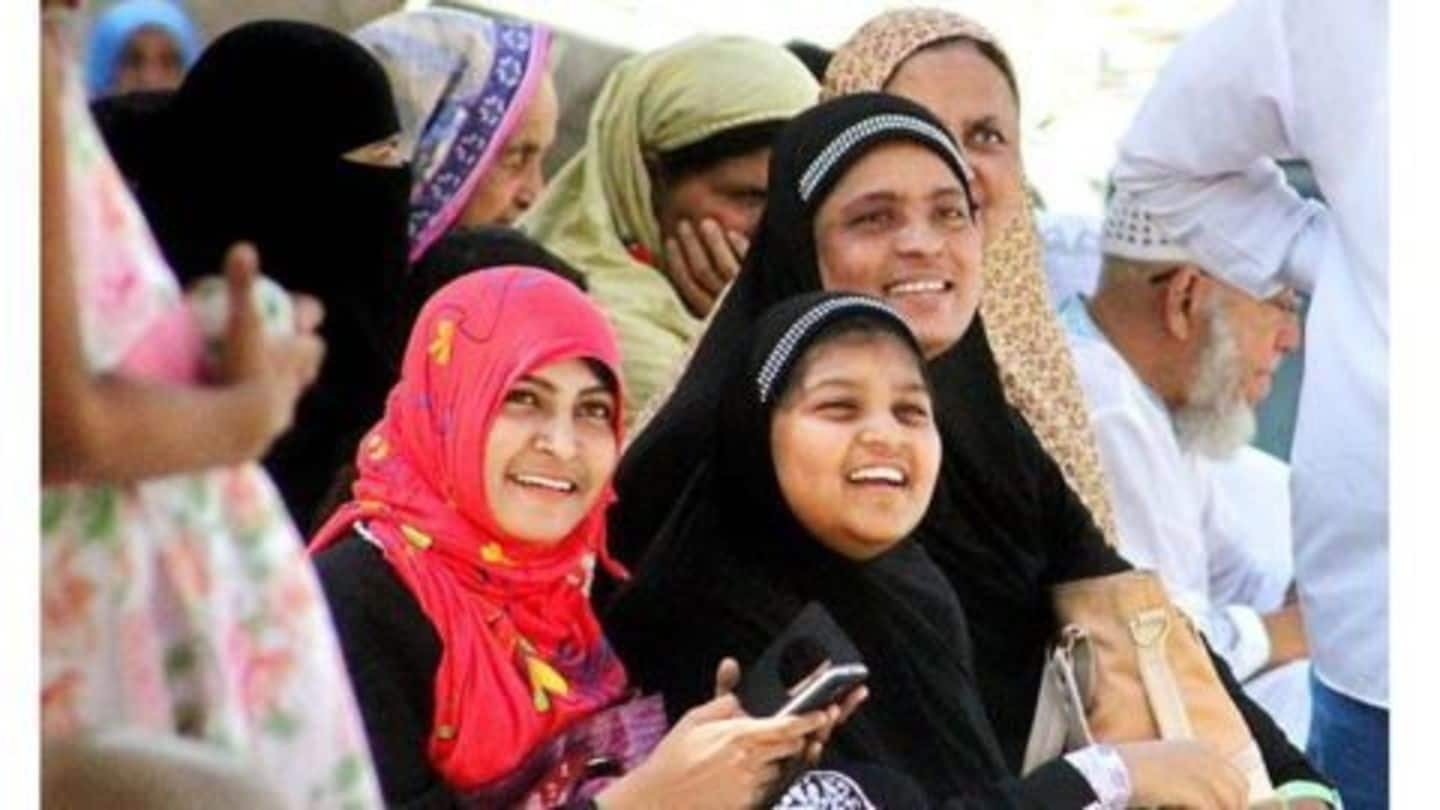 A Michelin listed French restaurant has been accused of Islamophobia after allegedly refusing to serve 2 Muslim customers, arguing "All Muslims are terrorists", on Saturday. A video of the incident that took place at a Le Cenacle restaurant in Tremblay-en-France in Paris has been circulated widely. However, the man later apologized for his behaviour to a group who had gathered outside.
French law on secularism and religious clothing over the years
The 1905 French constitution aimed to separate the Church and the State. It enshrined secularism in education and guaranteed freedom of religion and freedom to exercise it. The original text made no reference to clothing. A 2004 law forbade the donning of religious emblems in schools and colleges. In 2010, France became the first European country to ban the full-face veil in public.
France's predominant argument for endorsing the burkini ban is that burkinis violate France's century-old commitment to promote secularism in public life. The burkini defenders have argued that the wearing burkinis had nothing to do with promoting bloodshed. France's highest court ruled the ban as "seriously and clearly illegal". However, right-wing politicians have pledged to keep ban by passing legislation at a central government level.
According to Le Parisien, the accused was interviewed by police on suspicion of enacting "racial discrimination". His behaviour "got out of hand" due to the escalating tensions around the issue of wearing burkinis on French beaches. He was also quoted saying,"I have a friend who died in the Bataclan attacks and wrongly mixed everything up. I do not truly believe the things I said."
Government attempts at salvaging the situation
Government Minister Laurence Rossignol described the behaviour as "intolerable" and said that she had asked Dilcra, a government anti-racism body, to investigate. The Committee Against Islamophobia in France has issued a statement of support to the two women and pledged to give emotional and legal support. The Mayor of Tremblay-en-France, condemned the incident, which he said amounted to an offense punishable by law.