Trump to North Korea: "All options are on the table"
Trump to North Korea: "All options are on the table"
Edited by
Anupama Vijayakumar
Aug 30, 2017, 10:52 am
2 min read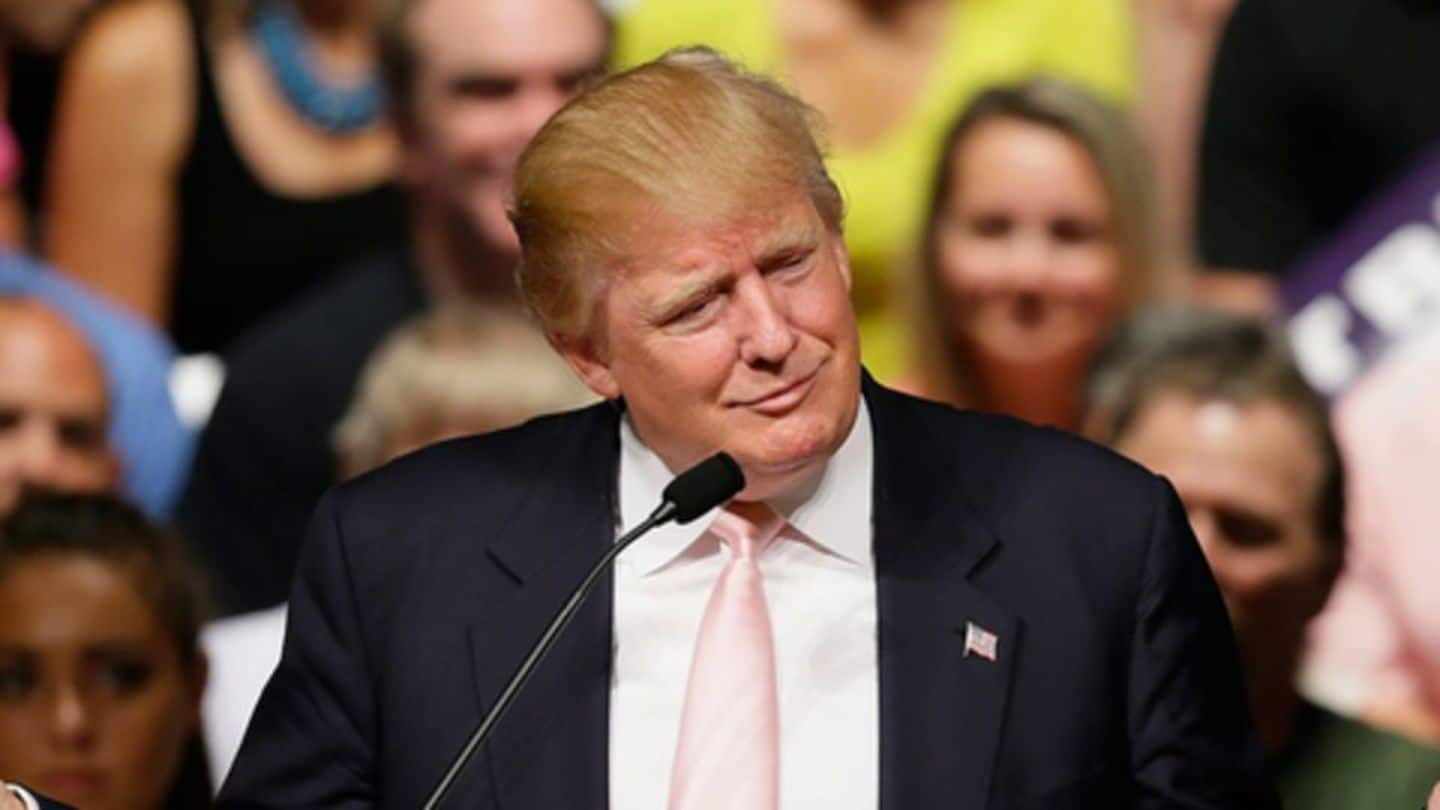 US President Donald Trump has reacted angrily to the latest North Korean missile test, saying it signals the regime's contempt for its neighbors and the UN. Trump said it would increase the North's isolation and that "all options" were on the table. Trump's statement comes a day after the North launched its first ever ballistic missile over Japan, which crashed into the Pacific Ocean.
According to South Korean military, the missile was fired toward the East from near Pyongyang during early hours of Tuesday. It covered a distance of 2700 km, reaching up to a maximum altitude of 550 km and flew over the Japanese island of Hokkaido. Local media reported that the missile broke into three pieces before dropping in the North Pacific Ocean.
Trump: North Korea's message received 'loud and clear'
Trump said the world had "received North Korea's latest message loud and clear." He said the tests signaled the North's "contempt for… minimum standards of acceptable international behavior." Trump said, "all options are on the table" but didn't elaborate further. Previously, Trump had said Pyongyang would face "fire and fury" if it continued threatening the US.
North Korea says launch in response to US-South Korea drills
North Korea's official news agency KCNA said the missile launch was in response to a massive joint US-South Korea military exercise. The North's leader Kim Jong-un reportedly called it a "meaningful prelude to containing Guam," the US military base in the Pacific which Kim previously threatened. KCNA said the launch coincided with the anniversary of the 1910 Japan-Korea treaty, under which Japan annexed Korea.
Condemning the missile launch, Japanese PM Shinzo Abe termed it "a reckless, outrageous and unprecedented act that damages regional peace and security." Abe further added that the Japanese government was doing its best to protect people.
International condemnation
UN Security Council, China, Russia all condemn North Korean launch
The UN Security Council called the North Korean test "outrageous" but didn't impose any fresh sanctions. China said tensions in the Korean Peninsula region had reached a "tipping point," adding that America and South Korea were partly to blame. Russia called on the North to halt missile testing. It also urged the US and its allies to avoid escalation of tensions.