Islamic State announces leader's death, appoints Abu al-Hussein as successor
Islamic State announces leader's death, appoints Abu al-Hussein as successor
Dec 01, 2022, 10:14 am
2 min read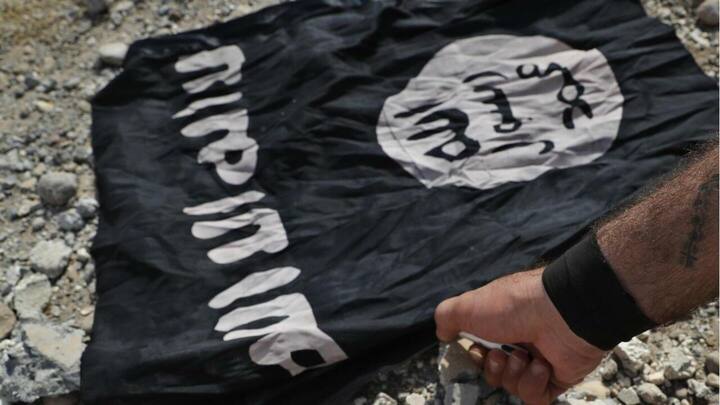 The armed jihadist group Islamic State (IS) announced via an audio message on Wednesday that their leader Abu Hasan al-Hashimi al-Qurashi died "in combat with enemies of God". It didn't flesh out the date or circumstances of death and declared Abu al-Hussein al-Husseini al-Qurashi as their new leader. The US killed the group's founder Abu Bakr al-Baghdadi in 2019 in northwest Syria's Idlib governorate.
Why does this story matter?
The IS, also known as the Islamic State of Iraq and Syria or alternatively the Levant (ISIS/ISIL), claims to be a Sunni jihadist group that has been categorized as a terrorist organization by the United Nations (UN).
Killed in October in Free Syrian Army's operation: US
While the group's spokesperson Abu Omar al-Muhajer made the announcement on Wednesday, the US Central Command (CENTCOM) said the leader was killed in mid-October in an operation by the Turkish-backed Free Syrian Army in southwest Syria's Daraa governorate. Abu Hasan al-Hashimi assumed the group's leadership after a US raid killed his predecessor Abu Ibrahim al-Qurashi in February in Idlib province.
US didn't comment on its involvement in the death
The US welcomed Abu Hasan al-Hashimi's death but refrained from commenting on any US involvement in the operation. Qurashi refers to the tribe of Prophet Mohammed, from whom the IS leaders claim descent. Gaining prominence in 2014, the group drove out security forces from key Iraqi cities to capture Anbar and Mosul, followed by the Sinjar massacre, which saw thousands of Yazidis being killed.
Turkish media indicated Sumaidai could be Abu Hasan
In September, Turkey's security forces arrested a "senior executive" of the IS, Bashar Khattab Ghazal al-Sumaidai alias Abu Zeyd. Turkish media said he could be the leader of IS and Abu Hasan al-Hashimi al-Qurashi his yet another alias.