Egypt: 18 cops killed in blast carried out by IS
Egypt: 18 cops killed in blast carried out by IS
Sep 11, 2017, 08:00 pm
2 min read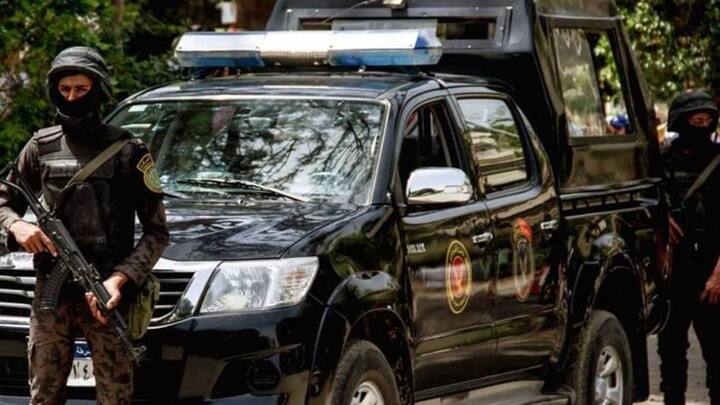 A deadly terrorist attack on a police convoy in Egypt's Sinai Peninsula claimed the lives of 18 policemen, injuring seven others. Four armored vehicles and another one carrying signal-jamming equipment were destroyed in roadside bomb blasts. Terrorists also opened fire at police and seized a pickup truck. Islamic State claimed responsibility for the attack in a statement released through its news agency, Aamaq.
Police kill ten terrorists during raids
Following the attack, authorities busted a terrorist cell plotting attacks in Cairo. Ten terrorists were killed in two simultaneous police raids in the Egyptian capital. Cops said the terrorists entered into Cairo from North Sinai, but didn't confirm whether they belonged to Islamic State.
The deadliest attack on security forces since July
Officials said two police lieutenants were among those killed and the injured included a brigadier general. The blasts took place about 30km west of El-Arish city in North Sinai. This is the deadliest attack against forces since July, when IS terrorists targeted an army outpost in Rafah, killing 23 soldiers. In March, ten soldiers were killed during an army raid in central Sinai.
IS insurgency in Sinai gained pace after Morsi;s ouster
North Sinai is the epicenter of a long-running insurgency led by an Islamic State affiliate. Egypt has been battling the Sunni outfit terrorists in Sinai for years now. The insurgency gained pace especially after the 2013 military ouster of the elected Islamist President Mohamed Morsi of the Muslim Brotherhood. Following his ouster, hundreds of army personnel and cops have been killed in Sinai.