Hate screaming children on flights? This airline offers a solution
Hate screaming children on flights? This airline offers a solution
Written by
Siddhant Pandey
Oct 04, 2019, 12:47 am
3 min read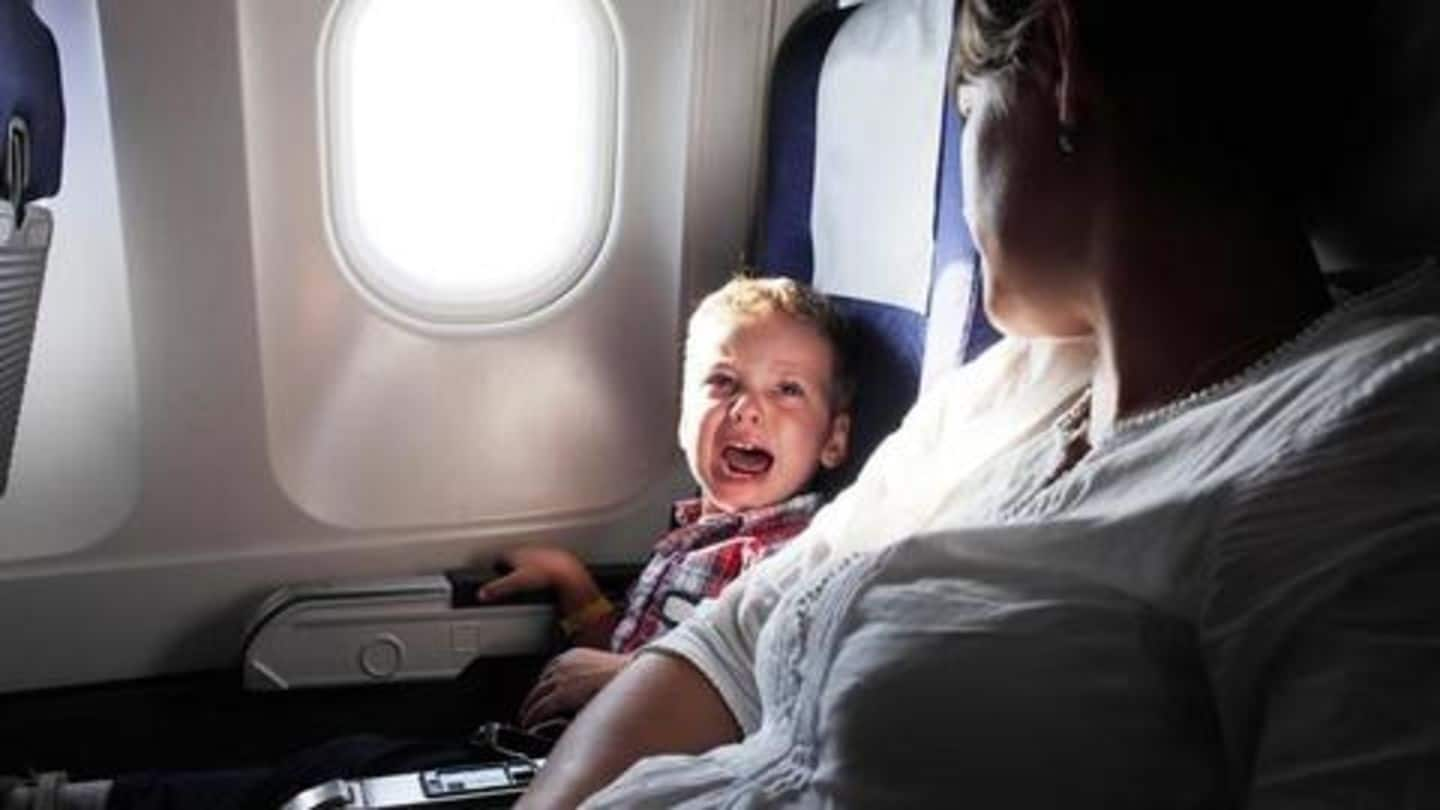 If you are somebody who hates sitting next to crying babies on flights, this is just the thing for you. Japan Airlines is now offering a seat map warning fliers about where babies would be seated on the aircraft, so you can book your seats as far away from the child and fly in peace. Here are more details about this innovative feature.
Children aged 8 days-2 years to feature on seating map
It remains unclear when Japan Airlines introduced this baby seat map feature, however, it was brought to the world's attention by a Twitter user last week. According to the Japan Airlines' website, passengers will see a 'child icon' on the seat map to let other passengers know that a child, between 8 days and 2 years old, would be seated there.
Passengers can book flights up to 15 minutes before departure
Japan Airlines states that passengers can select their seats up to 15 minutes prior to the scheduled flight departure. However, this feature doesn't guarantee a child-free experience, unless you book after the child's seating arrangement has been fixed and remains unchanged. Additionally, this feature is not available for tour packages and only applies to selected means of booking tickets other than Japan Airlines website.
This really ought to be mandatory across board: Twitter user
Notably, the Twitter user, Rahat Ahmed, thanked Japan Airlines "for warning about where babies plan to scream and yell during a 13-hour trip." He said, "This really ought to be mandatory across the board," and asked Qatar Airways to "take note" after a recent screaming baby experience.
Others criticized Ahmed for being intolerant
The tweet went viral as many found it either relatable or offensive. The latter outweighed the former. One Twitter user said they used to share the discomfort until having their own child. Another wrote, "We need to learn tolerance or will soon start needing a map of seat locations for mouth breathers, droolers, farters, drunks, and perhaps a lot more things in life."
However, Ahmed explained his side of the story
Meanwhile, Ahmed clarified, "One, adults can be just as bad as babies. Two, empathy is important and every situation is different. Three, where babies sit can be one of many indicators that help travelers plan flights." He added, "Ultimately, there are more important things to worry about." He also told USA Today that he travels frequently for work and sleeps on overnight flights.
Other airlines also offer ways to avoid screaming kids
While many found the baby seating map unnecessary and insensitive, Japan Airlines isn't the only airliner offering ways to avoid screaming kids. On the Malaysia-based AirAsia X, passengers can purchase tickets in a "quiet zone" where children under 10 years are not allowed. Additionally, the Singaporean Airline Scoot also has a silence zone that bars children under the age of 12.