Japan death toll rises to 30 after powerful quake
Japan death toll rises to 30 after powerful quake
Written by
Aakanksha Raghuvanshi
Sep 08, 2018, 11:16 am
2 min read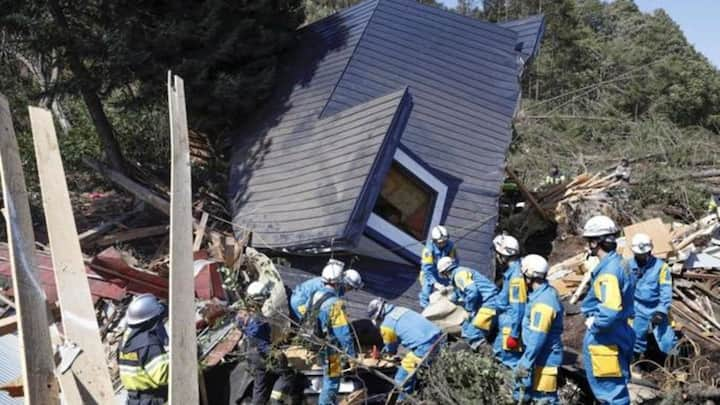 The death toll from a powerful quake that triggered landslides in northern Japan rose to 30 on Saturday, as tens of thousands of rescue workers raked through the mud for survivors. The majority of the dead are from the small rural town of Atsuma, where a cluster of dwellings was wrecked when a hillside collapsed from the force of the 6.6-magnitude quake Thursday.
40,000 rescue workers searching for survivors
Around nine people are still unaccounted for in the Atsuma town and around 400 people sustained minor injuries, according to the local government of the northern Hokkaido island. Some 40,000 rescue workers, including the Self-Defense Forces drafted in specially, were searching for survivors with the aid of bulldozers, sniffer dogs, and 75 helicopters, according to the top government spokesman.
Post quake, Abe said they restored power in many areas
All three million households on Hokkaido island lost power when Thursday's quake-damaged a thermal plant supplying electricity to the region, but Prime Minister Shinzo Abe said power was mostly restored. "Thanks to hard work to boost power supply throughout the night, the number of households without power has declined to 20,000," Abe told a cabinet meeting to discuss the quake.
Emergency funds for the quake affected people
Abe said the government would release emergency funds to deliver food, water, and fuel needed for power generators at hospitals.