#KartarpurCorridor: Let's talk; nuclear-war is pointless, Imran Khan tells India
#KartarpurCorridor: Let's talk; nuclear-war is pointless, Imran Khan tells India
Written by
Shiladitya Ray
Nov 28, 2018, 06:40 pm
3 min read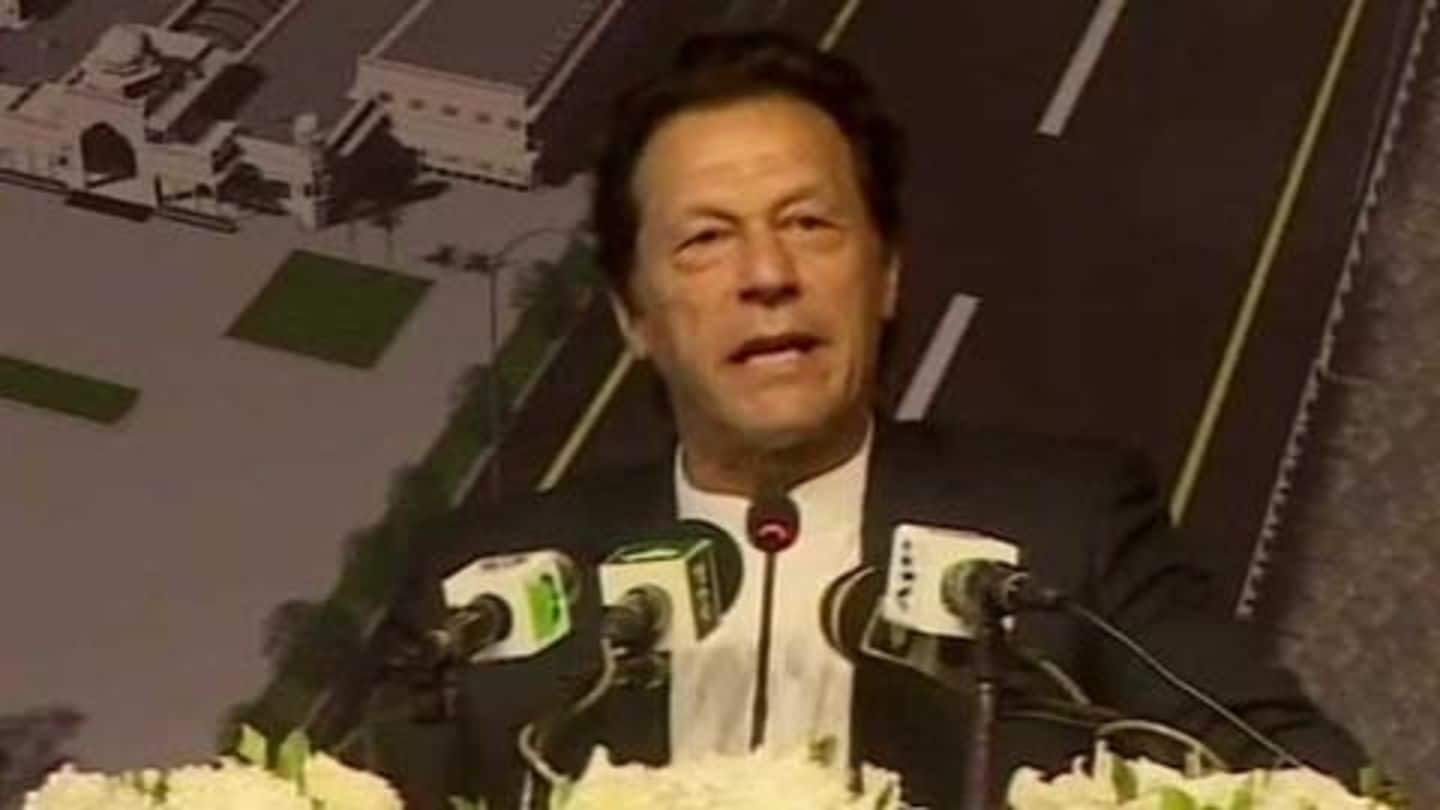 Speaking at the foundation stone laying ceremony of the Kartarpur corridor in Narowal, Pakistan Prime Minister Imran Khan called for a resolution of conflicts between India and Pakistan, and urged that they become better neighbors. Khan's comments came just hours after Prime Minister Narendra Modi boycotted the SAARC summit being held in Pakistan, over concerns about terrorism. Here are the details.
Khan says violent histories can be changed
Addressing the audience at Narowal, Khan began his speech by giving an example of Germany and France. He reminded people that despite having fought numerous wars against each other, the two nations had put their differences aside and had come together to become part of the European Union. Khan added that India and Pakistan were capable of doing the same.
Only fools talk of war between India and Pakistan
The Pakistan PM further said that all political parties in Pakistan, as well as Pakistan's army were on the same page as himself, and were willing to move towards a more "civilized relationship" with India. Reminding the audience that both India and Pakistan were nuclear powers, Khan said that only "fools" would talk about a war between the two countries.
Kashmir is the singular issue that needs solving
However, he also said that the only thing holding back progress in the Indo-Pak relationship was the "problem" of Kashmir. Yet, Khan also said that humans had been to the moon, and that there was no reason as to why India and Pakistan would not be able to solve the issue. "It needs determination and a dream," the Pakistan PM concluded.
Blame games won't lead India and Pakistan anywhere
"For 70 years, we have been fighting with each other... India points fingers at Pakistan, and Pakistan points fingers at India. There have been mistakes on both sides, but how long must we keep playing this blame-game?," asked Khan.
Khan says Sidhu can contest and win elections in Pakistan
In his speech, the Pakistan PM also heaped praise on Punjab minister Navjot Singh Sidhu, saying that the cricketer-turned-politician could contest and win elections in Pakistan's Punjab province. However, Khan did not have anything to say about India's allegations that Pakistan sponsors terrorism, shelters terrorists, and wreaks havoc on India through its terrorist launch pads.
Earlier, Sidhu had praised Imran Khan
"The seed Imran Khan had sown three months ago has become a plant. It is a happy moment for the Sikh community that the corridor to reach Kartarpur to get Baba Guru Nanak's blessing without any hassle," Sidhu had said earlier.