Meet the newly sworn-in Pakistan PM, Imran Khan
Meet the newly sworn-in Pakistan PM, Imran Khan
Aug 18, 2018, 11:21 am
3 min read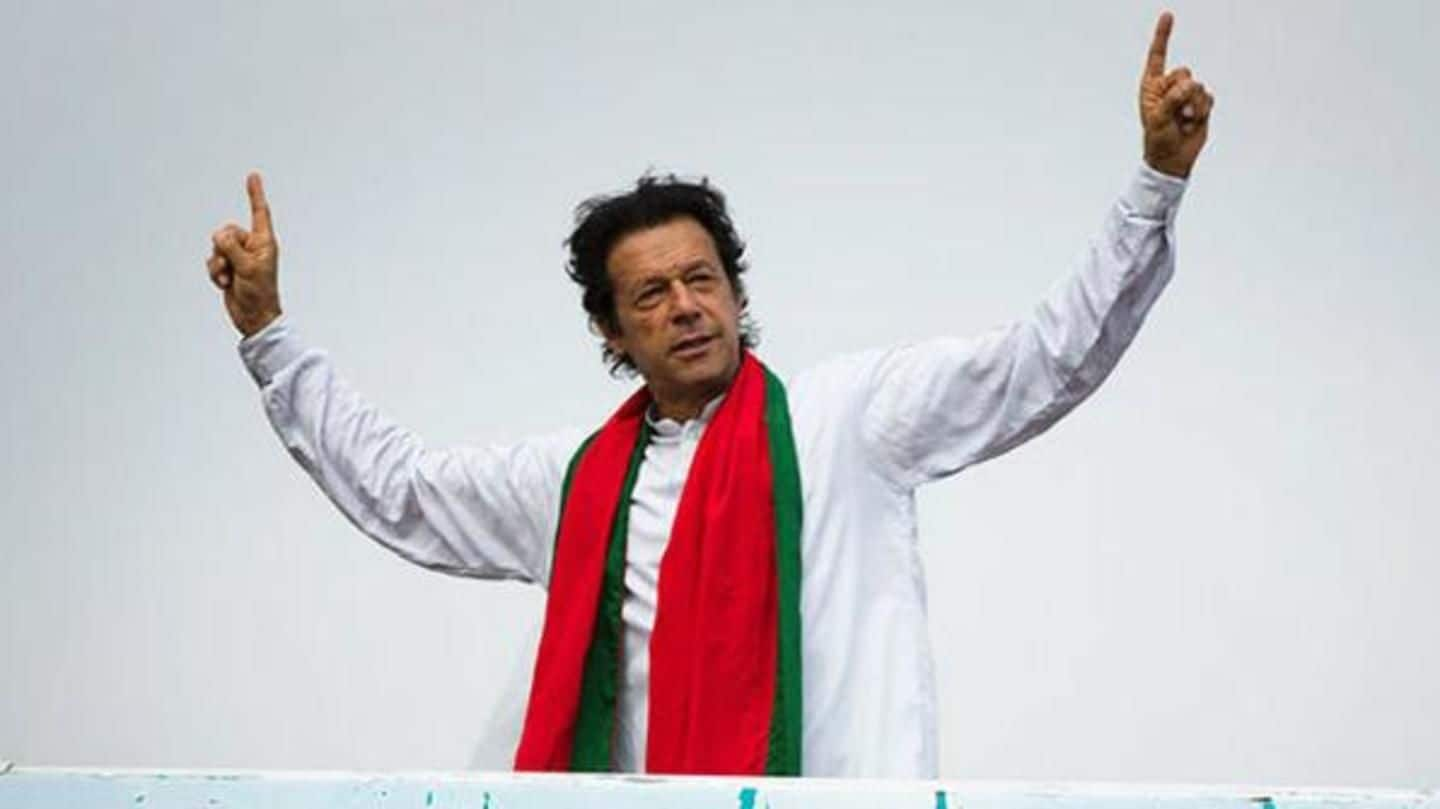 A few minutes back, Pakistan Tehreek-e-Insaf, PTI chief Imran Khan took oath as Pakistan's 22nd Prime Minister. The journey of this World cup winning cricket captain to becoming a strong voice in opposition and then becoming PM has been both colorful and controversial. Here are lesser known facts about the Khan, who claims to be Pakistan's new face.
From captaining Oxford cricket team to winning WC for Pakistan
Khan graduated with honors in 1975 from Keble College, Oxford, where he studied Philosophy, Politics and Economics. He even captained the Oxford Cricket Team. As is widely known, he was the captain of Pakistan's cricket team for almost 10 years and got the country its only World Cup in 1992. In 1994, he courted controversy by confessing he tampered with the ball during a county tournament.
The philanthropic Khan opened the first cancer hospital in Pakistan
In 1991, Khan founded the Shaukat Khanum Memorial Trust in his mother's name. The trust established the first ever cancer hospital in Pakistan. In 2008, a technical college called Namal college was opened in Mianwali district. The Imran Khan Foundation works relentlessly towards helping the needy of Pakistan, has provided flood relief etc. His philanthropic activities contributed to Khan's popularity.
His tryst with politics started in 1996
In 1996, Khan formed PTI. But the switch to politics was far from easy. In 2003, PTI had won just one seat in the Parliament. Then, in 2013, PTI became Pakistan's second largest Opposition party. Cut to now. In this year's elections, PTI emerged as the single largest party but fell short of the majority. With the support of smaller parties, PTI now has 176 seats, 4 more than required.
Khan had said he will take Pakistani Army along
Khan admitted he had a lot of appreciation for the Pakistani Army. Before elections, Khan said he would take the Army along with him. "I think democratic government rules from moral authority," he had said. Analysts said Khan may have learnt from his predecessor Nawaz Sharif that running the country and battling army can't go hand in hand.
His 'very public' private life, 3 marriages and allegations
Khan's personal life and his three marriages have been widely dissected in media. His second wife Reham Khan, in a tell-all autobiography, accused the former captain of drugs, having sexual relations with women in PTI, and mentioned about his Indian kids. But the book didn't deter his rise to the top post. Currently, Khan is married to Bushra Maneka, a spiritual guide.