Woman in labor writes assignment from hospital; photo goes viral
Woman in labor writes assignment from hospital; photo goes viral
Dec 19, 2017, 08:35 pm
2 min read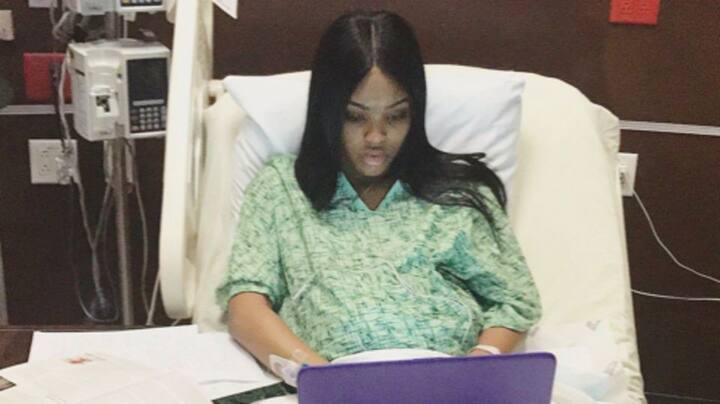 Need mid-week motivation? We have a story that will inspire you into action just like it has, thousands of other people across the world. A photo of a gloriously pregnant Nayzia Thomas typing away on a laptop, writing a research paper for her final exam from a hospital bed right before she's about to give birth, has stormed Twitter. Read on to know more.
Over 1.3 lakh likes, 27,937 retweets
Clicked by her mother hours before Nayzia gave birth to her baby boy Anthony Alexander, the photo has been liked by over 1.3 lakh people and retweeted 27,937 times in the last eight days. "My mom took this pic & it's the perfect explanation of my life. Yes, I'm about to have a baby, but final SZN ain't over yet," Nayzia captioned the image.
Nayzia's post a reflection of life struggles and human endurance
Nayzia's photo has been getting tremendous response. People are congratulating her on becoming a new mother, complimenting her for her determined strength and beautiful hair, and sharing their experiences. "And I'm sitting here..not pregnant..in high school...overwhelmed. I don't know how you do it. Respect Sis," wrote one user named Just Jordan. Another, called Syeeda, said: "I had mine right before finals, I definitely understand!"
Nayzia is a psychology sophomore
Nayzia is a psychology sophomore at Johnson County Community College in Kansas City. She says the photo embodies who she is. She was working three jobs and attending summer classes when she found out about her pregnancy. She went to school until she was 39 weeks pregnant. Anthony was born during her final exams but that didn't stop Nayzia from scoring a 3.5 GPA.