Maldives: Opposition leader wins Presidential polls, India hopes for better-ties
Maldives: Opposition leader wins Presidential polls, India hopes for better-ties
Sep 24, 2018, 11:24 am
2 min read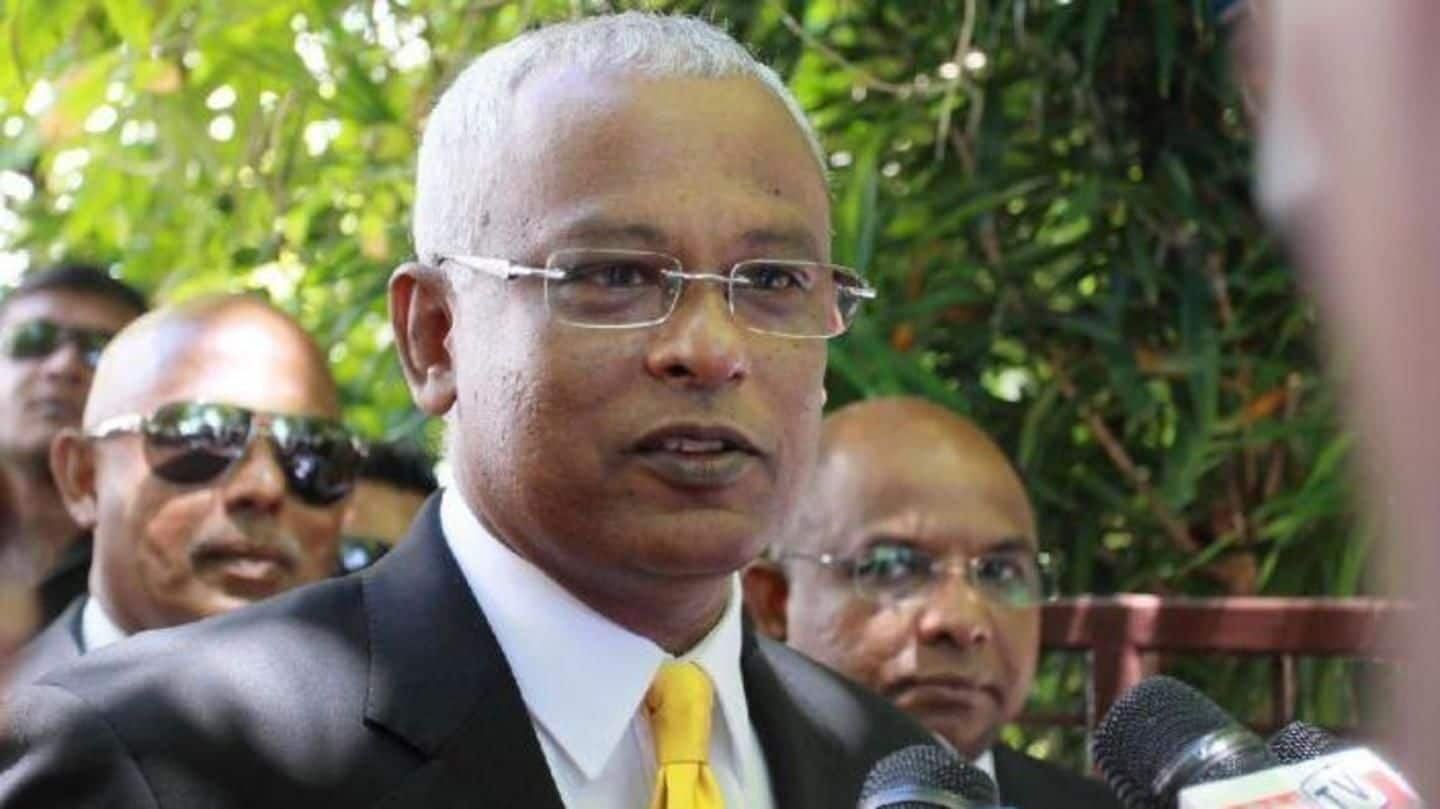 In a major blow to the authoritarian rule in the Maldives, veteran lawmaker Ibrahim Mohamed Solih declared victory in the Presidential polls, and India hopes this will bring a new dawn to the strained relationship between the two countries. The Ministry of External Affairs, in a statement, congratulated the new President and said New Delhi is looking to deepen partnership under 'Neighborhood First' policy.
Incumbent President justified crackdown on dissent by 'national security'
The outgoing President Yameen Abdul Gayoom's largely autocratic behavior, him cracking down dissent and undermining the Parliament, led to public outrage against him. Ahead of elections, Yameen intimidated and imprisoned critics under counter-terrorism laws, and played national security card to justify his actions. Further, him seeking large loans and investments from China, Saudi Arabia, caused displeasure to nations like India and United States.
Citizens feared elections may be rigged, favoring Yameen
In February, two Supreme Court judges and a former President (Yameen's half-brother) were arrested. These factors made these elections highly-charged. Many residents worried the election might be rigged, favoring Yameen. But Solih, with the support of four Opposition parties, secured 58.3 percent of the popular vote. Solih told Yameen for an orderly 'transition of power' and called his victory the first step to justice.
Drifting closer to China, Maldives made India wary
The elections in the archipelago were closely watched by neighbors, mainly India and China. US and EU threatened sanctions if elections were rigged. Solih's victory spells bad news for China which had earlier signed a Free Trade Agreement with the Maldives and looked to expand its influence. Earlier, Maldives made India wary and asked New Delhi to recall two helicopters stationed for relief work.
With Solih's win, India is hoping for better ties
Further, tensions escalated after BJP Minister Subramanian Swamy tweeted India should 'invade' the island nation if elections are rigged, forcing India to disavow any such action. Now, Solih's win has given India hopes of better ties. "This election marks not only triumph of democratic forces in the Maldives but also reflects the firm commitment to democracy and rule of law," the MEA statement read.