What India-Pakistan clash in Manchester means for local Indians, Pakistanis
What India-Pakistan clash in Manchester means for local Indians, Pakistanis
Written by
Ramya Patelkhana
Jun 16, 2019, 02:47 pm
3 min read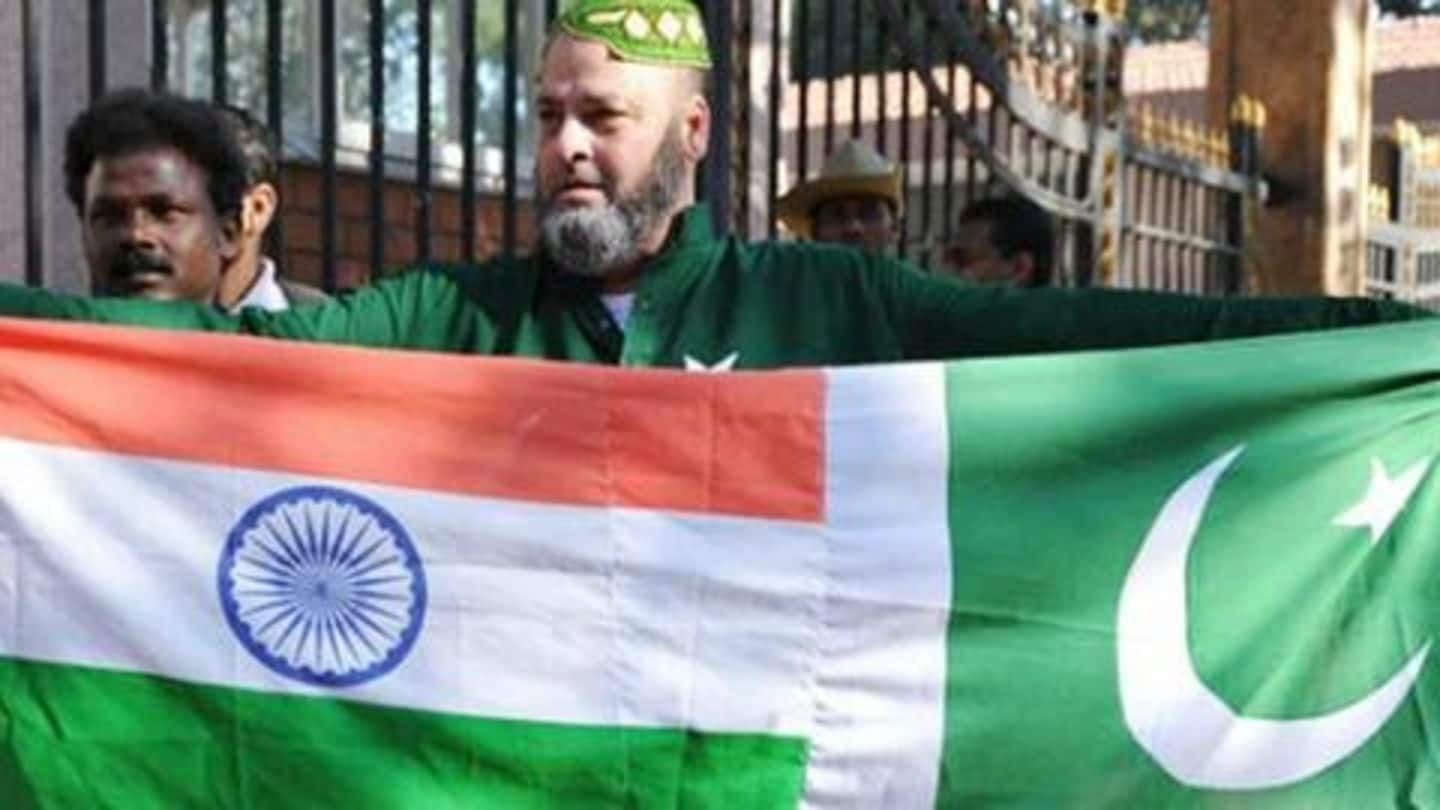 Arch-rivals India and Pakistan are set to face off each other in the 2019 Cricket World Cup at the Old Trafford in Manchester, England on Sunday. It is a crucial match for both the teams for qualifying to the knockout stage. However, for Indians and Pakistanis in Manchester, the most-anticipated Cricket World Cup clash is more than just a fight for the two points.
How big is India-Pakistan rivalry for locals in Manchester?
As arch-rivals India and Pakistan are getting ready for the blockbuster event in Manchester, fans are hoping that rain doesn't spoil the show again. However, the rivalry, which is not just confined to cricket, between both the countries does not seem to be a big deal for the local Indians and Pakistanis in Manchester as they get along quite well there.
Problems created by governments in both countries: Local Pakistani
Krishan Joshi, who has been living in England for 23 years, is a priest at Manchester's oldest temple hall. Near this temple is a kebab house run by Aamir Bhatti, a Pakistani who came to England 12 years ago. Talking to IndianExpress, on India-Pakistan rivalry, Bhatti says, "Yeh sab dono mulk ke siyasaton ka problem hai (Problems created by the governments in both countries)."
Have no problems; all of us get along well: Bhatti
"After the English, our second-largest customers here are Indians. Then, Pakistanis," said Bhatti. "We don't talk about Kashmir or whatever—even when it comes up, it's usually talked about as failures of governments," he said. "We have no problems between ourselves. All of us get along well here," the kebab house owner added. Interestingly, Indian TV show Crime Patrol is Bhatti's favorite.
Bhatti narrates how Indian customers came to his help recently
Narrating a recent incident, Bhatti said, "A 'gora' walked in and started to shout 'Paki' at our staff. A few Indian customers then helped us to send the man out." "I must add...even the English are usually okay. Unka desh hai (It's their country), we have come to work here—I guess some might have problem with that. Jaayiz hai (It's natural)," he added.
Pakistanis are not bad, says Sarbani Chatterjee from India
Meanwhile, Sarbani Chatterjee, who is a visitor at the temple where Joshi is the priest, said, "I don't know too many Pakistanis. There are lots of them here," adding, "They are not bad." Further talking about Pakistanis, she said, "They have been okay to me. I don't have any Pakistani friends but I buy all my stuff in their shops."
There aren't too many problems between Indians, Pakistanis in England
Trilok Sain, who came to England 50 years ago, also admitted that there aren't too many problems between Indians and Pakistanis in England. "Kya hoga idhar? Na desh hamara, na zameen hamari—idhar hi jeena hai ek saath, idhar hi marna hai (What will happen here? Neither is this country ours, nor the land — we live here together, we die here)," he said.