Miss Africa 2018 winner's hair catches fire soon after announcement
Miss Africa 2018 winner's hair catches fire soon after announcement
Jan 03, 2019, 02:34 pm
2 min read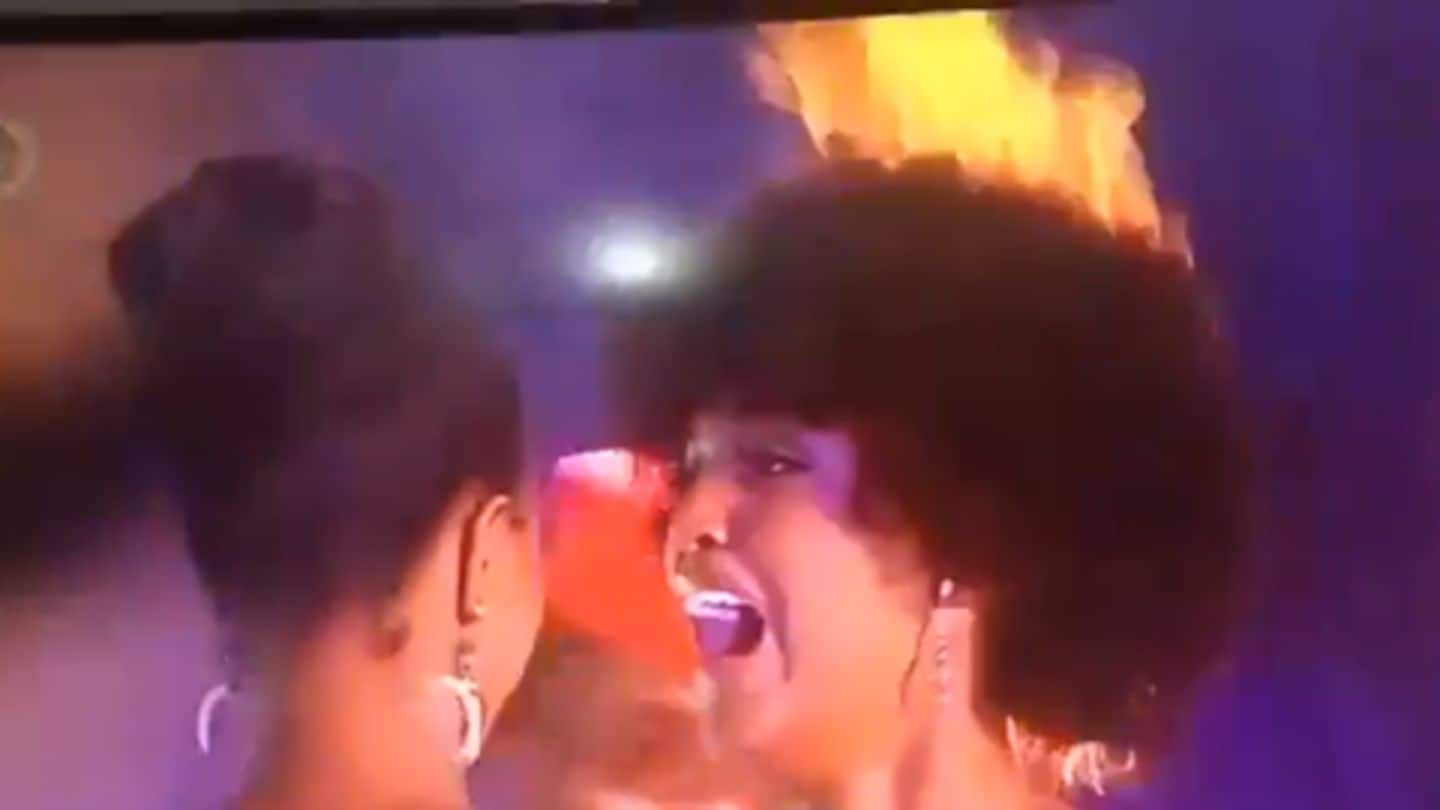 When 24-year-old Miss Congo 2018, Dorcas Kasinde, was crowned Miss Africa 2018 recently, she set the stage on fire, literally. Soon after the much-awaited announcement of the event was made, fireworks exploded to mark the celebration, but apparently, they also targeted the new Miss Africa's hair and they started burning. The video of the incident has gone viral since. Here's what happened.
Sparkling fireworks hit Kasinde's afro crown setting it ablaze
On the night of December 27, moments before the final announcement of the beauty pageant's winner, Kasinde and Nigeria's Chiamaka Nnaemeka's hearts were palpitating with excitement. The host announced the winner, and the video showed Kasinde breaking into tears of happiness as she hugged Nnaemeka. The moment was followed by sparkling fireworks, which unfortunately hit Kasinde's Afro crown.
Two men rushed to stage and put off the fire
The video showed Kasinde initially being oblivious of the blazing fire on her hair, but screamed as soon as she realized what happened. Nnaemeka tried to calm her down, and soon two men came up to help Kasinde and blew off the fire.
The second she realized the horror
Despite accident, Kasinde received her crown and sash with grace
Nevertheless, Miss Africa 2018 was fine, and went to the stage to receive her sash and crown with grace. She was accorded with $35,000 (over Rs. 24L) and a sports car. She beat Nnaemeka and Zambia's Gladys Kayumba for the title of Miss Africa 2018. Over 30 women from 25 countries participated in the event held in Cross River State in Nigeria. Congratulations, Kasinde!
Presenting Miss Africa 2018