Mother forgets baby at airport, forces plane to take U-turn
Mother forgets baby at airport, forces plane to take U-turn
Mar 12, 2019, 04:33 pm
2 min read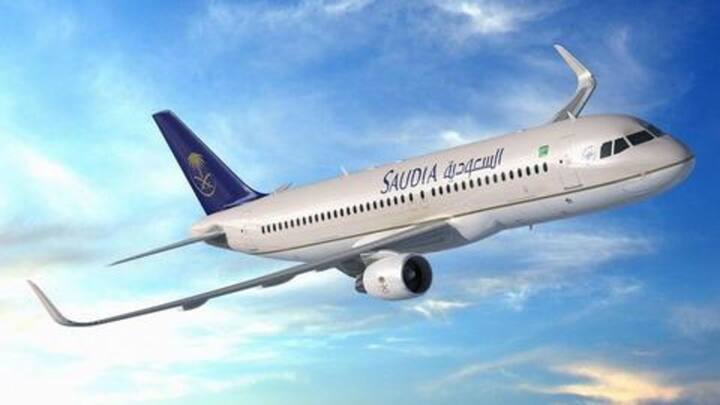 A mother-baby duo's plan to fly from Saudi Arabia to Malaysia this past weekend went berserk, after the mommy 'mistakenly' forgot the baby at the waiting area of the terminal. Subsequently, the Saudia passenger plane bound for Kuala Lumpur, was forced to turn back to the King Abdulaziz International Airport in Jeddah, to rescue the stranded little fellow. Here's more on this bizarre incident.
Pilots and air-traffic controllers were, of course, baffled
An online video footage reveals the conversation between the baffled pilots and air-traffic controllers with respect to the unforeseen situation. "May God be with us. Can we come back or what," inquires the perplexed pilot. After noting down the flight number, the operator can be heard asking a colleague what protocol could be followed, if one even existed for such a condition.
"This is totally a new one for us!"
"This flight is requesting to come back... a passenger forgot her baby in the waiting-area, the poor thing," the pilot explained. When asked for another confirmation, he replied, "We told you, a passenger left her baby in the terminal and refuses to continue the flight." The operator then gave an all-clear to turn back to Jeddah, while acknowledging, "This is totally a new one for us!"
Social media's take on the mishap
The social media, as usual, came with its verdict on the mix-up. While some of the users applauded the understanding and humane approach of the pilots and officials, others showed disbelief on the carelessness of the parent.
However, this is not the first such case
Although the resolve in this one was quick, other similar incidents have taken considerably longer to get concluded. Last year, in October, a German couple left their 5-year-old daughter at an airport. The police later found the girl strolling around the airport. In response, the mother explained that both she and her husband drove different cars going home, and each parent "thought the child was with the other."