Israel reports new COVID-19 variant; know everything about it
Israel reports new COVID-19 variant; know everything about it
Written by
Manzoor-ul-Hassan
Mar 17, 2022, 03:28 pm
3 min read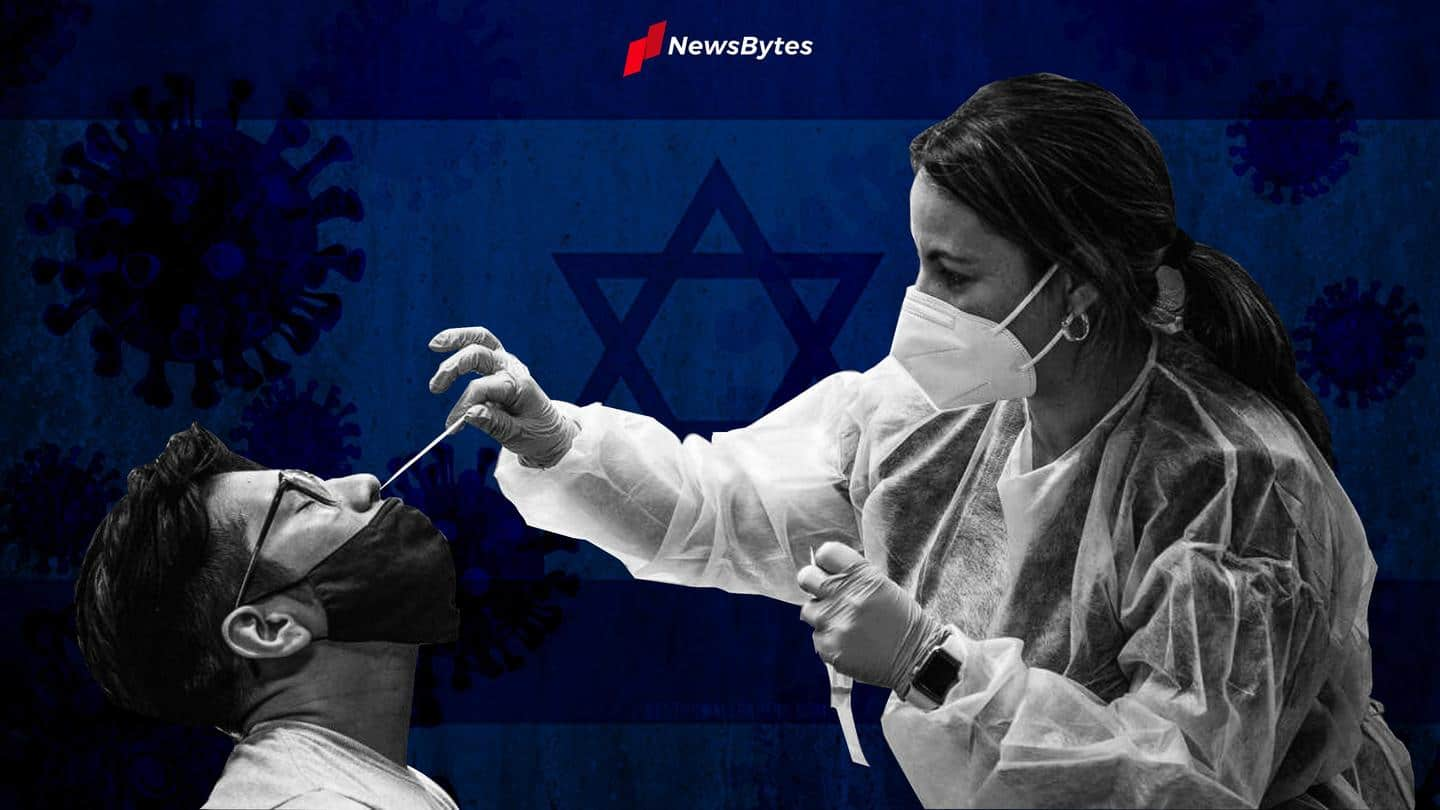 Israel has claimed that a new coronavirus variant has been discovered in several persons in the country. The country's health minister Nitzan Horowitz on Wednesday announced that two travelers who landed in Israel were found to be infected with the new strain. The World Health Organization (WHO), which monitors and classifies COVID-19 infection, is yet to respond to the claims.
Why does this story matter?
The claim by Israel comes at a time when China and several South-East Asian countries are witnessing a resurgence of COVID-19 cases, driven by the highly contagious Omicron variant.
India has also started taking strict measures despite the declining trend of COVID-19 in the country.
The Union Health Ministry has called for a high level of alertness, aggressive genome sequencing, and intensified surveillance.
Did it originate from Israel?
Nachman Ash, Director-General of Israel's Ministry of Health, stated that the new strain might have originated in Israel. "It's probable that the individuals were infected before boarding the airplane in Israel," he told The Times of Israel. Salman Zarka, COVID czar, also appeared to corroborate that the new type was local, stating that "a young woman infected a newborn and both of her parents."
Symptoms of the new COVID-19 variant
Low fever, muscle aches, and headaches are among other mild symptoms of the new COVID-19 variant. The illness caused due to this variant does not require special treatment, news reports cited a statement from the country's health ministry.
The new strain is a combination of Omicron's dominant subvariant BA.1 and another subvariant, BA.2. "This kind is presently unknown across the world," the health ministry said, adding that the cases were discovered through PCR testing on incoming Israelis at Ben Gurion Airport. The ministry further said that it continues to monitor the situation, and will continue to update as needed.
How dangerous is the new variant?
Israeli health experts claimed that the new variant is not expected to cause a fresh wave of infections. "The phenomenon of combined variants is well known," an official said, adding that "at this point, we're not concerned about [the new variant leading to] serious cases."
COVID-19 cases and deaths in Israel
New single-day COVID-19 cases have dropped fairly steadily in Israel over the past month--from more than 30,000 in mid-February to just over 6,300 on Tuesday. As of Wednesday morning, there were 37,557 active COVID-19 cases in the country, with 6,310 new cases confirmed on Tuesday. The death toll since the beginning of the pandemic stands at 10,401.