Meet the Indian judge who voted against Russia at ICJ
Meet the Indian judge who voted against Russia at ICJ
Mar 17, 2022, 02:55 pm
3 min read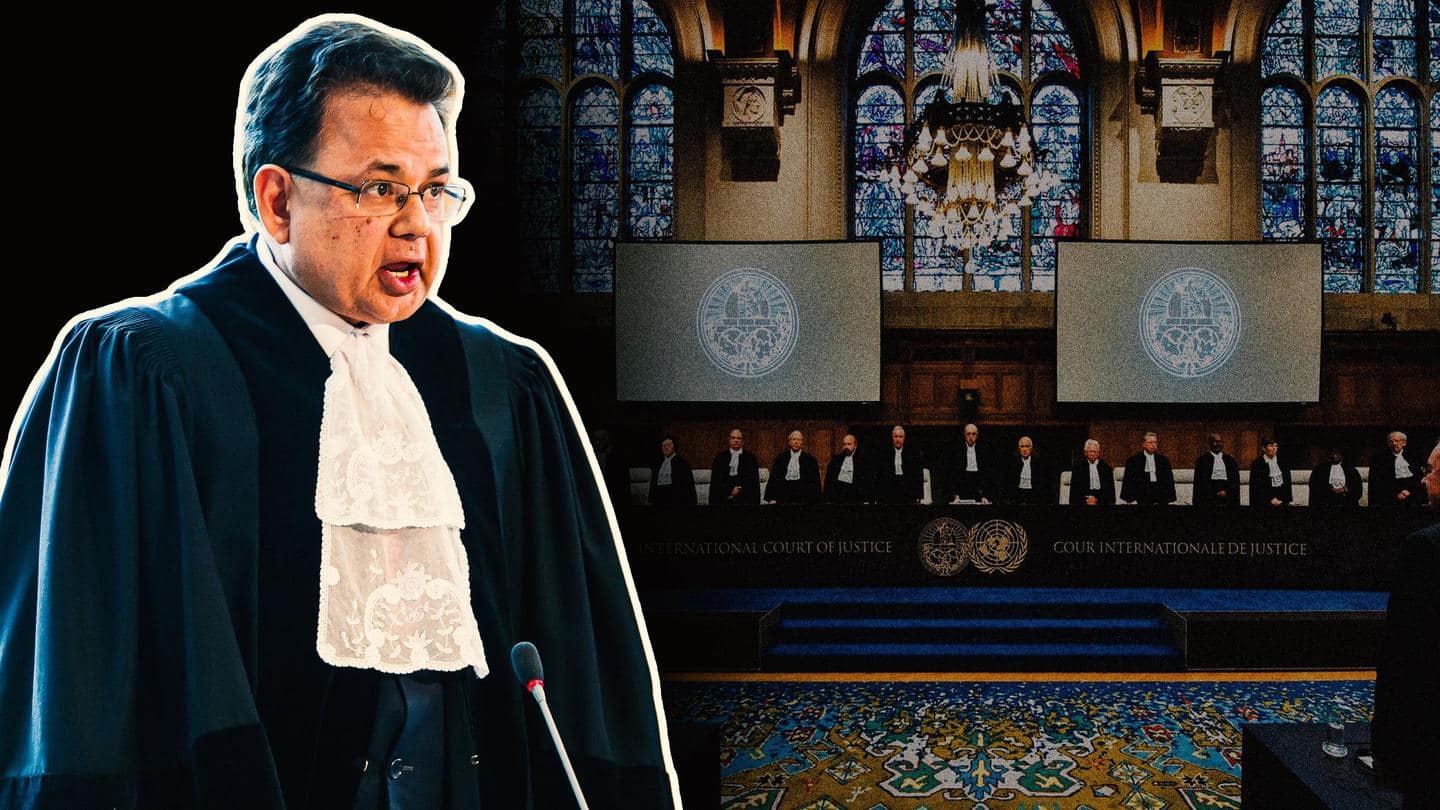 In an unexpected move, an Indian judge at the International Court of Justice (ICJ)—also known as the World Court—has voted against Russia. Justice Dalveer Bhandari voted in favor of the majority decision (13-2), asking Russia to immediately stop its military operation in Ukraine. Although ICJ's rulings are binding, countries have ignored them in the past due to a lack of direct means of enforcement.
Why does this story matter?
India has so far taken a neutral position by abstaining from voting on the Ukraine-Russia conflict at the United Nations.
It has, however, urged both nations to focus on negotiations and put an end to hostilities.
Therefore, Bhandari's position differs greatly from India's official position. His vote at the ICJ is being considered independent, based on his own interpretation of the Russia-Ukraine crisis.
Justice Bhandari, an ex-Supreme Court judge, is in his second term at the ICJ. He was elected for the first time in 2012 and was re-nominated by India in 2018. He defeated the UK's nominee, Justice Christopher Greenwood, for a second term. He was among the 11 ICJ judges who presided over the case of Kulbhushan Jadhav—an Indian national accused of espionage by Pakistan.
ICJ's decision on Russia-Ukraine crisis
On Wednesday, presiding judge Joan Donoghue at the ICJ delivered the order stating, "The Russian Federation shall immediately suspend military operations that it commenced on 24 February on...Ukraine." "The court is profoundly concerned about the use of force by the Russian Federation which raises very serious issues in international law," she added. Ukrainian President Volodymyr Zelenskyy asked Russia to immediately comply with the order.
What did the Ukrainian President say?
"Ukraine gained a complete victory in its case against Russia at the International Court of Justice. The ICJ ordered to immediately stop the invasion. The order is binding under international law. Russia must comply immediately. Ignoring the order will isolate Russia even further," Zelenskyy tweeted.
Who all voted in favor and against Russia?
Notably, India joined judges from the US, Australia, Germany, Japan, Slovakia, Morocco, France, Brazil, Somalia, Uganda, Jamaica, and Lebanon in voting in favor of the order. Meanwhile, judges from Russia and China voted against it. Most countries voted in line with their votes on the UN General Assembly resolution on Ukraine. The only exceptions were India and Uganda, both of which had abstained earlier.
Present situation in Ukraine
It has been three weeks since Russia launched a full-scale invasion of Ukraine. Russia has, however, failed to capture the capital Kyiv and has now intensified the attacks. On Tuesday, Russian forces reportedly bombed a theater in Mariupol, the besieged southern city, where hundreds of people, including pregnant women and children, are said to have sought refuge from the war.