Ukraine: Mariupol theater sheltering children bombed; Russia denies targeting civilians
Ukraine: Mariupol theater sheltering children bombed; Russia denies targeting civilians
Written by
Manzoor-ul-Hassan
Mar 17, 2022, 01:07 pm
3 min read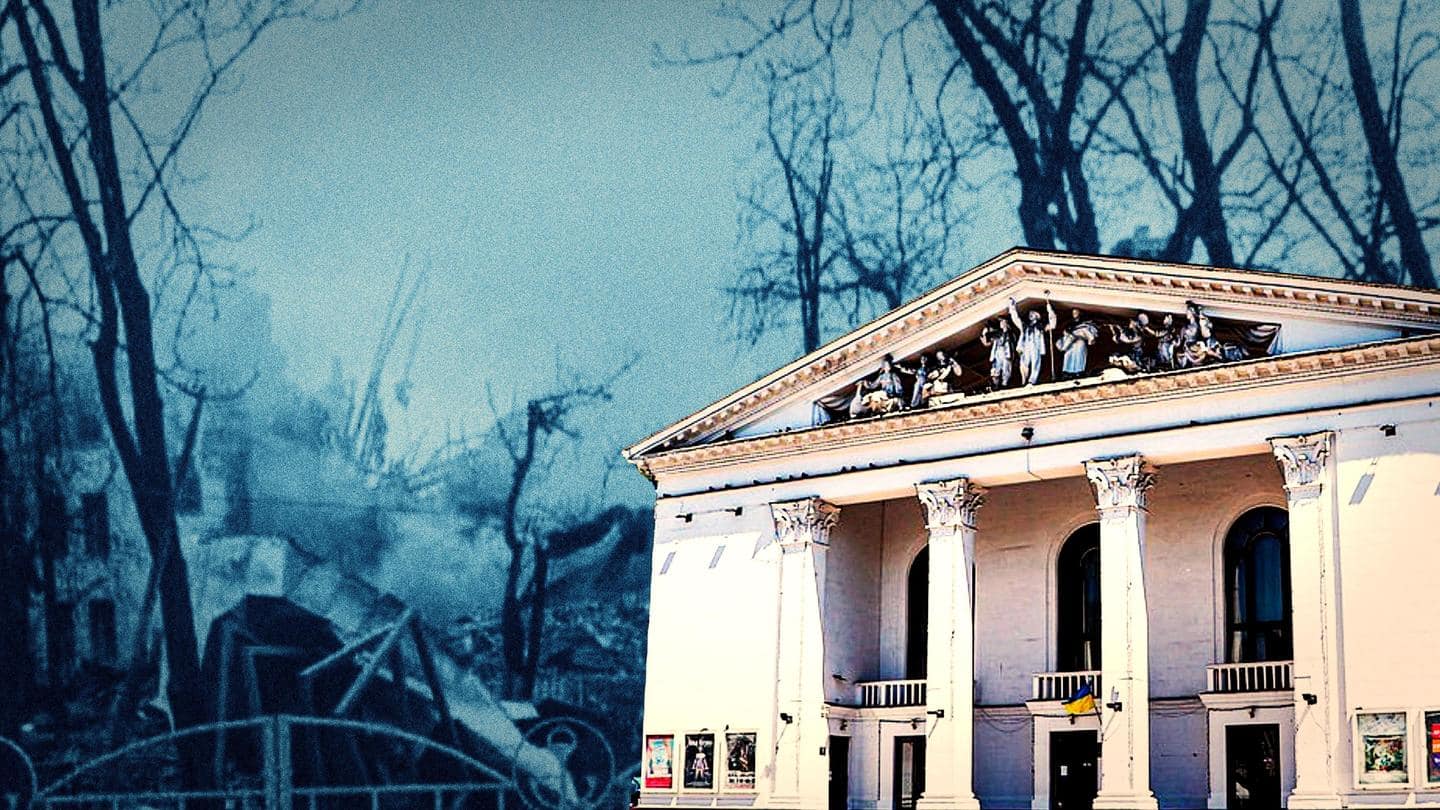 Ukraine has accused Russian forces of destroying a theater in Mariupol, the besieged southern city where hundreds of people, including pregnant women and children, are said to have sought refuge from the war. The commander of the Donetsk Regional Military Administration, Pavlo Kyrylenko, uploaded photographs and videos of the Mariupol Drama Theatre on Telegram, claiming that "Russians are deliberately attacking civilians."
Why does this story matter?
More than 100 children have been killed since Russia's invasion of Ukraine, The Washington Post reported.
It said that Prosecutor-General Irina Venediktova claimed in a Telegram update that at least 103 children have died and 100 have been injured in the ongoing conflict.
A majority of the kids died in the Ukrainian cities of Kyiv, Kharkiv, Donetsk, and Kherson, according to her.
Twitter post by Ukraine Foreign Minister
Another horrendous war crime in Mariupol. Massive Russian attack on the Drama Theater where hundreds of innocent civilians were hiding. The building is now fully ruined. Russians could not have not known this was a civilian shelter. Save Mariupol! Stop Russian war criminals! pic.twitter.com/bIQLxe7mli

— Dmytro Kuleba (@DmytroKuleba) March 16, 2022
Shelter bombed despite 'Children' inscription
The photographs and videos showed the destruction of the theater and pool, with heavy white smoke billowing from the ruins. Ukrainian officials said pregnant women and children were under the debris and condemned the attack as "pure terrorism". On March 14, satellite imagery by commercial satellite company Maxar revealed the words "children" plainly inscribed in the ground in Russian, as per a Reuters report.
Russia accused Azov Battalion of Ukraine of targeting civilians
The Russian Defence Ministry denied attacking the facility and blamed the Azov Battalion, a far-right Ukrainian group, for blowing up the theater building, RIA reported. However, it presented no proof to back up the claim, and Mariupol authorities dismissed it as "lies." The Russians, according to Kyrylenko, the commander of the Donetsk Regional Military Administration, "are well aware there were just minors."
Operation going on as per plan: Putin
Russian President Vladimir Putin on Wednesday stated that the operation was going on successfully and in exact line with pre-approved plans. He blasted Western sanctions on Moscow and accused the West of attempting to "pressurize, and convert us into a weak, dependent country." However, it didn't stop bombing Ukraine cities despite the orders by the International Court of Justice.
Why does Russia need Mariupol?
On February 24, Russia started a full-scale invasion of Ukraine with the goal of "demilitarizing" and "denazifying" the country. The Russian military has resorted to heavy fire in the Ukrainian city of Mariupol. Mariupol is the major Ukrainian port on the Sea of Azov. By conquering the city, Russia will have a land corridor to seized Crimea, which it has long desired.