Christian woman, on death-row for blasphemy, acquitted by Pakistan SC
Christian woman, on death-row for blasphemy, acquitted by Pakistan SC
Written by
Aakanksha Raghuvanshi
Oct 31, 2018, 06:15 pm
2 min read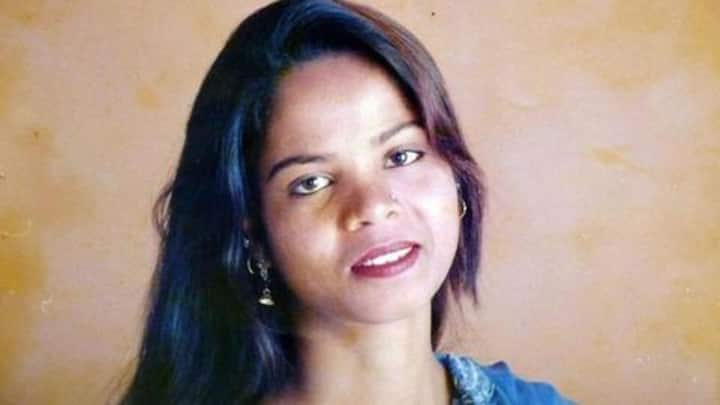 In a landmark verdict, Pakistan's Supreme Court today overturned the conviction of a Christian woman facing execution for blasphemy. Asia Bibi was convicted in 2010 after being accused of insulting Islam in a row with her neighbors. She has always maintained her innocence but remained in solitary confinement since then. Her case has left Pakistan, where there's strong support for blasphemy laws, deeply divided.
Decision taken three weeks ago, delayed because of blasphemy campaigners
The apex court, via a three-member bench led by Chief Justice Saqib Nisar, issued the verdict today morning, three weeks after they had reached a decision. The delay was caused by threats by blasphemy campaigners to hold protests. "Her conviction is set aside and she is to be relieved forthwith if not required in other charges," said Nisar, reading out the milestone judgment.
Chilling past! Pakistan's Punjab-province governor was killed for supporting Bibi
Bibi was accused of committing blasphemy in 2009 and convicted subsequently by the trial court. Her death sentence was maintained by Lahore High Court in 2014. She appealed against it to the Supreme Court, which for the first time heard the case in July 2015. Her case gained prominence when ex-Governor of Pakistan's Punjab province Salman Taseer was killed in 2011 for supporting her.
Blasphemy laws promulgated by former military dictator Muhammad Zia-ul-Haq
Blasphemy laws were promulgated by former military dictator Muhammad Zia-ul-Haq in the 1980s. A person convicted under these laws is given a death sentence. Critics say strict blasphemy laws have been used to get revenge after personal disputes. Dozens have been charged under these laws.