'I'll eat his liver': Philippines President Duterte on terrorists
'I'll eat his liver': Philippines President Duterte on terrorists
Apr 24, 2017, 11:48 am
2 min read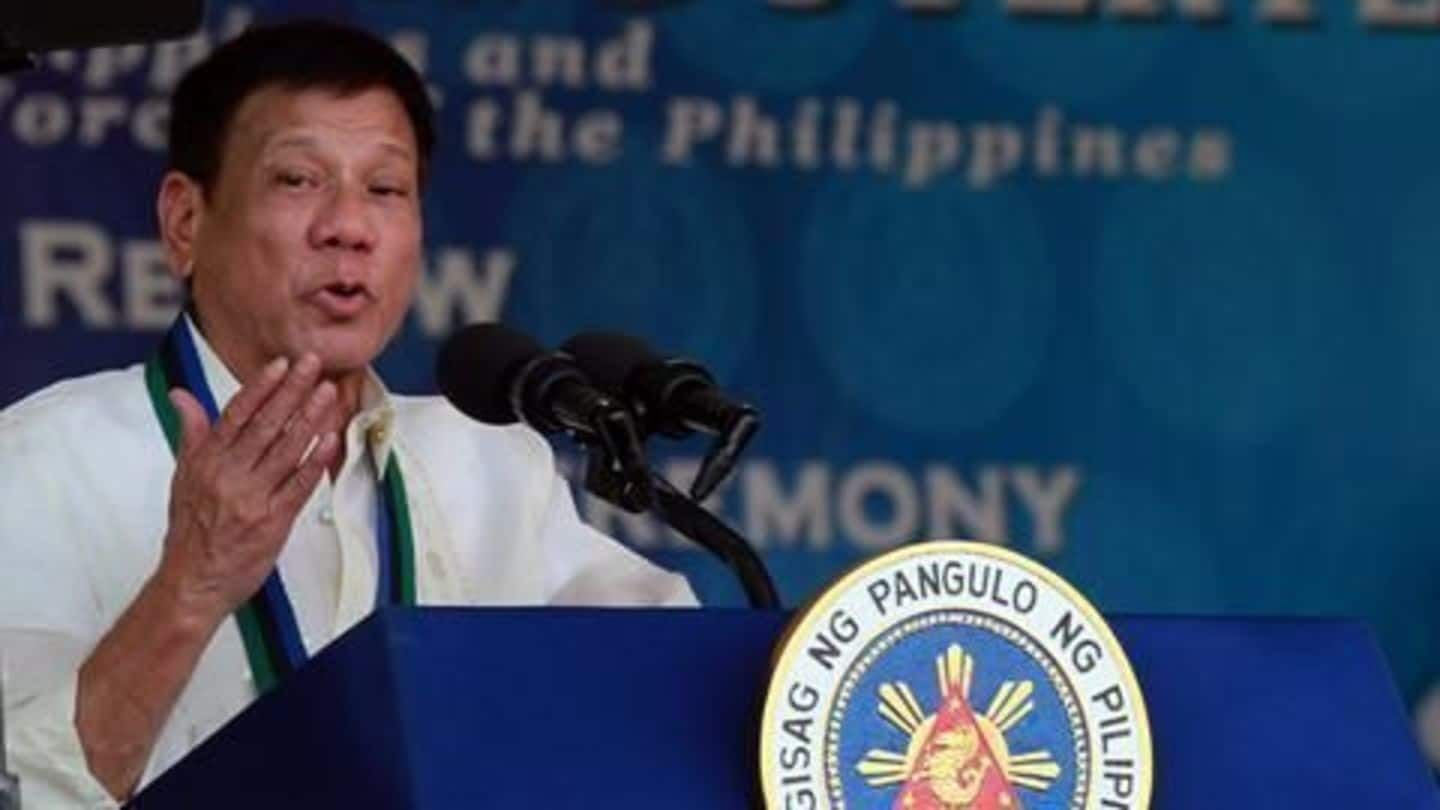 In some bizarre comments, Philippines President Rodrigo Duterte announced he can be "50 times" more brutal than terrorists, and he could even "eat his liver". "If you (terrorists) want me to be an animal, I'm also used to that. We're just the same," he said. If there was a terrorist around when he's angry, "give me salt and vinegar and I'll eat his liver".
Duterte faces global backlash on severe anti-drugs crackdown
The former mayor has often faced criticism on an international platform for his severe anti-drug crackdown, under which thousands have been killed. While fighting for presidency, he promised removal of illegal drugs, corruption and terrorism from the country.
Duterte defends his strict stand on drug deaths
The Filipino President has frequently been in the news for his controversial statements. Once, he compared himself to Hitler: "Hitler massacred three million Jews. Now, there is three million addicts. I'd be happy to slaughter them." He said, "Do the lives of 10 criminals matter? If I am the one facing all this grief, would 100 lives of these idiots mean anything to me?"
Duterte's favourite insults
Duterte's favourite insult is "son of a whore" -former US President Barack Obama, Pope Francis and the local bishops are all "sons of whores", while US Ambassador Philip Goldberg was a "gay son of a whore". Meanwhile, he called US President Donald Trump "a bigot".
Shocking comments on women, Viagra and rapes
After the rape-death of a missionary, Duterte said, "I saw her face and I thought, 'What a pity, they raped her…I was mad she was raped but she was so beautiful." On Viagra: "I was separated from my wife. What am I supposed to do? Let this hang forever? When I take Viagra, it stands up."