Central Portugal: Huge forest fire claims 57 lives
Central Portugal: Huge forest fire claims 57 lives
Written by
Shikha Chaudhry
Jun 18, 2017, 04:15 pm
2 min read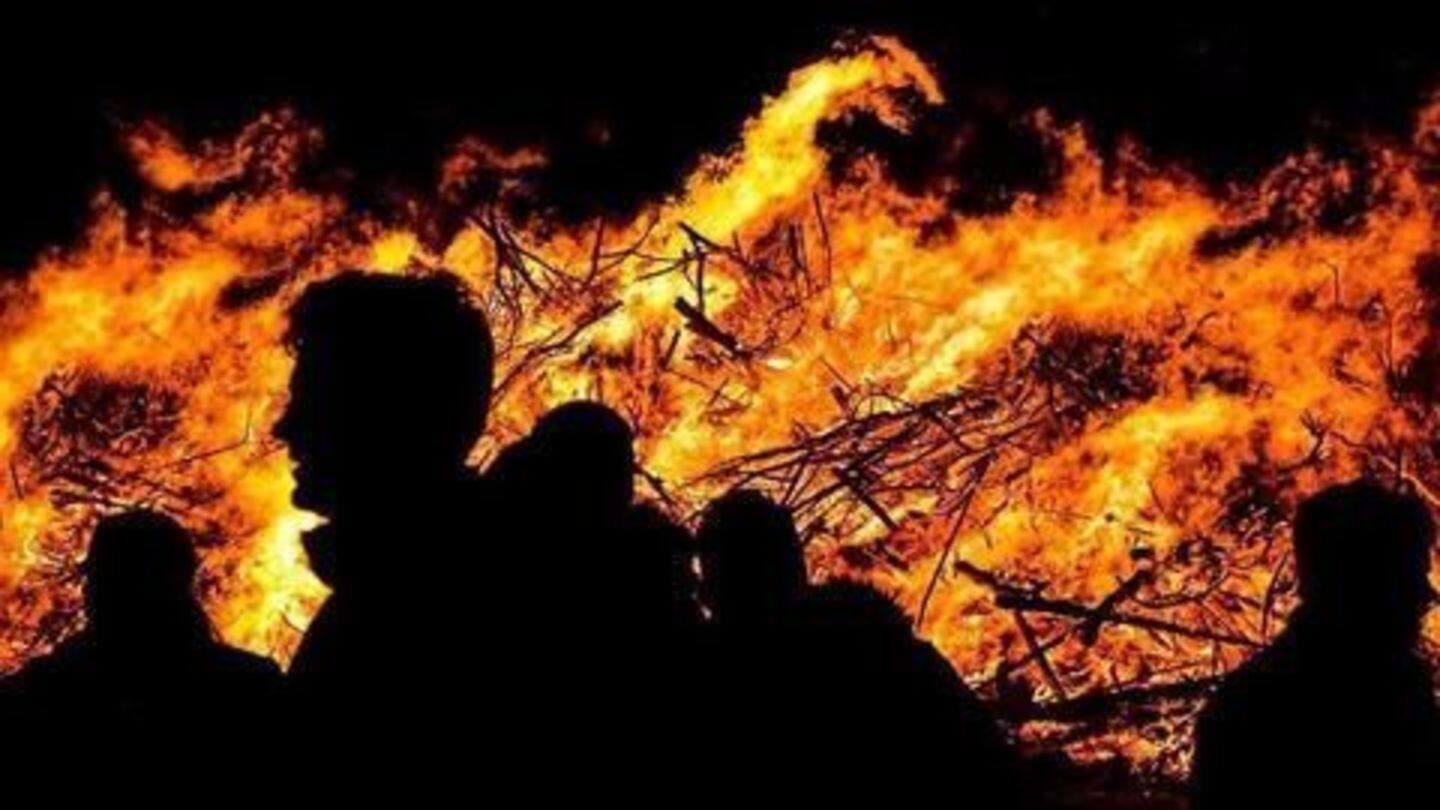 At least 57 people have been killed and 59 injured in a raging forest fire in central Portugal. Most of them burned to death in their cars; several firefighters are among the injured. The huge forest fire broke out in the municipality of Pedrogao Grande. Prime Minister Antonio Costa called it "the biggest tragedy of human life that we have known in years."
The flames spread with great violence
The Pedrogao Grande forest fire spread violently, affecting several villages; the death toll could rise further. Secretary of State for the Interior Jorge Gomes stated three people died from smoke inhalation and 18 trapped in cars on the road between towns Figueiró dos Vinhos and Castanheira de Pera. At least 600 firefighters are trying to put out the flames.
Residents fear for their lives
Locals thought the forest fire was far and wouldn't reach them. Soon, a huge wall of thick smoke and violent red flames towered over the trees near houses in the forest region. Intense smoke reduced the visibility to just a few meters.
Six firefighters seriously wounded
According to media reports, the raging fire is nowhere closer to being contained. Despite hundreds of firefighters battling the flames, they had not yet been able to reach many fire hit areas. While six seriously injured firefighters are critical, two are missing. Authorities do not yet know what caused the fire; however, PM Costa said it could've been caused by thunderstorms.
Forest fires break out across Portugal
The media reported about 60 forest fires that broke out overnight across Portugal. At least 1,700 firefighters are battling them across the country. Portugal's neighbor, Spain, sent two water-bombing planes to help tackle the forest fires.
Spanish rescuers would assist: PM Antonio Costa
PM Costa stated firefighting teams are facing difficulties in approaching the affected areas as the fire is "very intense". He said Portuguese authorities are working on identifying the victims, and rescuers from Spain would also assist in efforts to contain the flames. He added investigations to determine the cause are ongoing; however, recent high temperatures of 40 degree Celsius may have played a part.
Pedrogao Grande Mayor Valdemar Alves's statement
Mayor Alves said, "This is a region that has had fires because of its forests, but we cannot remember a tragedy of these proportions. I am completely stunned by the number of deaths." In dry summer months, Portugal is prone to forest fires.