"Dead or alive": Russian businessman puts $1M bounty on Putin
"Dead or alive": Russian businessman puts $1M bounty on Putin
Written by
Manzoor-ul-Hassan
Edited by
Abhishek Sharma
Mar 03, 2022, 07:06 pm
2 min read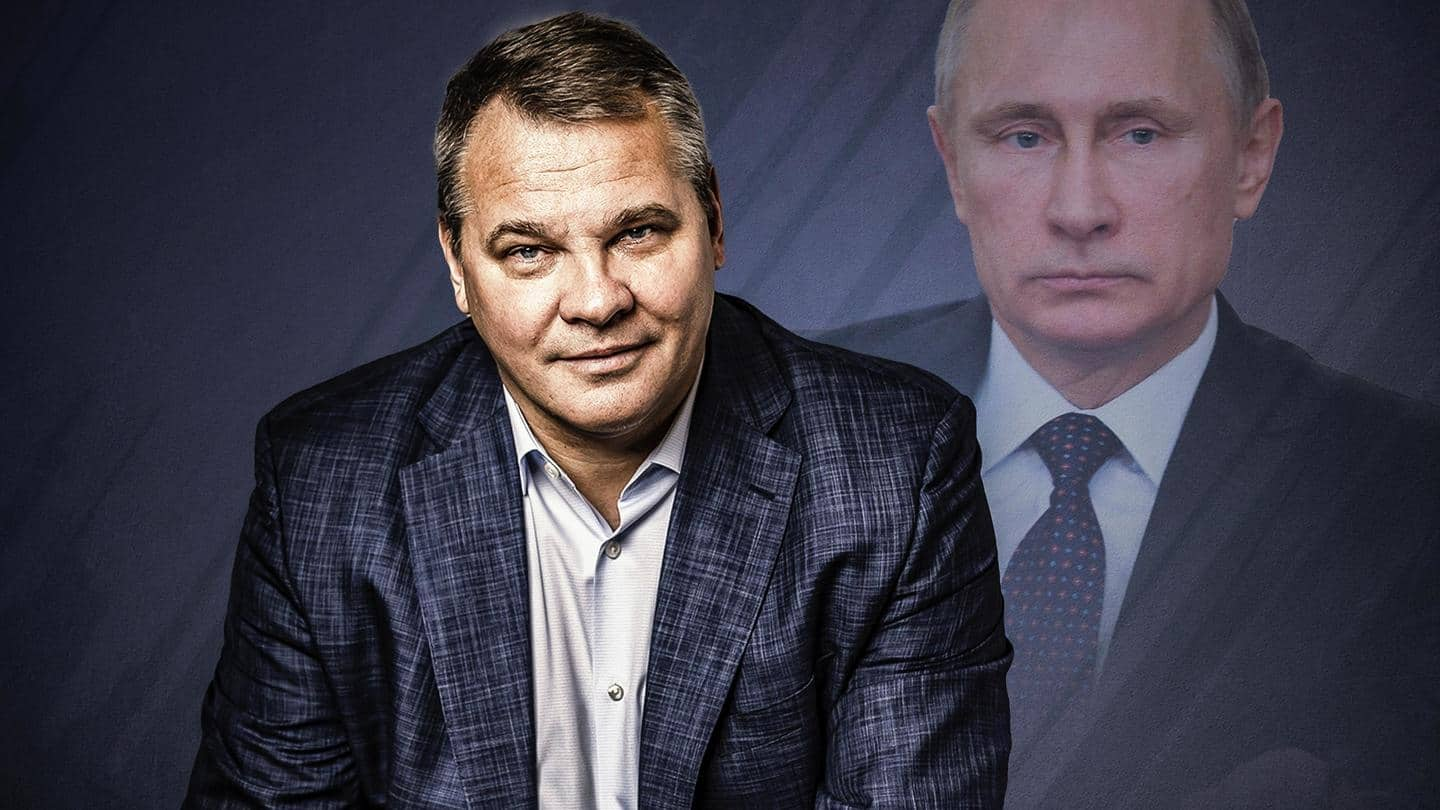 A Russian businessman has offered $1 million to any military officer who catches Russian President Vladimir Putin "dead or alive" for his alleged war crimes in his invasion of Ukraine. The announcement was made on social media by Alex Konanykhin, an entrepreneur and former banker. Konanykhin offered the reward as he was disturbed by Russia's "military action" against its neighboring country.
Why does this story matter?
Putin has been facing flak not just from other countries but also from people living in Russia over the invasion of Ukraine, which marked the eighth day on Thursday.
In response to the Russian invasion, western governments and corporations have announced severe economic sanctions on the country.
The barriers are aimed at penalizing Putin and Russia's ruling class.
"Putin murdered his opponents"
"I promise to pay $1,000,000 to the officer(s) who, complying with their constitutional duty, arrest(s) Putin as a war criminal under Russian and international laws," Konanykhin wrote in a Facebook post on Wednesday. The businessman added that Putin had violated the Russian constitution by "eliminating free elections" and "murdering his opponents." I will continue my assistance to Ukraine in its heroic efforts..." Konanykhin said.
Konanykhin became rich and famous after Soviet Union's collapse
Konanykhin rose to prominence after the dissolution of the Soviet Union. The collapse made him a millionaire overnight, The Jerusalem Post reported. According to the report, he had a business empire of over 100 companies when he was 25 years old. His businesses were worth almost $300 million by 1992. He was even a member of Russia's first delegation to Washington that year.
Konanykhin's turbulent history with the Russian government
Konanykhin and his wife faced arrest by federal immigration officers in 1996. The couple was accused of breaking the terms of their American visas, according to The Jerusalem Post. The report said the investigation was allegedly initiated when Russian police said he embezzled $8 million from the Russian Exchange Bank in Moscow. Eventually, he was freed and granted political asylum.
227 killed in Ukraine; 6,000 Russian soldiers dead
At least 227 civilians—including 15 children—have been killed since the Russian invasion of Ukraine began, the United Nations human rights office said. At least 525 other civilians have been injured till Wednesday, the seventh day of the invasion, it added. Meanwhile, Ukraine says 6,000 Russians have been killed in the first six days of the war. Russia has not confirmed the number of casualties.