Snubbing Pakistan, Saudi Arabia says it "understands" India's J&K move
Snubbing Pakistan, Saudi Arabia says it "understands" India's J&K move
Oct 02, 2019, 05:30 pm
3 min read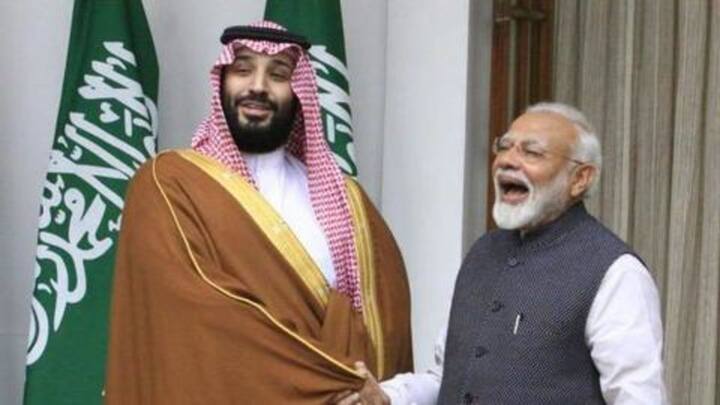 In what qualifies as a diplomatic win for India, Saudi Arabia's Crown Prince Mohammed bin Salman on Wednesday told National Security Advisor Ajit Doval that the Kingdom understands New Delhi's Jammu and Kashmir move. This thought was conveyed to Doval during his two-hour-long meeting with MbS in Riyadh. Pakistan has been failing to gain international support on Kashmir for quite some time now.
Why was Doval chosen to meet MbS?
Doval, who played an important role after Centre revoked Article 370 in August, is on a trip to UAE and Saudi- two power centers of the Gulf. He is on a mission to puncture Pakistan's narrative about J&K. To note, Pakistan Prime Minister Imran Khan met MbS last month where he spoke about "atrocities" in the Valley. Thereafter, India sent Doval to set record straight.
Doval planned to apprise MbS on why decision was taken
As per reports, Doval planned to tell Riyadh that the decision taken by New Delhi was an internal one meant to integrate J&K into India and extend the benefits of the Constitution. By choosing to send Doval, Prime Minister Narendra Modi showed he holds relationships with the Gulf in high regard. And it seems Doval's arguments sat well with MbS.
MbS expressed understanding of India's position: Report
As per ANI, Doval and MbS discussed various bilateral issues and Kashmir also came up during the meeting. "Saudi Crown Prince expressed understanding about India's approach and actions in Jammu and Kashmir," sources told the agency. Separately, an official told HT, "The visit is an opportunity for the leaders to exchange notes on the regional and global security environment."
Yet again, Pakistan failed to garner international support on Kashmir
The big takeaway from the meeting surely serves as a setback for Khan, who has been keeping in touch with MbS. In fact, earlier this month, Saudi sent its Foreign Minister Adel bin Ahmed Al-Jubeir to Islamabad to calm tensions that peaked between India and Pakistan. But with the Kingdom siding with New Delhi, Pakistan is almost left alone on the global stage.
Earlier, Khan said he was disappointed with world's reaction
To recall, Khan's frustration on the Kashmir issue became quite evident when he slammed global leaders. Claiming the world is silent because "Muslims are suffering", he had said, "I am disappointed by the International Community. If 8 million Europeans or Christians or Jews or Americans were put under siege well, even if 8 Americans had been put under siege you can imagine the reaction."