Pakistan: Nawaz Sharif appears before accountability court over corruption cases
Pakistan: Nawaz Sharif appears before accountability court over corruption cases
Aug 13, 2018, 03:41 pm
2 min read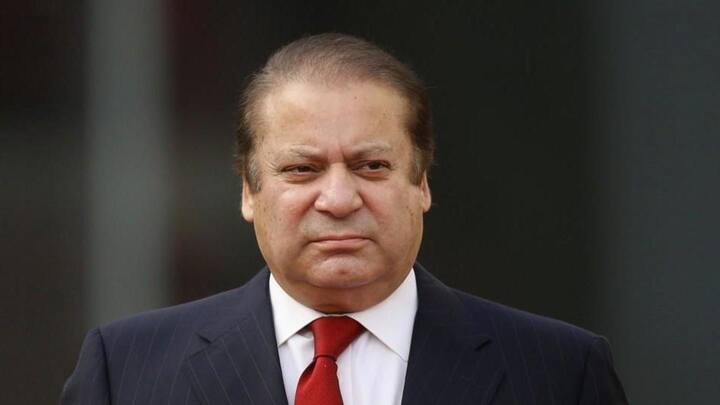 Pakistan's jailed former Prime Minister Nawaz Sharif today appeared before an accountability court hearing corruption cases against him and his family, the first court appearance in the remaining two graft cases, the Al-Azizia Steel Mills and the Hill Metal Establishment case. Following the hearing, the accountability court Judge Arshad Malik adjourned the hearing and summoned the investigation officer of the cases on August 15.
Sharif already serving jail term of 10 years
Sharif, his daughter Maryam (44), and his son-in-law Capt (Retd) Muhammad Safdar are already serving jail terms of 10 years, seven years, and one year respectively, after an accountability court convicted them on July 6 over the family's ownership of four luxury flats in London.
Gunshots were heard outside the court; security tightened
For the first time since his jailing, 68-year-old Sharif appeared before the court. Sharif was brought to the court in an armored vehicle and was taken back to the high-security jail in Rawalpindi after the hearing. Strict security measures were taken on the occasion and authorities even banned the entry of the media. Meanwhile, gunshots were heard outside as Sharif appeared before the court.
Cases against Sharif's sons were transferred to another court
The pending corruption cases against Sharif and his two sons, Hassan and Hussain were transferred by the Islamabad High Court (ICH) on August 7, on an application of Sharif, to another accountability court headed by Judge Malik. Three corruption cases were filed against Sharif and family last year following a decision by the Supreme Court on July 28 last year.
Sharif's sons have been declared 'absconders' by the court
The trial of the Sharif family started on September 14, 2017, and was to be completed in six months but the deadline was extended at least thrice. Sharif's sons are also co-accused in all the cases and have been declared as absconders due to their failure to appear before the court. Authorities have blacklisted the two, barring them from traveling on their Pakistani passports.
Panama Papers scandal exposed the corruption practices of Sharif family
The ownership of the four London flats by the Sharif family surfaced in the Panama Papers in Apr'16, indicating that the posh properties were managed through offshore companies owned by Sharif's children. The Panama Papers cases were launched on 8 Sept'16, following the SC verdict of 28 Jul'17 that disqualified Sharif as PM and ordered the National Accountability Bureau to probe cases against him.