Why this Thailand dad dressed up like a woman!
Last updated on
Aug 18, 2018, 05:46 pm
Since 1976, Thailand has been celebrating Mother's Day on August 12, honoring Her Majesty Queen Sirikit's birthday, the Mother of all Thai people. On that day, children express their gratitude to their mothers. But for these two kids, it turned out to be extra special, as despite not having a mother, they could celebrate. All thanks to their father! Here's what he did.
There was no way his sons could celebrate, but...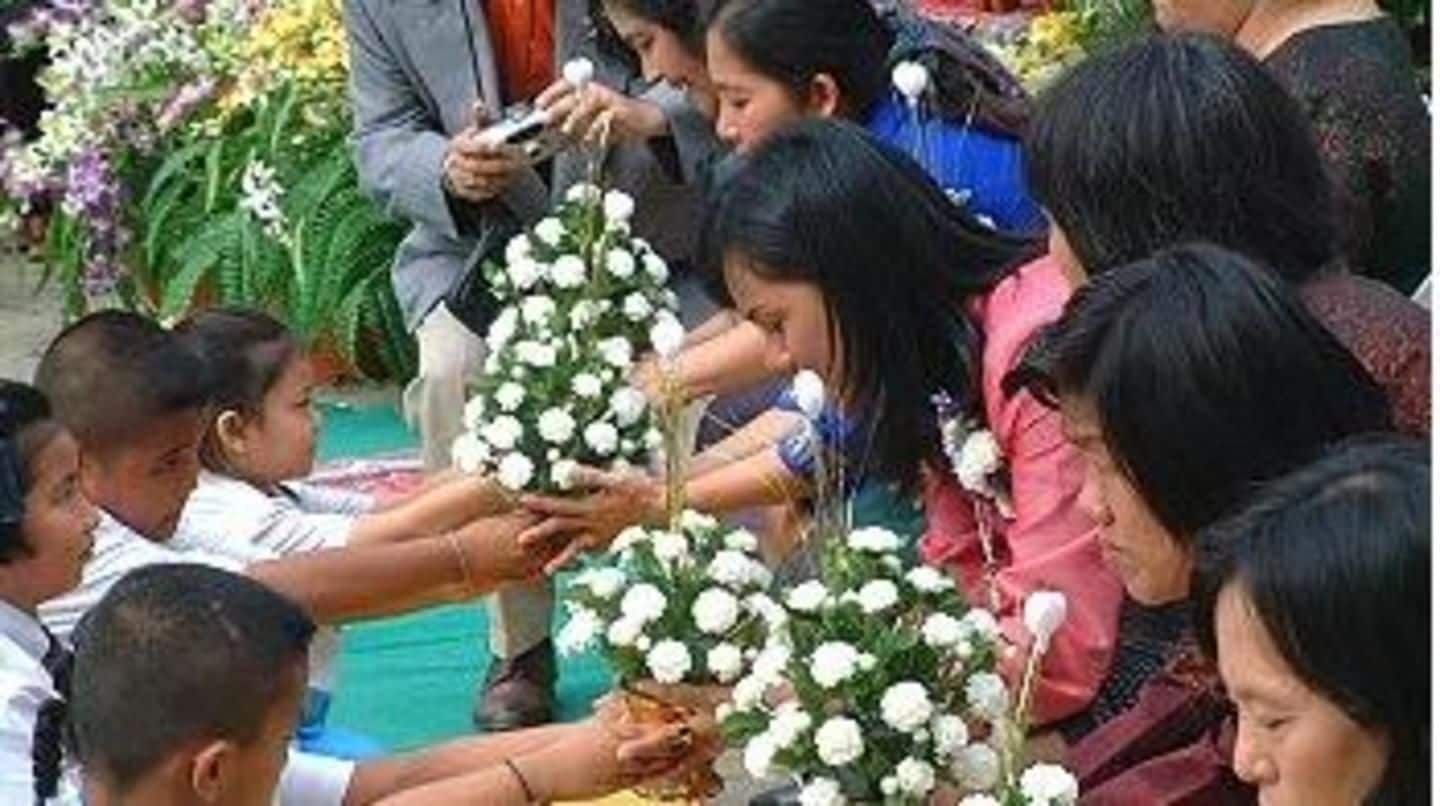 32-year-old Chatchai "Sam" Panuthai and his wife are divorced. While he stays in Kanchanaburi, a Thailand town, she stays in Europe. There was no way that their sons could observe the auspicious day, but then Sam did something thoughtful. He wore a pink lace dress that he borrowed from his mother, and completed his look by pinning up a bow clip in his hair!
He kneeled down in front of his 'mother' expressing gratitude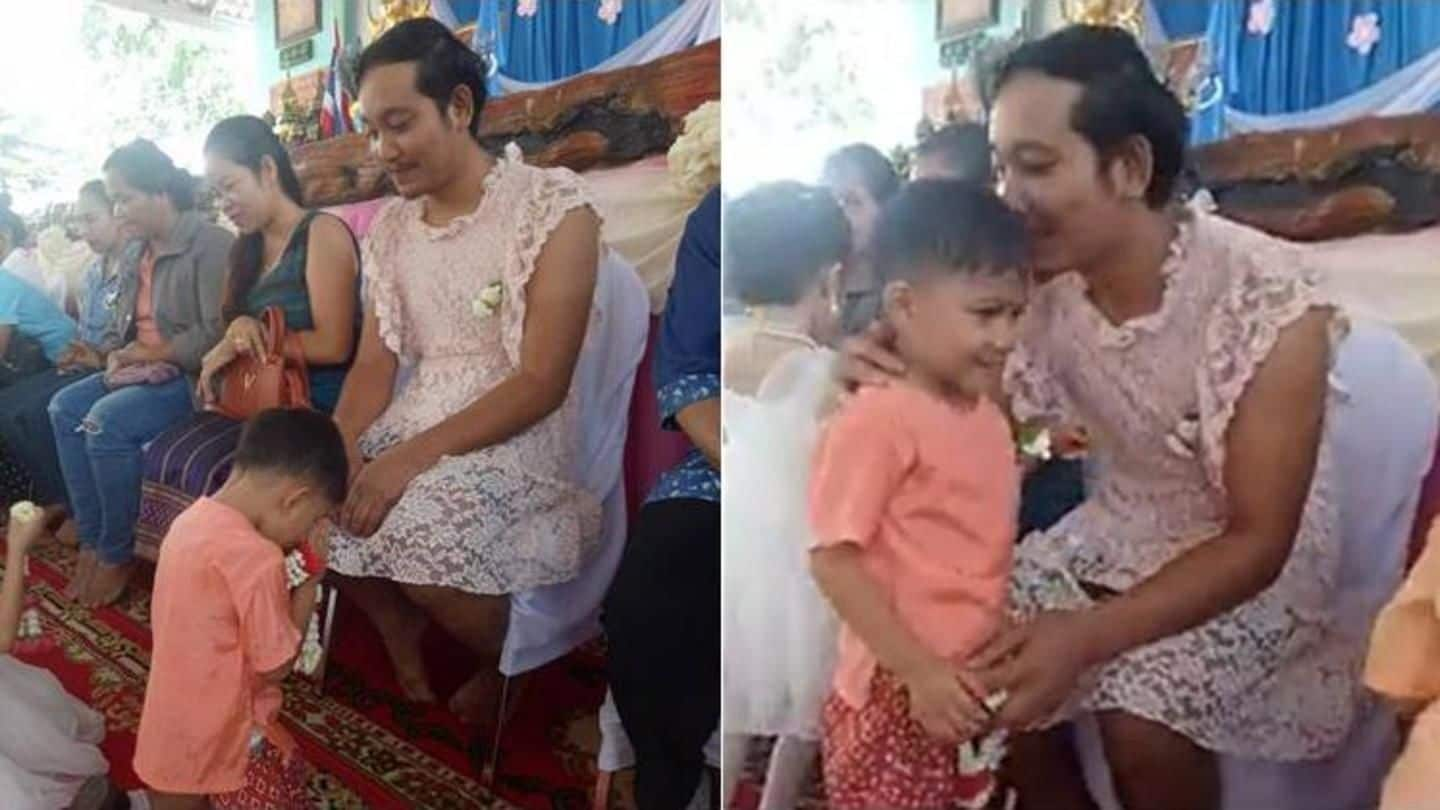 He then greeted his boys, Imsome, 3, and Ozone, 5 at their school, leaving everyone stunned. When time for rituals came, Ozone kneeled down in front of his 'mother' and expressed his gratitude. Everyone was left in awe and appreciation of Sam's gesture. His close friend and fellow attendee Kornpat Ae Sukhom recorded the entire episode and posted it on social media.
Sam was embarrassed initially, but son's happiness eroded inhibition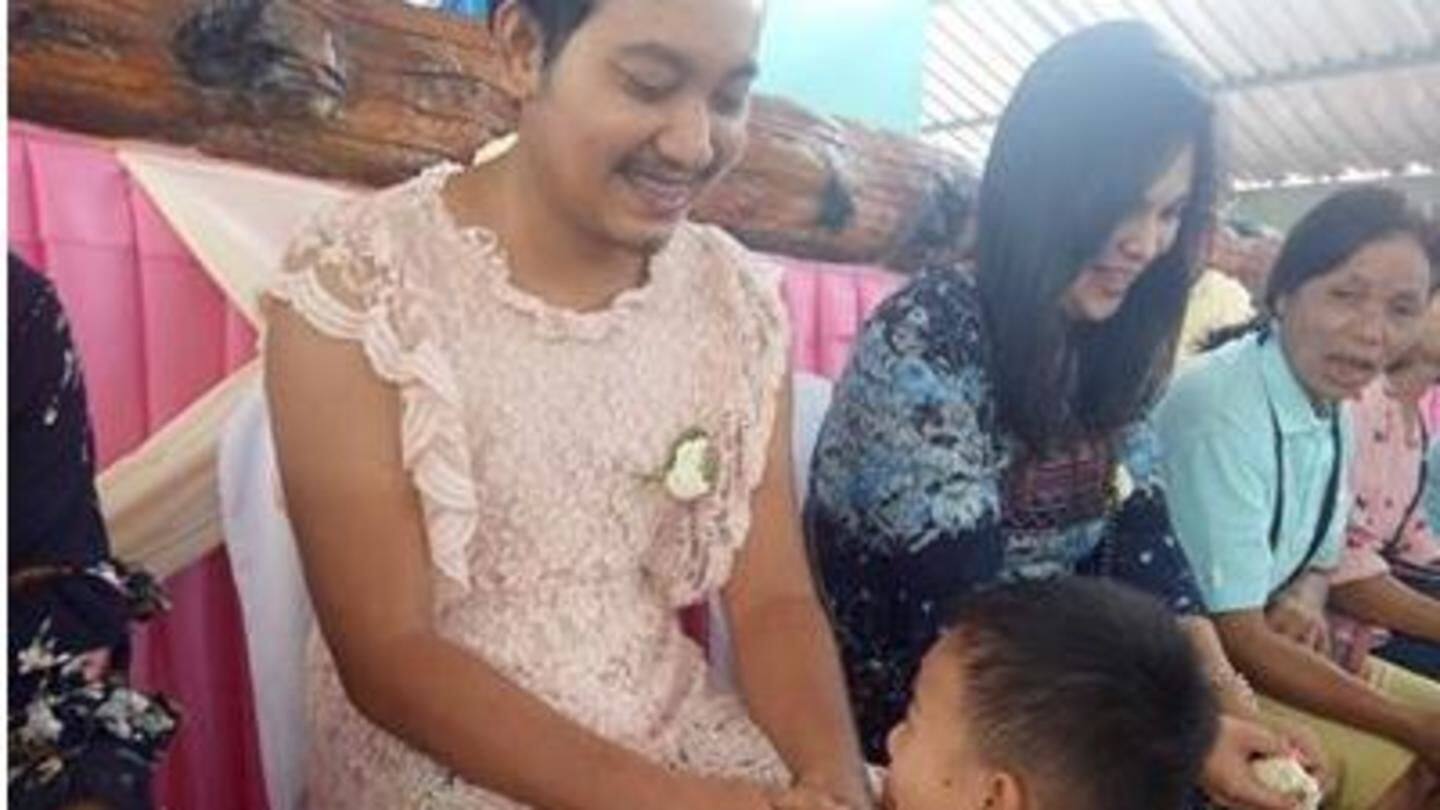 As soon as the emotion-heavy video got posted on August 9, it became a rage. Sukhom said Sam didn't want his sons to feel left out simply because their mother couldn't be present. She added that although Sam was embarrassed at first, his son's happiness eroded his inhibition. However, "His two sons weren't quite sure why dad was wearing a dress," she laughingly shared.