Sri Lanka blasts: 24 suspects arrested, 290 killed, 450 injured
Sri Lanka blasts: 24 suspects arrested, 290 killed, 450 injured
Apr 22, 2019, 10:46 am
3 min read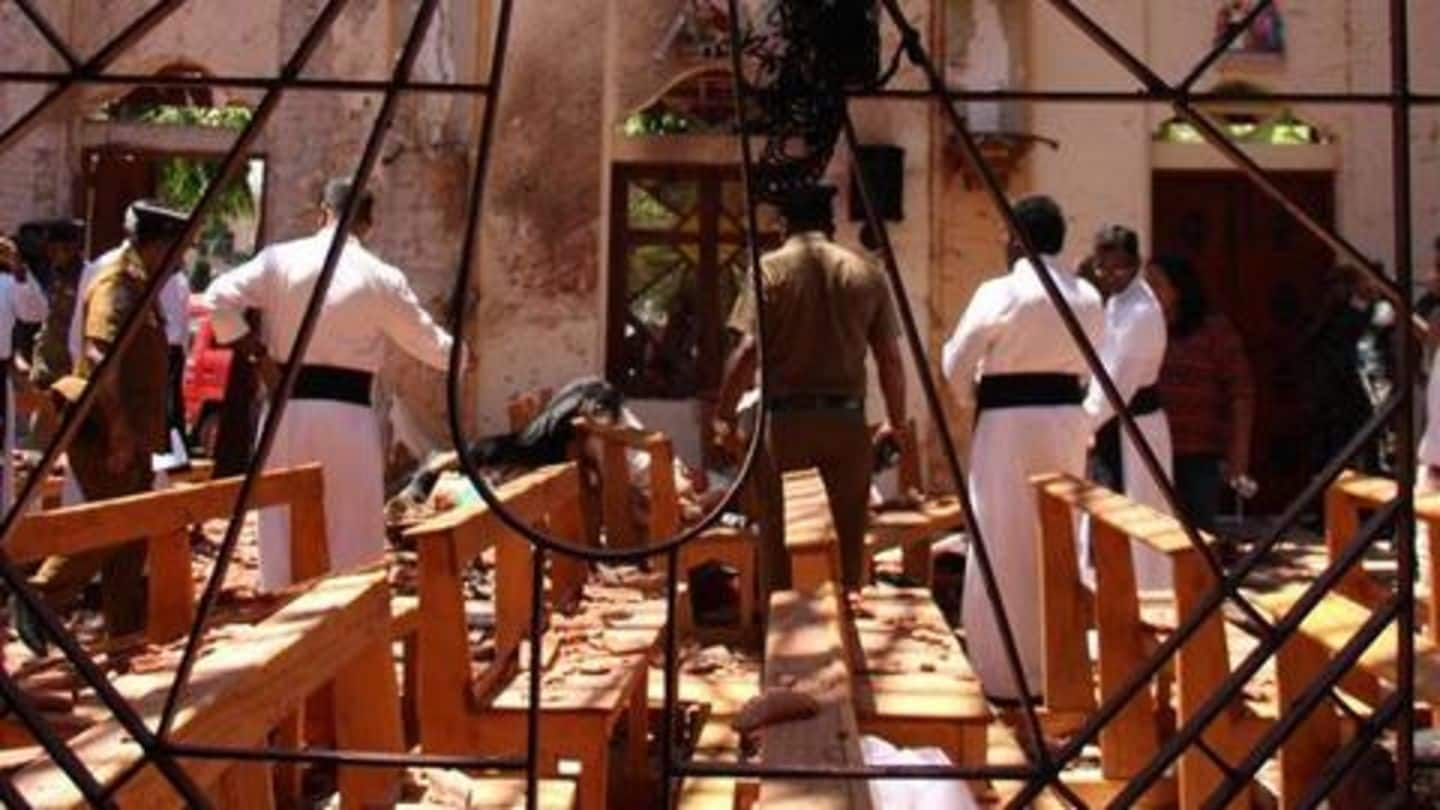 Sri Lankan police have arrested 24 people in connection to the deadly bomb blasts which ripped apart churches and high-end hotels on Sunday. Officials said 290 people have died and 450 got injured. 32 foreigners including six Indians lost their lives in the worst terror attack to hit the nation in a decade. Notably, no group has claimed responsibility. Here's what happened.
Easter Sunday turned bloody in Sri Lanka
On Easter Sunday, bombs ticked off almost at the same time in three churches and three hotels in Sri Lanka. As the citizens were still reeling from what happened, two other bombs burst hours later. At least two of the eight attacks were carried by suicide bombers. Subsequently, a curfew was imposed in the country which was lifted at 6 AM on Monday.
24 people have been arrested
On Monday, police spokesman Ruwan Gunasekara said 24 people have been arrested. Initially, 13 people, belonging to a radical group, were nabbed from two locations in and around Colombo Police also seized a van which was apparently used to ferry the terrorists into Colombo. A safe house was raided as well. Three policemen died when the eighth suicide bomb blast went off during a raid.
Radical group Thawheed Jamaat tops the list of suspects
In the absence of a name, probing agencies are going through all possibilities. But the name which tops the list of suspects is Thawheed Jamaat, a hardline group which is present in Tamil Nadu as well. While Liberation Tigers of Tamil Eelam (LTTE) used suicide bombers decades ago, Sunday's attack is similar to Islamist groups' action. Thawheed Jamaat has gained prominence recently.
The attacks carry trademark of Islamist groups
In the country's eastern province, Thawheed Jamaat has been pushing for Sharia law. The scale of Sunday's attack is similar to what groups like IS, al-Qaeda or Lashkar-e-Taiba may have carried out. Initially, it was believed the attacks were carried out by local radicalized Muslims but experts believe that operation of such magnitude couldn't have been possible without support from foreign terrorist organizations.
Sri Lankan authorities shut down social media in a bid to curtail misinformation which could lead to more violence. Udaya R Seneviratne, from the President's office, said, "Teams from across Facebook have been working to support first responders and law enforcement as well as to identify and remove content which violates our standards". Facebook confirmed they knew about the Sri Lankan government's directive.
Hours ago, air force diffused an IED close to airport
Separately on Sunday night, Air Force diffused an improvised explosive device or IED located close to Bandaranaike Airport. Airforce spokesperson Gihan Seneviratne said the device was homemade. He described it as "a crude six-foot pipe bomb that was found by the roadside".
World leaders offer support to Sri Lanka
World leaders united to condemn the attack in strong words. Paris' Eiffel Tower went dark on Sunday night to honor the deceased. US President Donald Trump said his country was ready to help Sri Lanka. In the evening, Prime Minister Narendra Modi called his Sri Lankan counterpart Ranil Wickramasinghe and offered all possible assistance. In a tweet, he said such barbarism can't be tolerated.