8 lakh plan to 'storm Area 51' to see aliens
8 lakh plan to 'storm Area 51' to see aliens
Written by
Siddhant Pandey
Jul 15, 2019, 01:45 pm
2 min read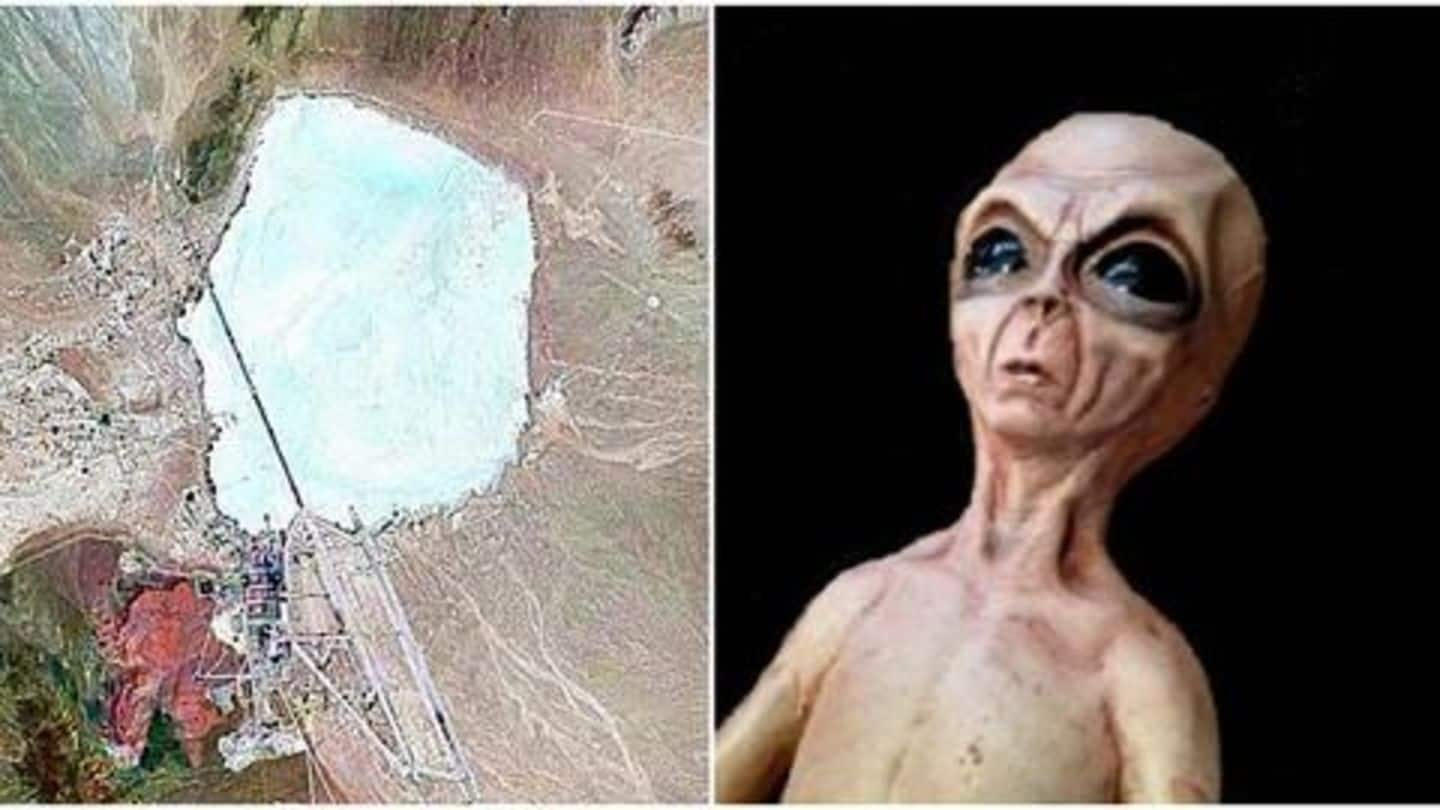 Call it a mystery, or a hoax, the top-secret US military base "Area 51" has fueled many "alien" stories for decades. Restless for some answers, over 8 lakh people are planning to "storm Area 51" in an attempt to "see them aliens." A Facebook event called 'Storm Area 51, They Can't Stop All of Us,' details their plans. Here's what it's all about.
'We can move faster than their bullets'
The event is hosted by a group of shitposting, edgelord memers, who have marked September 20 as the date when they plan to storm the top-secret base in Nevada. "We will all meet up at the Area 51 Alien Center tourist attraction and coordinate our entry. If we naruto run, we can move faster than their bullets. Let's see them aliens," the description reads.
8.55 lakh people signed up to 'storm Area 51'
Interestingly, at the time of writing this report, over 8.55 lakh people have marked themselves as 'going' to the event. People have been instructed to fly out to Lincoln Country, Nevada, and then proceed to enter the facility at 3 am.
US Air Force issues warning to potential intruders
If you haven't already caught on, the event is just satire, but the government doesn't want to take any risks and deemed it important to issue a warning. Air Force spokesperson Laura McAndrews said, "[Area 51] is an open training range for the US Air Force, and we would discourage anyone from trying to come into the area where we train American armed forces."
'US Air Force always stands ready to protect America'
McAndrews also slipped in a sly threat to anyone who plans to enter the facility, by saying, "The US Air Force always stands ready to protect America and its assets." However, she didn't offer any explanation on how officials would handle potential intruders.
ICYMI: Here's what Area 51 is all about
For decades, conspiracy theorists have believed that Area 51 is a secret facility where the United States government keeps confidential information about aliens and UFOs. The US government has time and again denied these claims, but given that details of the military base are never revealed to public, the rumors just keep coming. The actual function of 'Area 51' remains unknown to this day.