El Al flight gets fighter jet escort after bomb alert
Last updated on
Jul 06, 2016, 06:48 pm
Two Swiss Air Force jets assembled to escort an Israeli plane flying from New York to Tel Aviv after a bomb threat. The Swiss air force stated that, ''it (threat) deployed jets around 8:30 a.m. on a so-called "hot mission," that accompanied the flight from John F Kennedy airport. As the operation commenced, villagers heard several sonic booms caused by the jet speed.
EL AL Airlines: Israel's National Airline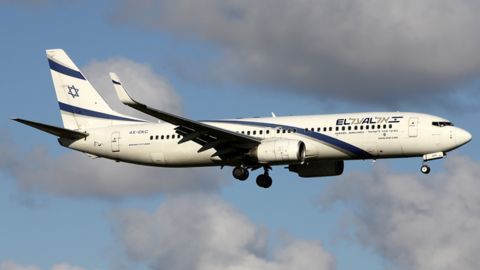 El Al Israel Airlines Ltd. (El Al) is an international airline company which was incorporated in 1948 as the national airline of Israel. The company operates domestic and international flights in Israel. El Al seeks to be more than a means of transport, through its global coverage which is supported by an international chain of 77 sales offices and warm hospitality.
The First and Only El Al Hijacking
On 23 July 1968, El Al flight 426 departing from Rome and headed for Tel Aviv was hijacked by the Popular Front for the Liberation of Palestine (PFLP). The plane, carrying 32 passengers and 10 crew members was successfully diverted to Algeria. The PFLP sought an exchange of Palestinian militants held prisoner in Israeli prisons for the passengers they took hostage.
El Al flight receives bomb scare
The Israeli Foreign Ministry said that, ''US aviation authorities had received an "anonymous tip about a bomb inside an airplane kitchenette." The US aviation authorities updated Swiss authorities while the Israeli El Al Boeing 747 was in Swiss airspace. An El Al spokeswoman refused to give the details about the anonymous threat or its credibility.
Jets scrambled, no emergency declared
Aviation authorities in New York received an unspecified bomb threat to Israeli airline El Al, which forced Swiss government officials to send FA/18 jets to escort the plane. The El Al jet from New York, continued on its scheduled route to Tel Aviv, where it was due to land at 12:45 pm (0945 GMT). No emergency was declared at Tel Aviv's Ben-Gurion international airport.
How passengers reacted?
A passenger on board told the local media here after landing that he and his fellow passengers were "not alerted to the bomb threat" nor "could they sense any irregularity during the flight".