Taiwanese 'Bikini Climber' freezes to death after falling into gorge
Taiwanese 'Bikini Climber' freezes to death after falling into gorge
Jan 22, 2019, 02:04 pm
3 min read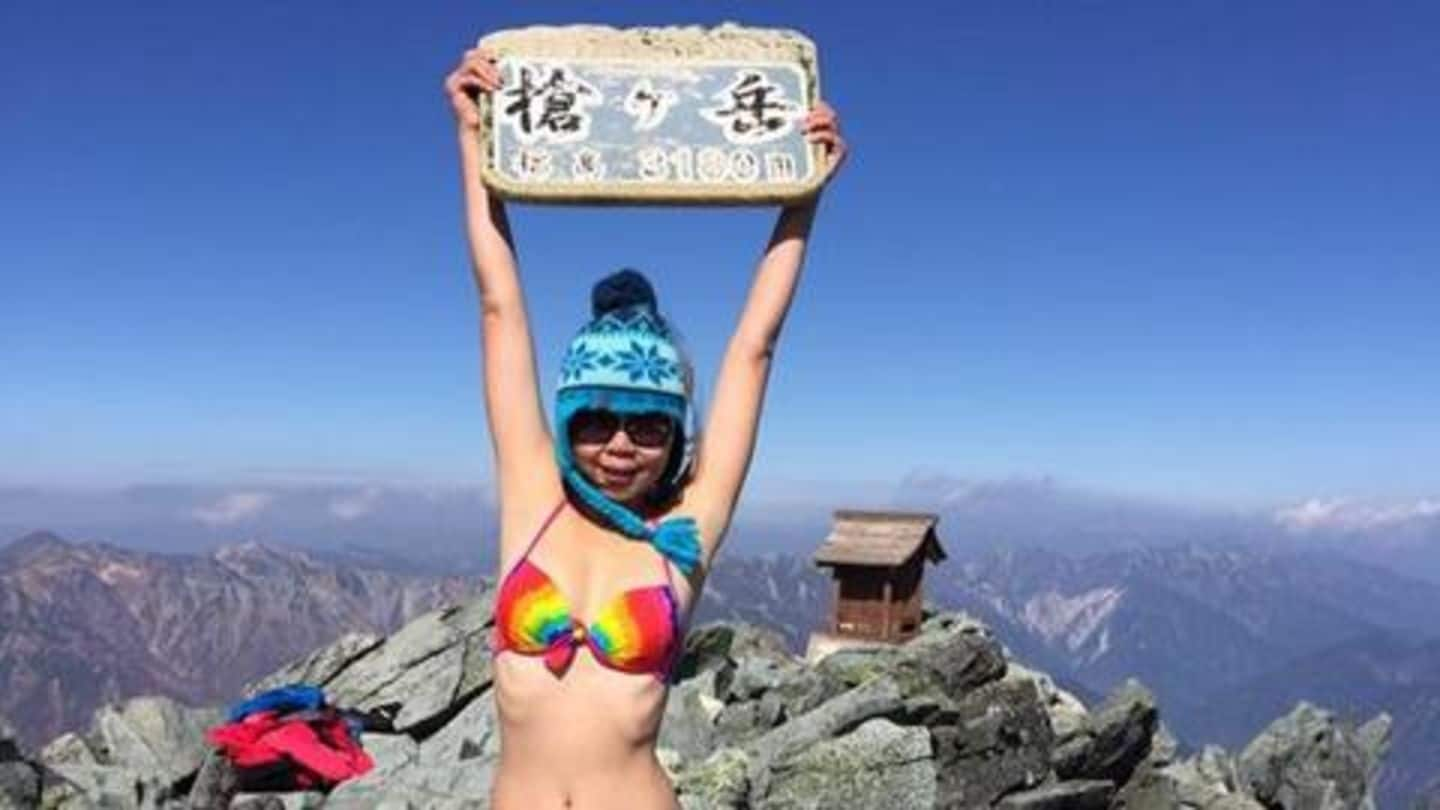 In a tragic incident, a social media adventure star was found frozen to death at National Park in Taiwan yesterday. Gigi Wu, 36, had fallen down a ravine a few days ago but by the time rescuers reached her, it was too late. She was commonly known as 'Bikini Climber' for her antics of posing at mountain peaks wearing a bikini. Here's what happened.
Wu informed her friends of crisis using satellite phone
On January 11, Wu set off on a solo trek starting at Nantou County in Central Taiwan. During one of the climbs, she fell down 65ft down a ravine in Taiwan's Yushan Mountain. Following this, Wu sustained injuries to her leg and was unable to move the lower-half of her body. However, she could give the coordinates to her friends using a satellite phone.
Because of bad weather, rescue helicopters had trouble reaching Wu
Despite the notification, rescue helicopters struggled to reach her because of bad-weather and eventually located her body yesterday. Lin Cheng-yi, from the Nantou County Fire and Rescue Services, said, "The weather conditions in the mountains aren't good. We've asked our rescuers to move the body to a more open-space...after the weather clears we'll make a request for a helicopter to bring the body down."
Rescue team hiked for 28 hours, slept only 3 hours
Lin further explained that their team hiked for 28 hours to reach the body, and slept for only three hours because they knew temperatures were rapidly decreasing. Notably, Taiwan is a tropical country and has a spine of towering peaks down its middle that regularly top 3,000 meters. In the winters, temperatures routinely drop a lot below freezing point on the mountain slopes.
Wu had scaled over 100 peaks in four years
Wu, from New Taipei City, had created quite a fan following on social media through photos of herself atop the mountains donning a bikini. She would be dressed in hiking clothes while scaling the mountains and would change into a bikini once she reached the top. In an interview last year, she claimed to have scaled over 100 peaks in four years.
'I put on a bikini in each of 100 mountains'
In the interview, Wu said, "I put on a bikini in each one of the 100 mountains. I only have 97 bikinis so I accidentally repeated some." When asked why she did it, she replied, "It just looks so beautiful, what's not to like."
Fans were heartbroken, expressed condolences on her Facebook photos
After Wu's followers came to know about her sad demise, they expressed their condolences in the comment section of her photos on Facebook. One netizen wrote, "Thank you for bringing us countless beautiful scenery, blessings to your soul." "In the eyes of people who like climbing, you are a standard, professional climber, admirable! Be an angel in your favorite mountain forest," another commented.