11 dead after ships catch fire; 15 Indians among crew
11 dead after ships catch fire; 15 Indians among crew
Written by
Shiladitya Ray
Jan 22, 2019, 11:31 am
2 min read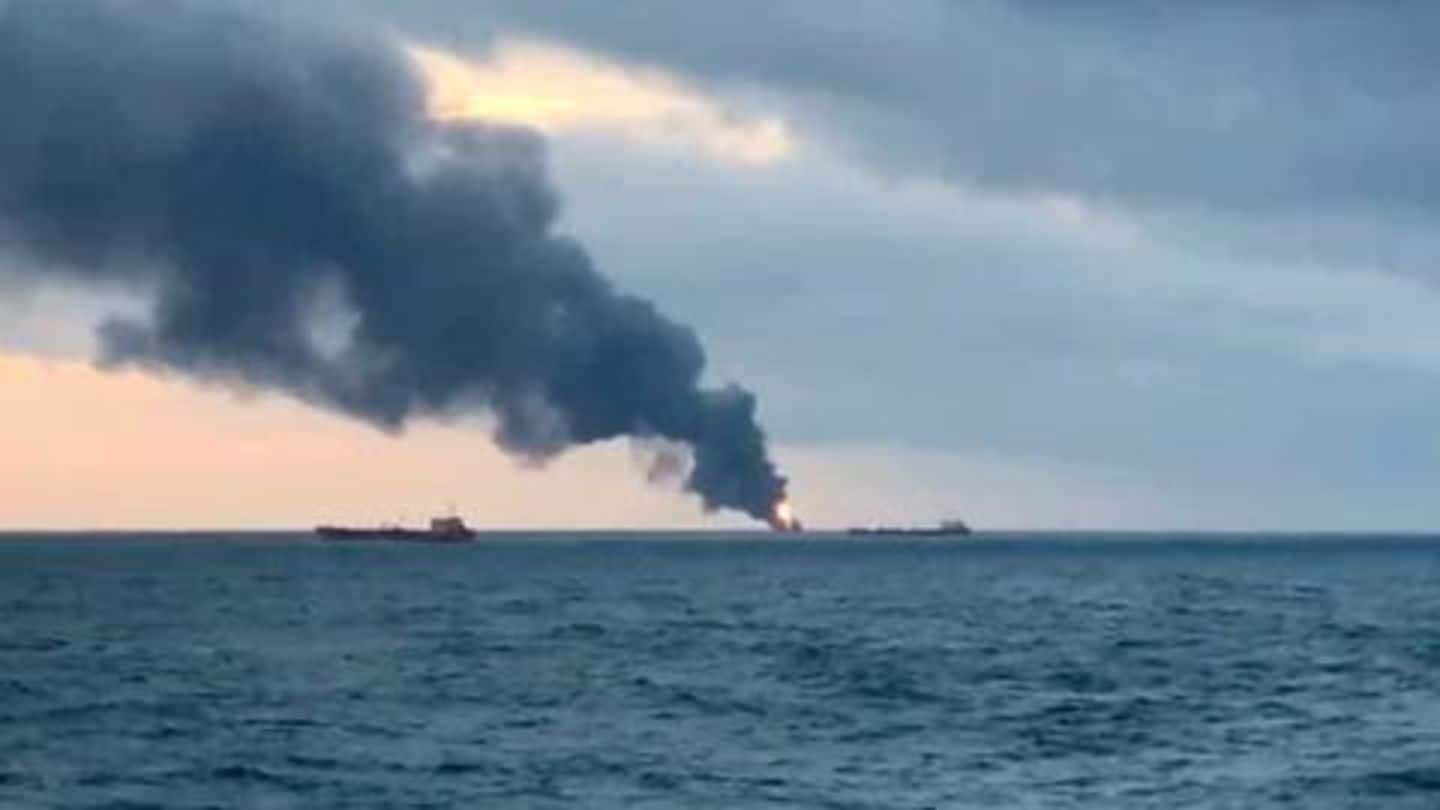 Two ships carrying Indian, Libyan, and Turkish crew caught fire off the Russian coast, killing at least 11 people, media reports said on Tuesday. The incident reportedly took place on Monday in the Kerch Strait separating Russia from Crimea, and nine sailors are still missing. 15 Indians were among the crew, and it's currently unclear what their fate is. Here's more.
What we know about the incident and the crews
Speaking to the press, the Russian Maritime Agency said that the fires were the result of an explosion on one of the two vessels. One of the two ships, Kandy, had a 17-member crew - nine Turkish citizens, and eight Indians. The other boat, Maestro, had a 15-member crew comprising seven Indians, seven Turkish nationals, and one intern from Libya.
Once news of the fire broke, Russia mobilized rescue forces, and even the Russian Navy has joined in with two of its ships. As per latest reports 12 crew members have been rescued, but their identities have not been reported yet. However, reports have said that the rescued crew couldn't be rushed ashore for medical treatment owing to severe weather at sea.
Incidentally, the ships are on a US sanctions list
Incidentally, the names of both the vessels are on a US treasury list as possible targets for sanctions on petroleum shipments to Syria, BBC reports. For those unaware, the US had imposed sanctions on Syria back in 2011 in a bid to crack down on the Bashar al-Assad government's "continued atrocities" committed against the Syrian people.