Twitter is busy debating 'How do you draw letter X?'
Twitter is busy debating 'How do you draw letter X?'
Jan 21, 2019, 07:27 pm
2 min read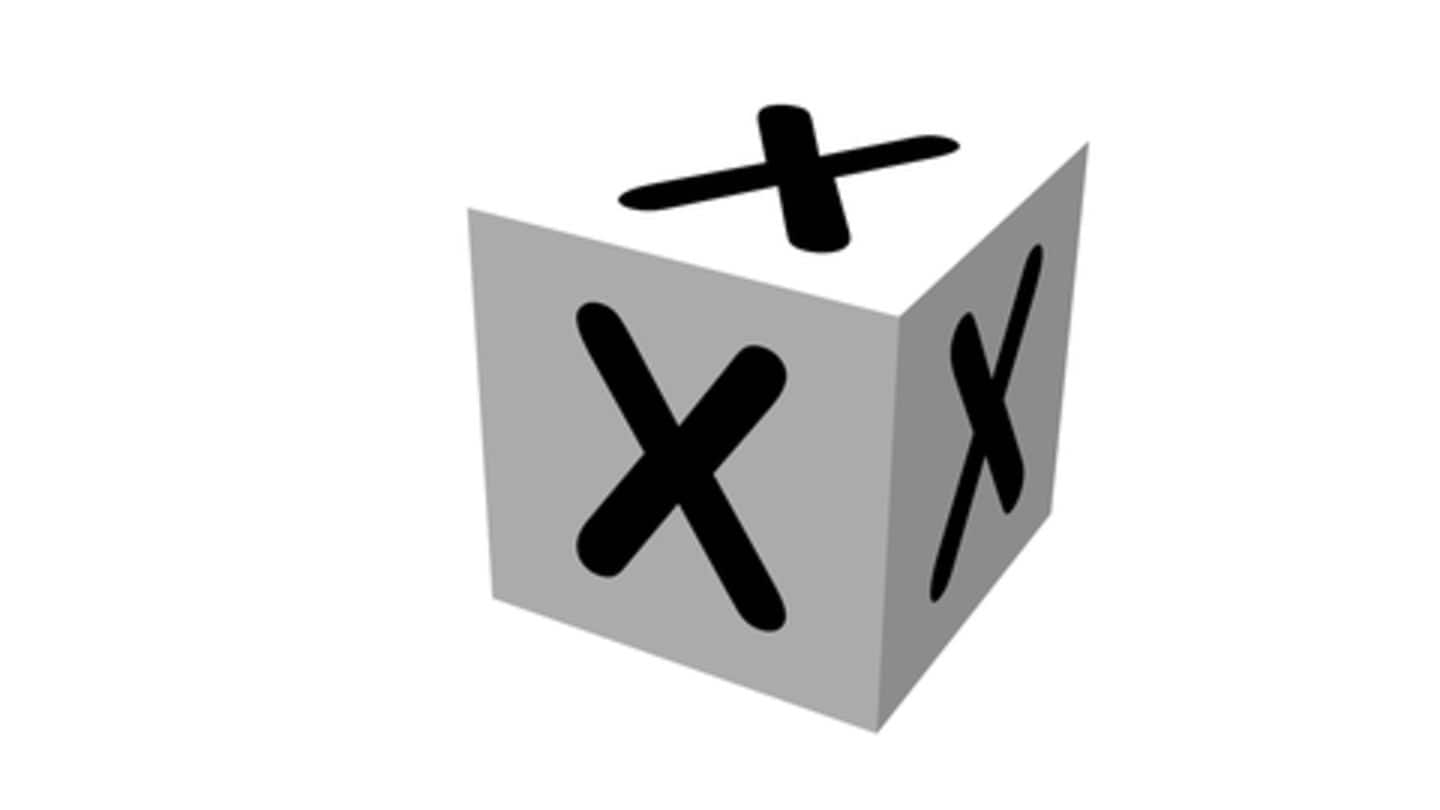 The social media was not even over with the #10YearChallenge that another crazy trend has emerged. And, this one is a head-scratcher. How do you draw an X? For now, it may not sound exciting but a tweet asking the same question and presenting multiple options to do it has widened eyebrows and Twitterati is in a frenzy. Check it out here!
Twitter user displays 8 different ways to draw an X
A Twitter user who goes by the handle @SMASEY created a buzz on the microblogging site yesterday after she asked the mind-boggling question, "Which way do you draw an X?" The tweet also had a picture which displayed 8 different kinds of ways to draw an X, each showing a different color for the first stroke and arrows indicating the direction of the strokes.
Mine is 7. What about you?
Netizens couldn't believe there were more than two ways
The post has created a storm on the site and it has so far received over 28,000 comments. Majority of netizens, including the writer, had a hard time believing that there could be more than two ways to draw an X. The most common responses were option 7 and 8, and for many option no. 1 to 6 did not make sense at all.
Some replied 1 & 2. What?
Mine is 1 2 by left hand and 7 8 by right hand.

— Asim Minhaj (@AsimMinhaj1) January 21, 2019
Twitter user reveals UK people use option no. 5, 6
@SMASEY further responded that general consensus showed Americans use 7 and 8 while the people in the United Kingdom use methods 5 and 6. "Probably how we were taught. Not sure about other countries," she wrote.
Ofcourse, there were some who wanted to watch Internet burn
Are you still trying to draw X using other methods?
If your fingers are still trying to draw an X in the air using other methods, we don't blame you, the tweet was certainly hypnotizing. And this latest crazy debate has now joined the league of the previous perplexing arguments like the Yanny-Laurel debate and the white/gold dress or blue/black dress argument, which caused a thousand heads to ache simultaneously around the world.