#10YearChallenge: These throwback pictures of celebrities are worth a look
#10YearChallenge: These throwback pictures of celebrities are worth a look
Edited by
Pallabi C Samal
Jan 15, 2019, 07:55 pm
2 min read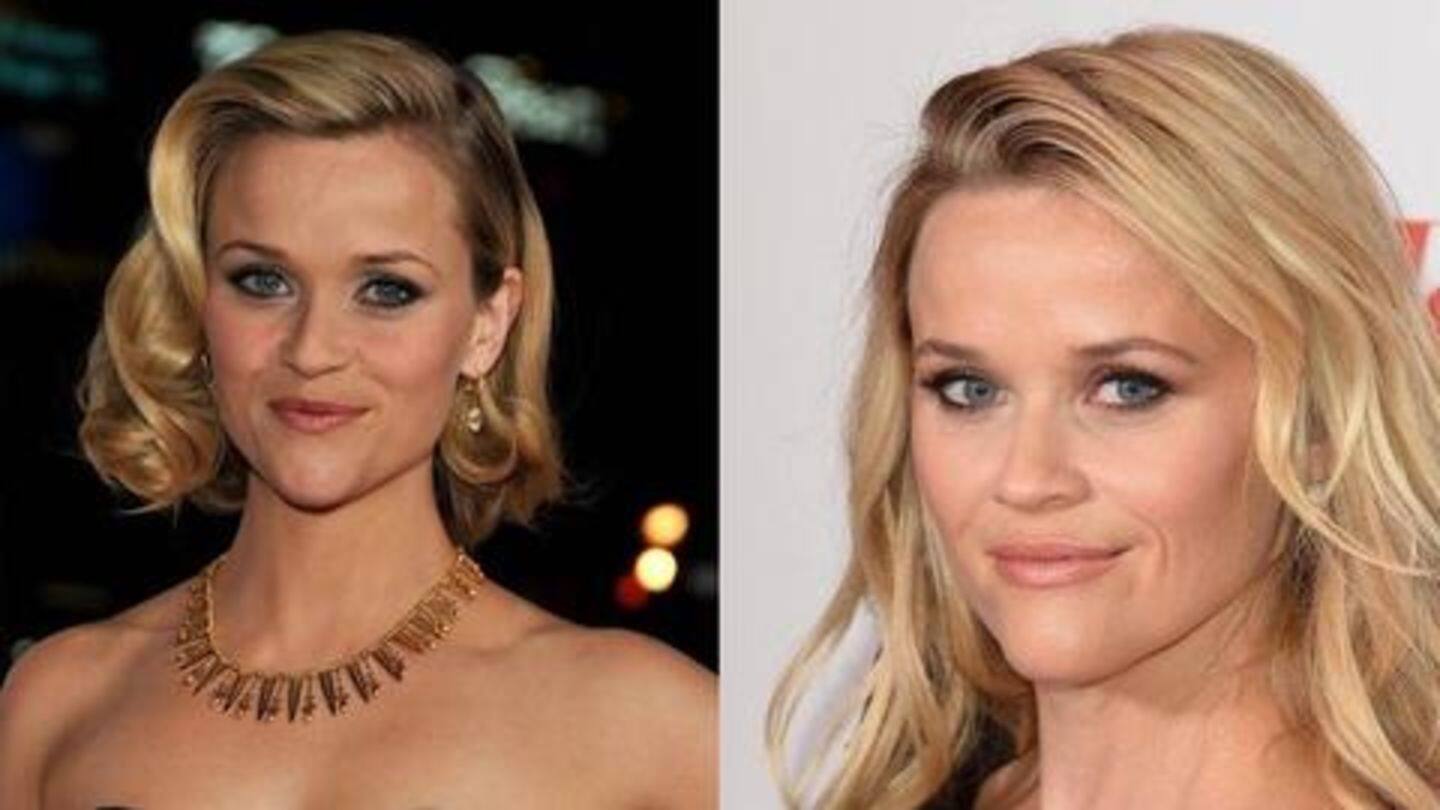 Social media keeps coming up with quirky trends and challenges every year, and this year's first challenge will leave you stunned. Dubbed as the #10YearChallenge, it entails a person posting a 2009 photo next to his/her recent one. Among those taking part are some of our favorites like Reese Witherspoon and Jessica Biel, and also top TV shows featuring their actors. Have a look.
In a decade we do age, but not these celebrities
We do age pretty much in a decade but not these celebrities. TV personality Padma Lakshmi, nearing 50, is still hot. Even noted actors Reese and Jessica, who still 'has a lot of love for her tan lines, hoops and blonde days,' haven't aged even little. Meanwhile, anchor Jimmy Kimmel, staying true to his character, tweeted a hilarious one in response to this challenge.
Me after a sip of coconut water, quips Padma
Jimmy takes up challenge, but don't get fooled by him!
Who is the man in Jimmy's post?
For those who are wondering, the man in Jimmy's post is Khalid Sheikh Mohammed, the architect behind 9/11 attacks. He was captured on March 2003. However, the resemblance with Jimmy's face is indeed uncanny! After Jimmy, TV show host Ellen DeGeneres comes up with a quirky caption. Even Twitter handle of How I Met Your Mother couldn't resist posting before-after pictures of their actors.
Ellen notes how differently she holds her hand now
HIMYM: Look, they added baby Marvin to the cast
Who knew the real-version of Aquaman will be sizzling hot!
Back home, Shruti Haasan misses her bangs, not in-between ugly
Diana Penty's love for Black and White filter hasn't changed
People are also sharing before-after pictures of dustbins, cartoons
With over 2L posts on Instagram, it has certainly become one of the most popular challenges on social media. Apart from celebrities, cartoons, pop culture icons, then-and-now pictures of things like a regular dustbin are also being shared across social media. This proves a thing that hasn't changed in 10 years is people's sense of humor. Thank god for that!