Pakistan-polls: Top players and what their win means for India
Pakistan-polls: Top players and what their win means for India
Jul 24, 2018, 07:35 pm
3 min read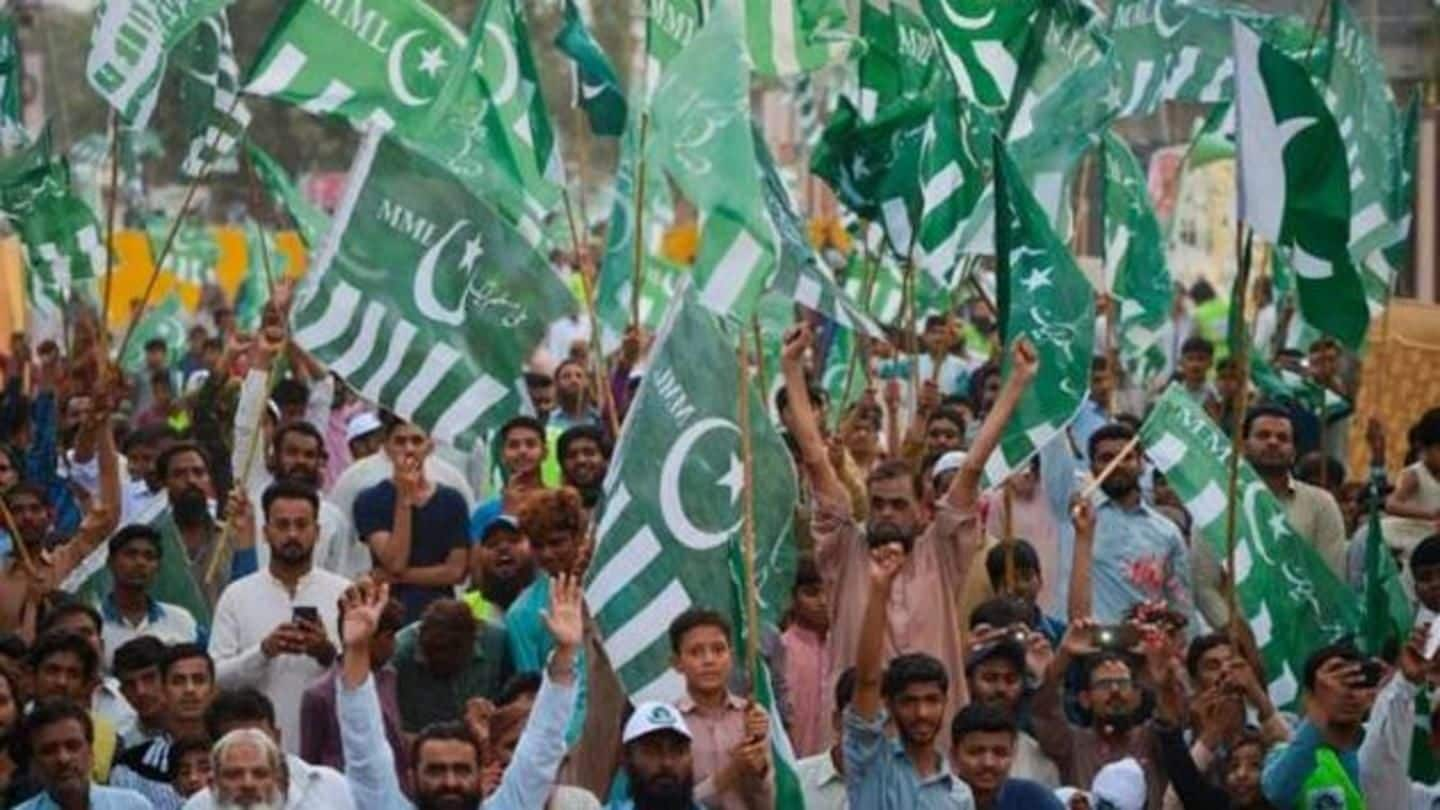 Pakistan will vote to choose its next prime minister (PM) tomorrow, and the stage is all set. The run-up has been messy: several attacks were reported, many died, and a few politicians braved attempts at their life. The results might have drastic implications for India. Here's all you need to know about the key parties, their top contenders and their policies.
PML-N, once the favorite of the masses
The Pakistan Muslim League-Nawaz (PML-N), the largest surviving splinter of the original PML (the other was led by Muhammad Khan Junejo), was once the most popular party in Pakistan. After years of shifting between an Islamic state with a liberal economy, and a liberal democracy with moderate religious views, it has been stable lately on development, anti-religious extremism, and an anti-military stand.
Contender I: Shehbaz Sharif
PML-N's top candidate is Shehbaz Sharif, brother of former PM Nawaz Sharif, who is now in jail with daughter Maryam. He has never criticized state institutions publicly, and has maintained cordial ties with the military. During his stints as Punjab CM, he has improved social indicators, revitalized trade, and helped overcome power shortage. Like his brother, he too believes in normalizing ties with India.
PTI's popularity has peaked in recent times
Pakistan Tehreek-e-Insaf (PTI), launched by famous cricketer Imran Khan in 1996, rose slowly but steadily - from zero seats in 1997 to 28 in 2013 - and has shot past PML-N in popularity lately, reportedly with some help from the military (Khan denies any links). It is widely considered centrist, because it opposes both the liberalism of the PPP and is somewhat more religious than the PML-N.
Khan is PTI's PM face. He has repeatedly assured a 'Naya Pakistan' - with no corruption, and governance reforms. He's had a changing stance on India: earlier, he advocated for dialogue between moderate voices, but has recently said bilateral engagement wasn't possible under PM Narendra Modi. But rumors about his links with the military and his planned "ouster" of the PML-N has invited flak.
Pakistan People's Party of the iconic Bhutto family
The Pakistan People's Party (PPP), dominated by the Bhutto family, was formed in 1967 by Zulfiqar Ali Bhutto. It has won several elections (1970, 1988, 1997 and 2008), but after its last tenure, a full five years (incidentally, the first in Pakistan), its popularity fell flat over allegations of corruption and poor governance. In 2013, it won only 31 seats.
Contender III: Bilawal Bhutto Zardari
Though PPP is commanded by Benazir Bhutto's widower Asif Ali Zardari, it is her son Bilawal Bhutto Zardari, who is considered its PM face. The chances of the 29-year-old winning are slim, but through extensive campaigning, he has gained major traction. He has been vocal about his displeasure regarding 'friendship' with India, and has taken a tough stand on the Kashmir conflict.
MML, a 'terrorist organization,' now contesting elections
Hafiz Saeed's Milli Muslim League (MML) is debuting this time, despite not being granted recognition by the Election Commission, and the US declaring it a Foreign Terrorist Organization. When it was launched last year, Saeed said the goal is to make Pakistan "a truly Islamic and welfare state." It has fielded 79 candidates for the National Assembly and 181 for provincial assemblies, who will be contesting under the umbrella of Allah-o-Akbar Tehreek.
Contender IV: Nisar Ali Khan
Then there's Chaudhry Nisar Ali Khan, formerly with the PML-N, who wanted to succeed Sharif as PM but was rejected. He is now contesting from national assembly constituences 63 and 59 as an Independent. Khan is a hardliner against India.