16 US states sue Trump administration over national emergency declaration
16 US states sue Trump administration over national emergency declaration
Written by
Shiladitya Ray
Feb 19, 2019, 11:40 am
3 min read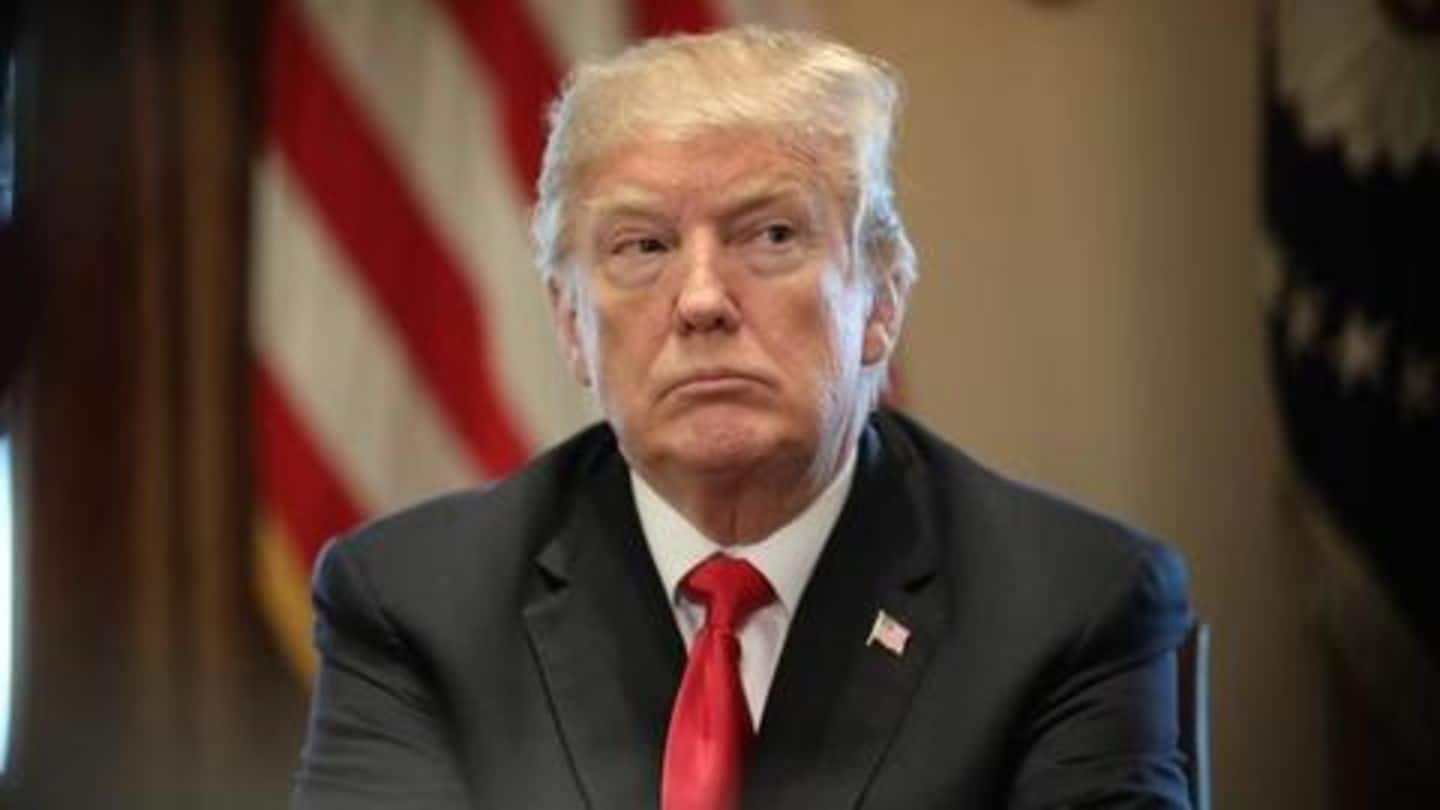 Everyone had predicted that US President Donald Trump's move to declare a national emergency would not go unchallenged. And, unsurprisingly, the Trump administration is being sued by a coalition of 16 states led by California, for its decision to declare an emergency to obtain funds for the proposed US-Mexico border wall. Here are the details.
President Trump has no regard for law: California Attorney General
"President Trump treats the rule of law with utter contempt. He knows there is no border crisis, he knows his emergency declaration is unwarranted, and he admits that he will likely lose this case in court," said California Attorney General Xavier Becerra.
The emergency declaration had been announced on Thursday
On Thursday, the Trump administration had announced that the President would be declaring a national emergency to secure funding for the border wall. The move came after the US Congress passed a funding bill which allocated $1.375bn for constructing 88.5km of steel fencing along the US-Mexico border - far short of the $5.7bn President Trump had initially demanded.
Notably, the wall had been a key election promise
While President Trump agreed to sign the funding bill, thereby averting yet another government shutdown, he also stuck by his earlier promise to declare a national emergency for the wall, if required. Notably, the proposed 3,200km US-Mexico border wall was one of the key election promises made by the President in the run-up to the 2016 US Presidential Elections.
A brief overview of the National Emergency Act
Under the National Emergency Act, a national emergency can be declared in times of national crisis, and grants special powers to the US President to bypass the political process. While national emergencies have mostly been declared to address foreign policy crises, President Trump claims a 'border crisis' warrants an emergency.
A liberal advocacy group has also challenged the Trump administration
Shortly after the Trump administration announced that a national emergency would be declared, a liberal advocacy group, Public Citizen, sued the administration on behalf of a nature reserve and three Texas landowners, on whose properties the wall would be built. Now, 16 states led by California have thrown yet another legal challenge at the Trump administration.
The states have sought a preliminary injunction
Supporting California in the lawsuit are Colorado, Connecticut, Delaware, Hawaii, Illinois, Maine, Maryland, Minnesota, Nevada, New Jersey, New Mexico, New York, Oregon, Virginia, and Michigan. They argue that President Trump's wish to divert funds and build the wall would cost them millions of dollars and damage their economies. The states have sought a preliminary injunction to stop President Trump from acting till adjudication of the case.