Calling ex-FBI-chief Comey 'slime-ball' on Twitter, Trump loses cool, again
Calling ex-FBI-chief Comey 'slime-ball' on Twitter, Trump loses cool, again
Apr 16, 2018, 11:20 am
2 min read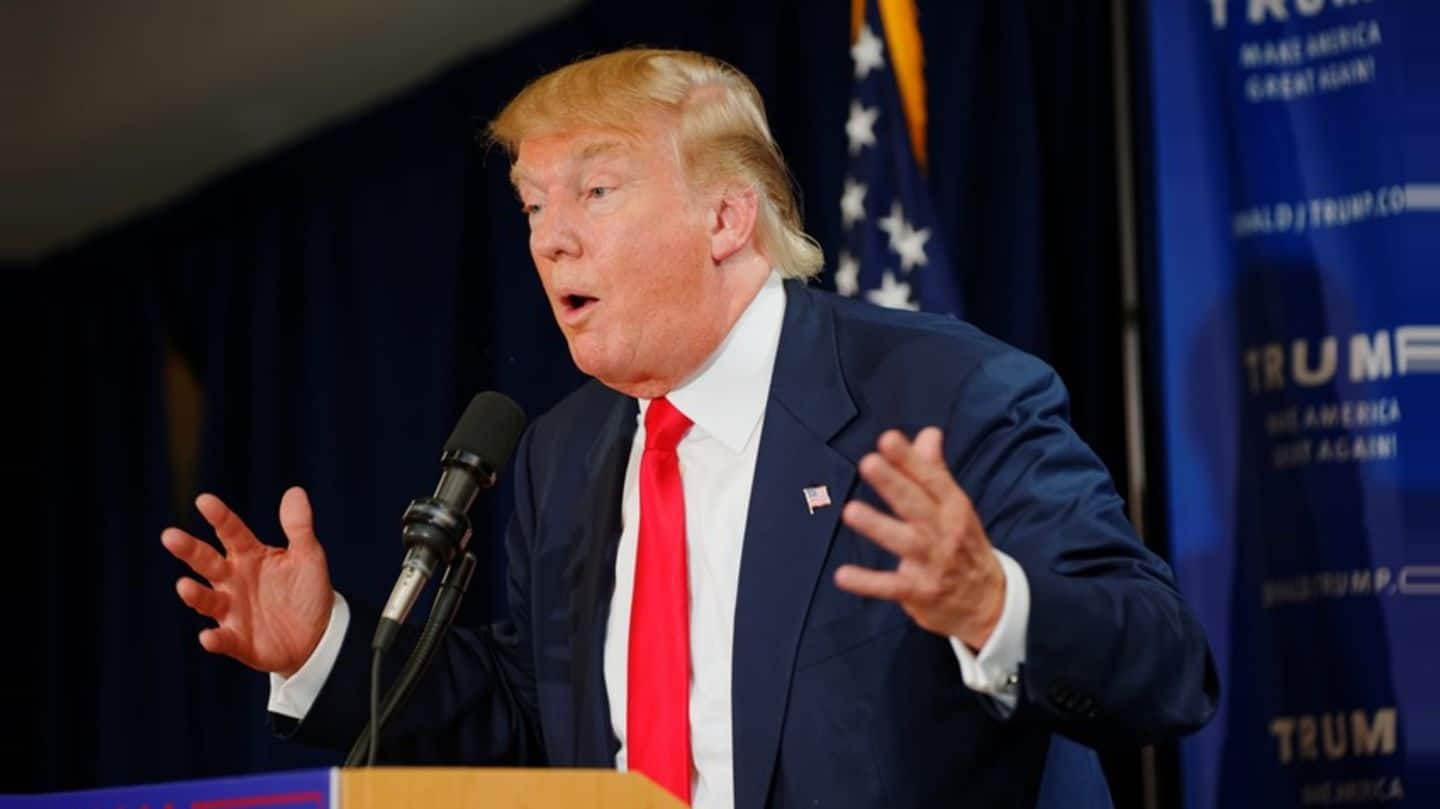 US President Donald Trump lost his cool on Twitter on Sunday morning, attacking the now ousted FBI director James Comey, calling him 'slippery' and the 'worst FBI director in history'. Trump's series of over-the-top angry tweets come ahead of Comey's media-tour for his book, 'A Higher Loyalty.' Scheduled for release on April 17, the memoir includes explosive details of what led to his sacking.
Apparently, Trump has a lot to resolve with Comey
In an interview to ABC, Comey said the decision to announce that FBI re-opened investigation on Hillary Clinton's emails, ahead of the Presidential elections was taken because he thought she'd win. Taking a jibe on this, Trump tweeted he took decisions thinking Hillary's win would get Comey a job. Questioning Comey's integrity, Trump said the memos on which he relies are self-serving and fake.
What Trump tweeted on Sunday morning
The big questions in Comey's badly reviewed book aren't answered like, how come he gave up Classified Information (jail), why did he lie to Congress (jail), why did the DNC refuse to give Server to the FBI (why didn't they TAKE it), why the phony memos, McCabe's $700,000 more?

— Donald J. Trump (@realDonaldTrump) April 15, 2018
Trump fired Comey in 2017, setting ball-rolling for further investigation
In 2017, Trump fired Comey leading to the appointment of Robert Mueller to oversee the Russia investigation. Mueller was brought on-board to investigate if Trump obstructed justice by firing Comey. The President sacked Comey over FBI's investigation on Clinton's e-mails. During his campaign, Trump quoted the investigation repeatedly and even said Clinton should be jailed for using personal email serving as Secretary of State.
After Trump's rant, Comey replies in a subtle way
My book is about ethical leadership draws on stories from my life lessons I learned from others. 3 presidents are in my book: 2 help illustrate the values at the heart of ethical leadership; 1 serves as a counterpoint. I hope folks read the whole thing and find it useful.

— James Comey (@Comey) April 15, 2018
Comey says Trump 'morally unfit' to be President
In his first big interview about the book, Comey said the President must embody and adhere to values at the heart of the country. "I don't think he's medically unfit to be President. I think he's morally unfit to be President," Comey told ABC. In his book, Comey compares Trump to mafia don and says his 'ego-driven' leadership is about 'personal loyalty'.