Pilot smoking inside cockpit led to US-Bangla plane crash: Report
Pilot smoking inside cockpit led to US-Bangla plane crash: Report
Written by
Shiladitya Ray
Jan 28, 2019, 10:53 am
2 min read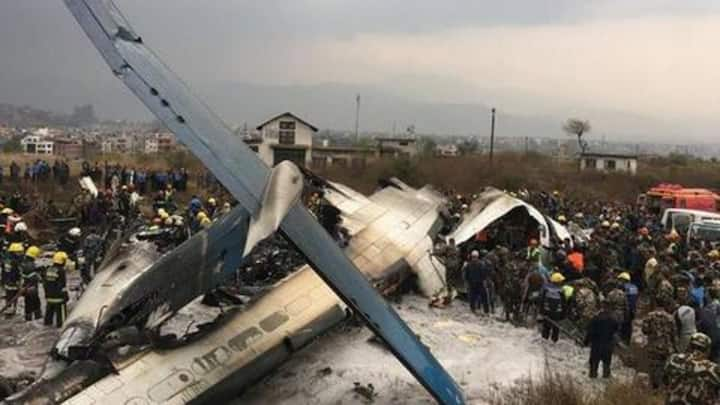 The US-Bangla Airline crash that took place in March last year and killed 51 people was the result of a smoking incident, investigations have revealed. Investigative authorities, on Sunday, confirmed that despite the airline having restrictions, the pilot in command (PIC) of the flight, a regular smoker, had smoked inside the flight leading to the accident. Here are the details.
The crash was the deadliest accident involving a Bangladeshi airline
To refresh your memory, US-Bangla Airline flight UBG-211, flying from Dhaka to Kathmandu, crashed on landing at the Kathmandu Airport on March 12 last year. Of the total 67 people aboard, 51 were killed in the accident and the aircraft was destroyed by impact forces and a post-crash fire. It was the deadliest aviation accident involving a Bangladeshi airline.
It's been confirmed that the pilot smoked inside the cockpit
Based on evidence obtained from the cockpit voice recorder (CVR) inside the flight, the Accident Investigation Commission probing the crash ascertained that the PIC had indeed smoked inside the flight. It was also confirmed that tobacco had been used, not any other banned substance. However, the commission stated that the airlines' operations department and other authorities might not have been aware of the violation.
The flight crew was also reported to be at fault
The commission also determined that the crash had been caused by disorientation and complete loss of situational awareness on part of the crew. Reportedly, the aircraft had failed to approach the runway in a proper touchdown attitude, and when the flight crew attempted a desperate, improvised landing, the aircraft crashed at the airport on touchdown.
There was also a communication gap between ATC and flight
CVR recordings further revealed that there had been some miscommunication between the air traffic controllers at the Kathmandu airport and the aircraft. Reportedly, there were some confusions regarding the intention of the flight crew and clearances for runways 02 and 20 at the Kathmandu airport. While landing clearance was given for runway 02, the aircraft attempted a landing on runway 20.