All you need to know about UK's new visa system
All you need to know about UK's new visa system
Written by
Siddhant Pandey
Feb 20, 2020, 12:15 am
3 min read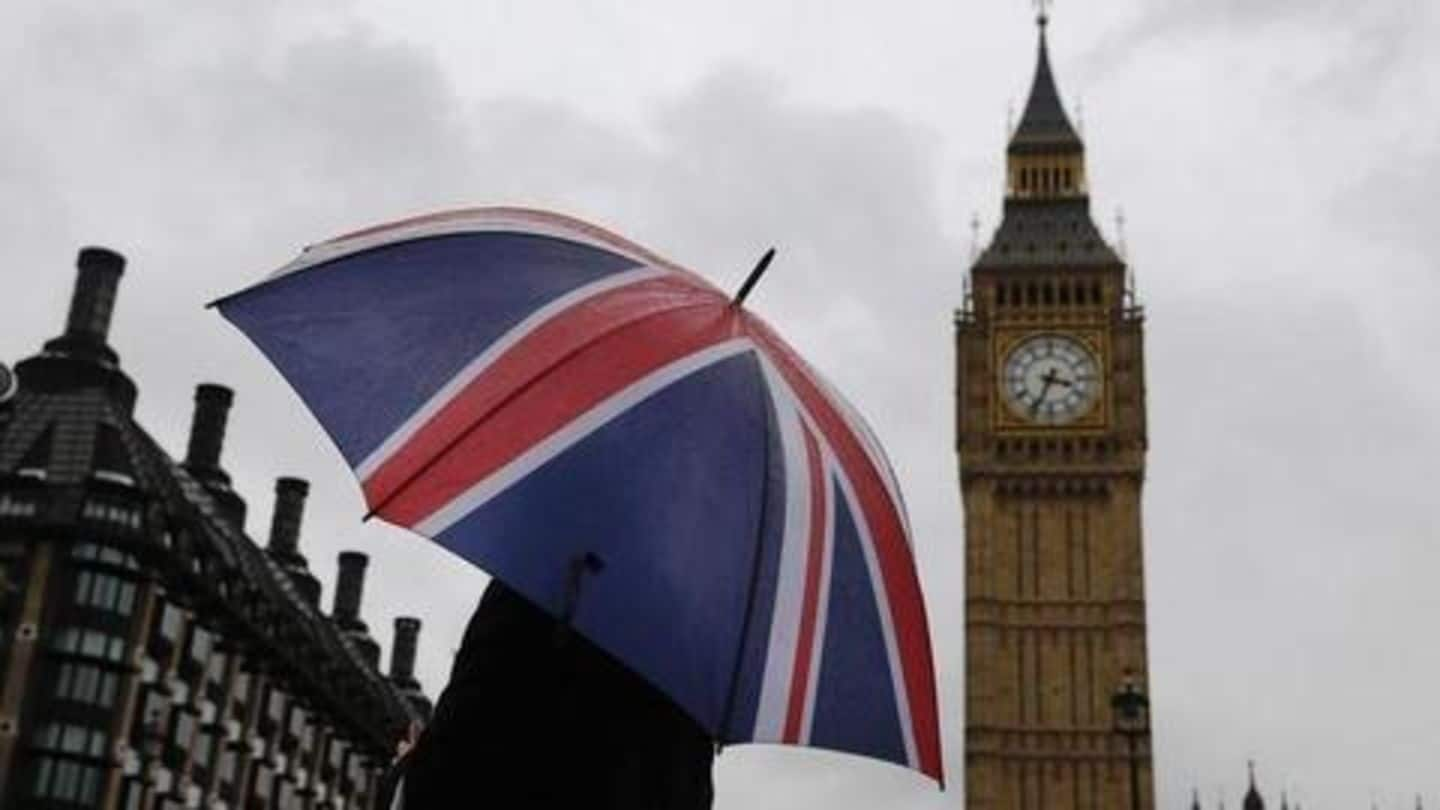 The United Kingdom has launched a new points-based visa system, impacting migrant workers and students. The new system will notably apply equally to migrants from the European Union as it would to those from non-EU countries, such as India. In the post-Brexit era, this will end free movement into the UK's borders from the EU. Here are some changes this new system brings forth.
What is the points-based visa system?
Under the new system, visa applicants will be given points on the basis of their suitability. Say, if a migrant speaks English (a mandatory requirement), they get 10 points, BBC reported. Similarly, having a job offer in the UK or having a job at an "appropriate skill level"—both mandatory requirements—each fetches 20 points. Migrants reportedly need 70 points to work in the UK.
UK plans to attract world's 'brightest and best'
With this new system, the UK hopes to tap into a skilled labor market. Home Secretary Priti Patel said, "We will attract the brightest and the best from around the globe, boosting the economy and our communities, and unleash this country's full potential." She said, with this system, the UK is "ending free movement" and "taking back control of our borders."
New visa system effective January 1 next year
This new system is a direct response to the 2016 referendum favoring Brexit—viewed as a call to end UK's reliance on cheap migrant labor and reduce migration levels. The points-based visa system is effective from January 1, 2021. The UK Home Office said, "It will give top priority to those with the highest skills and the greatest talents, including scientists, engineers, and academics."
What about low-skilled jobs?
Reportedly, there will be no specific route for low-skilled workers under the new system. This is in line with British Prime Minister Boris Johnson's manifesto commitment in the December 2019 General Elections. The UK government urged employers to "adapt and adjust" to the new system. The government said employers should instead focus on investing in staff retention, productivity, technology, and automation.
All is not bad for migrant workers
The minimum salary threshold has been lowered from £30,000 to £25,600. Those earning £20,480-25,600 could still apply for visas if they have jobs in "specific shortage occupations". An overall cap on skilled workers migrating to the UK will also be removed.
New system 'relaxed' for non-EU migrants; 'shocking' for EU migrants
BBC Home Affairs correspondent Danny Shaw said, "People wanting to come to the UK from outside the EU will find rules are being relaxed, such as scrapping the cap on skilled workers or the drop in minimum salary." Shaw added, "But for EU migrants who are used to moving freely between Britain and the continent, the new regime will be something of a shock."
Skilled scientists/researchers from EU may not even need job offers
A Global Talent Scheme will help highly-skilled EU scientists and researchers come to the UK without job offers. EU citizens living in the UK by December 31, 2020, can also apply to settle in the nation through the EU Settlement Scheme until June 2021. The Seasonal Workers Pilot will also be expanded for the 2020 harvest to address labor concerns in the agricultural sector.
What about students from other countries?
Student visa applicants will also have to face the UK's new points-based system from next year. Those who plan on studying in the UK will have to speak English, have an offer from an approved institution, and prove they can financially support themselves.