Brexit: Theresa May's deal rejected by lawmakers in historic fashion
Brexit: Theresa May's deal rejected by lawmakers in historic fashion
Written by
Shiladitya Ray
Jan 16, 2019, 09:11 am
2 min read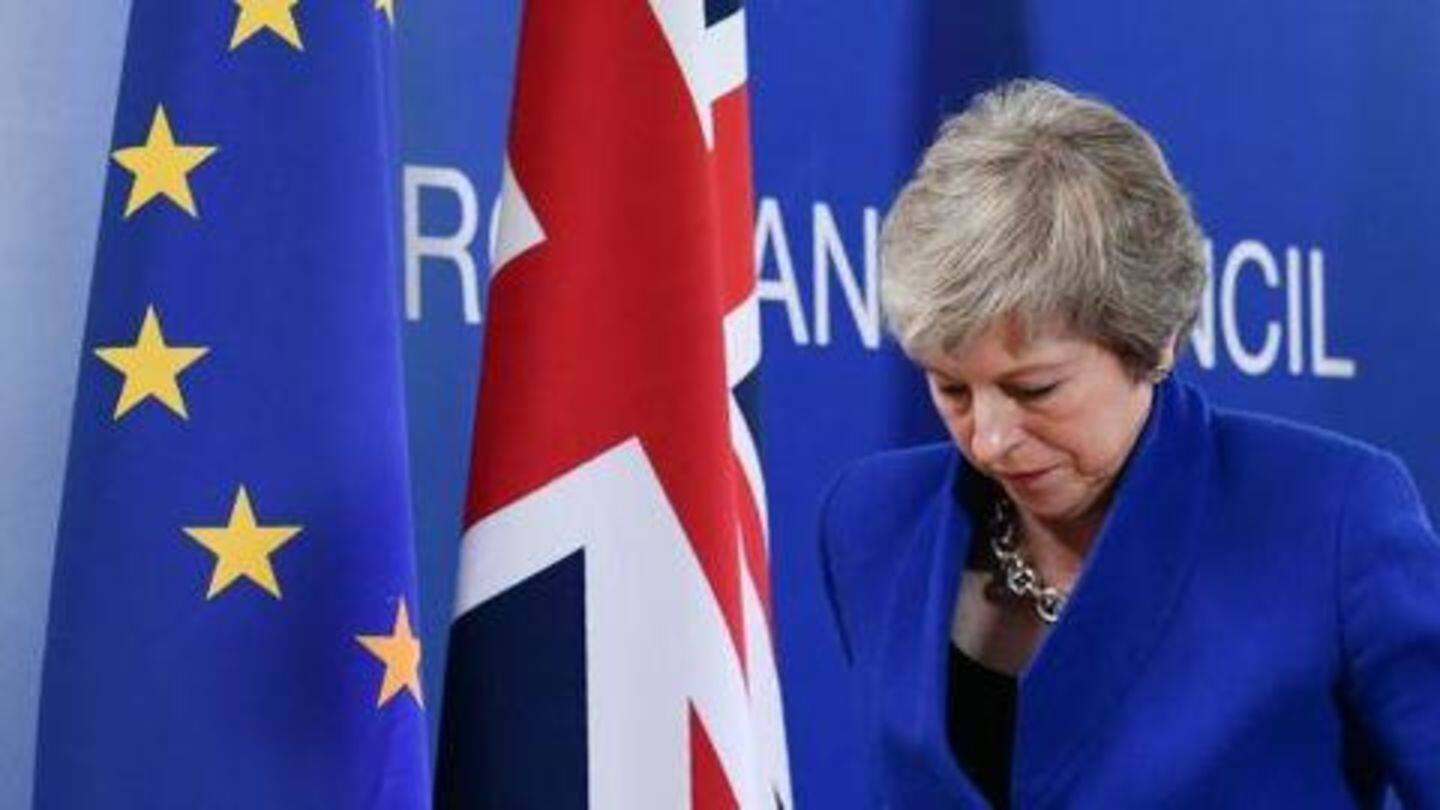 On Tuesday, lawmakers in the UK voted against the Brexit deal painstakingly negotiated by Prime Minister Theresa May and the European Union in astonishing fashion. When May's proposal went up for voting, many from her own party abandoned her as the House of Commons rejected the deal by a vote of 432 to 202. Now, May faces a no confidence vote. Here's more.
Heaviest defeat for a sitting government in modern history
In fact, the margin of defeat was so heavy that it became the largest defeat for a sitting government in Britain in the modern era. The last time such a defeat had taken place was in 1886 when Prime Minister William Gladstone supported Irish home rule - a move which saw the Liberal Party split into two.
There could be general elections if May loses again
Given the manner in which her proposal was rejected, May said that it was only right to test whether her government still had legislators' support to carry on. Opposition leader Jeremy Corbyn was quick to oblige, and a vote of no confidence is now slated to take place at 1900hrs GMT on Wednesday. If May loses, there could be a general election.
May unlikely to lose, unless of course there are defectors
That said, May is unlikely to lose the no confidence vote unless her own party members defect and vote against her. Meanwhile, the Parliament has given the May government time till Monday to come up with a new proposal. As of now, it is unclear what alternative May could offer, but having a Brexit deal is imperative for both sides.
UK leaves the EU in 73 days
As it stands, the UK is slated to exit the EU on March 29. With just 73 days to go, the UK has to get a Brexit deal passed. If it fails to get a deal passed, it will have to opt for a no deal exit - a move that could have harsh economic and humanitarian consequences for both the UK and EU.