Ukraine refuses to surrender Mariupol, Russia warns of 'humanitarian catastrophe'
Ukraine refuses to surrender Mariupol, Russia warns of 'humanitarian catastrophe'
Written by
Abhishek Sharma
Mar 21, 2022, 11:09 am
3 min read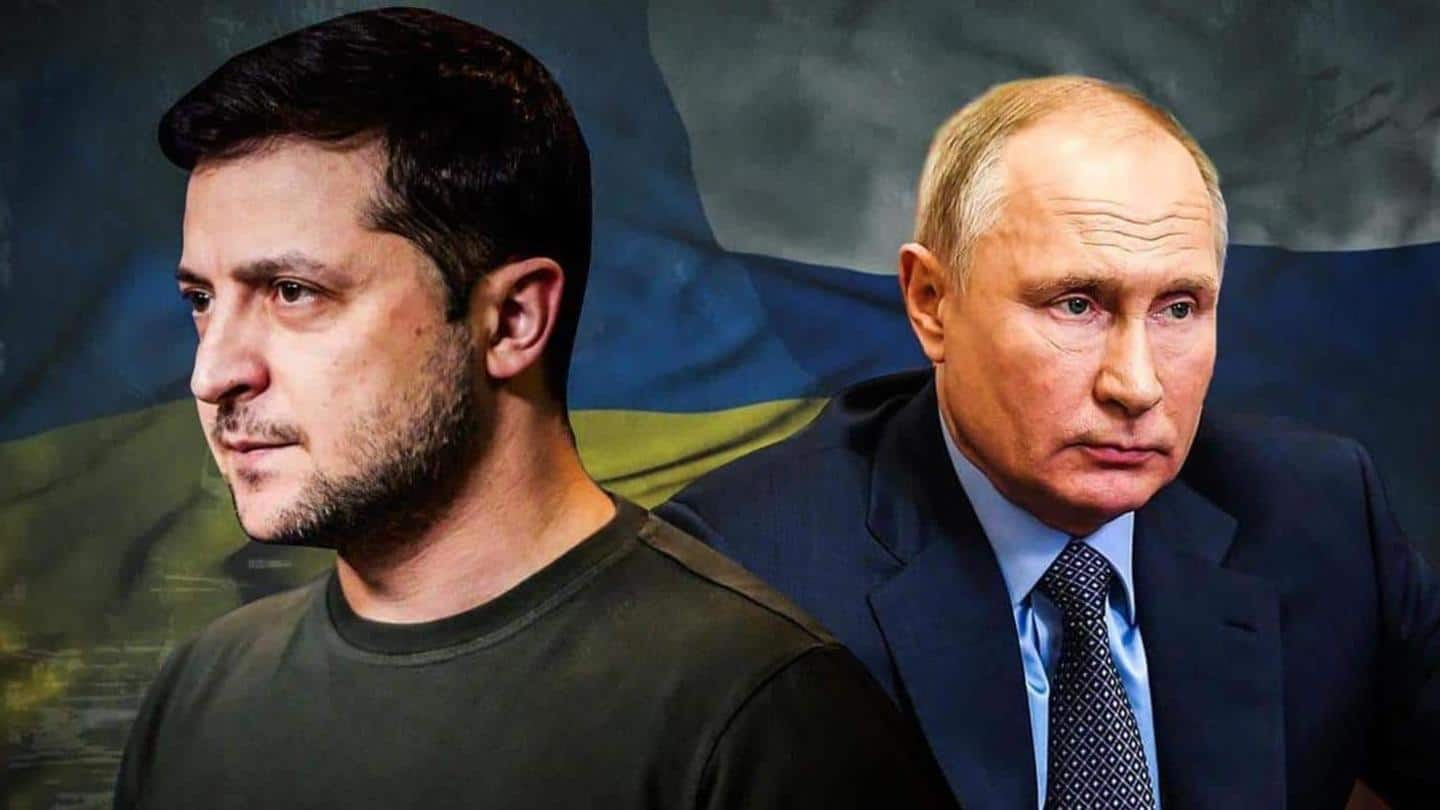 Ukraine on Monday rejected Russia's ultimatum to surrender the port city of Mariupol, which has been besieged by Russian troops. Colonel-General Mikhail Mizintsev, the Director of the Russian National Center for Defense Management, had asked Kyiv to lay down arms by 5:00 am Moscow time on Monday. Responding to this, Ukraine's Deputy Prime Minister Iryna Vereshchuk said there can be "no question" of surrender.
Why does this story matter?
Mariupol is a major Ukrainian port on the Sea of Azov. By conquering the city, Russia will have secured a land corridor to annexed Crimea, which it has long desired.
The port city has witnessed some of the heaviest bombardments since Russia's invasion of Ukraine on February 24.
Thousands of civilians are stuck in Mariupol with little food, water, and power.
'Terrible humanitarian catastrophe' unfolding: Russia
"There can be no question of any surrender, laying down of arms. We have already informed the Russian side about this," Vereshchuk was quoted by Ukrainian news portal Ukrainska Pravda as saying. Earlier, Russia had said that a "terrible humanitarian catastrophe" was unfolding. It added that those who surrendered were guaranteed safe passage out of the city through the humanitarian corridors.
Meanwhile, Mikhail Razvozhayev, the governor of Sevastopol, claimed on Sunday that a senior naval commander in Russia's Black Sea Fleet has been killed in Mariupol. Post-Captain Andrei Paliy, deputy commander of the fleet, died during fighting in Mariupol, the governor informed via Telegram.
'Final solution to the Ukraine question'
On Monday, addressing Israel's Parliament on the Russian invasion, Ukrainian President Volodymyr Zelenskyy compared the current state of Ukrainians to the genocide of Jews in World War II. Zelenskyy stated that plans of a "final solution to the Ukraine question" are underway in Russia. Notably, the "final solution" refers to the Nazi plan for the genocide of Jews during World War II.
Time for Israel to firmly back Ukraine: Zelenskyy
Zelenskyy further asked Israel to abandon its neutrality following Russia's assault, saying it was time for the Jewish state to firmly back Ukraine. "Ukraine made the choice to save Jews 80 years ago. Now it's time for Israel to make its choice," he said.
Joe Biden to visit Poland this week
US President Joe Biden is scheduled to visit Poland this week during his upcoming trip to Europe to discuss global efforts to support Ukraine. Biden will leave for Brussels from Washington on Wednesday to participate in a NATO summit and join a European Council meeting later. Significantly, Poland shares a border with Ukraine and has been flooded with refugees from the war-hit country.
What is the current situation in Ukraine?
The situation in Ukraine has worsened as Russian continued its offensive against the country for the 26th day. At least four people were killed after Russian shelling hit residential houses and a shopping district in Kyiv's Podil district on Sunday. Thousands of people have been killed in Ukraine while the Russian invasion displaced over 10 million, including 3.5 million who have fled the country.