Russian forces creating 'complete disaster' outside Kyiv: Ukrainian President Zelenskyy
Russian forces creating 'complete disaster' outside Kyiv: Ukrainian President Zelenskyy
Written by
Abhishek Sharma
Apr 02, 2022, 11:05 am
2 min read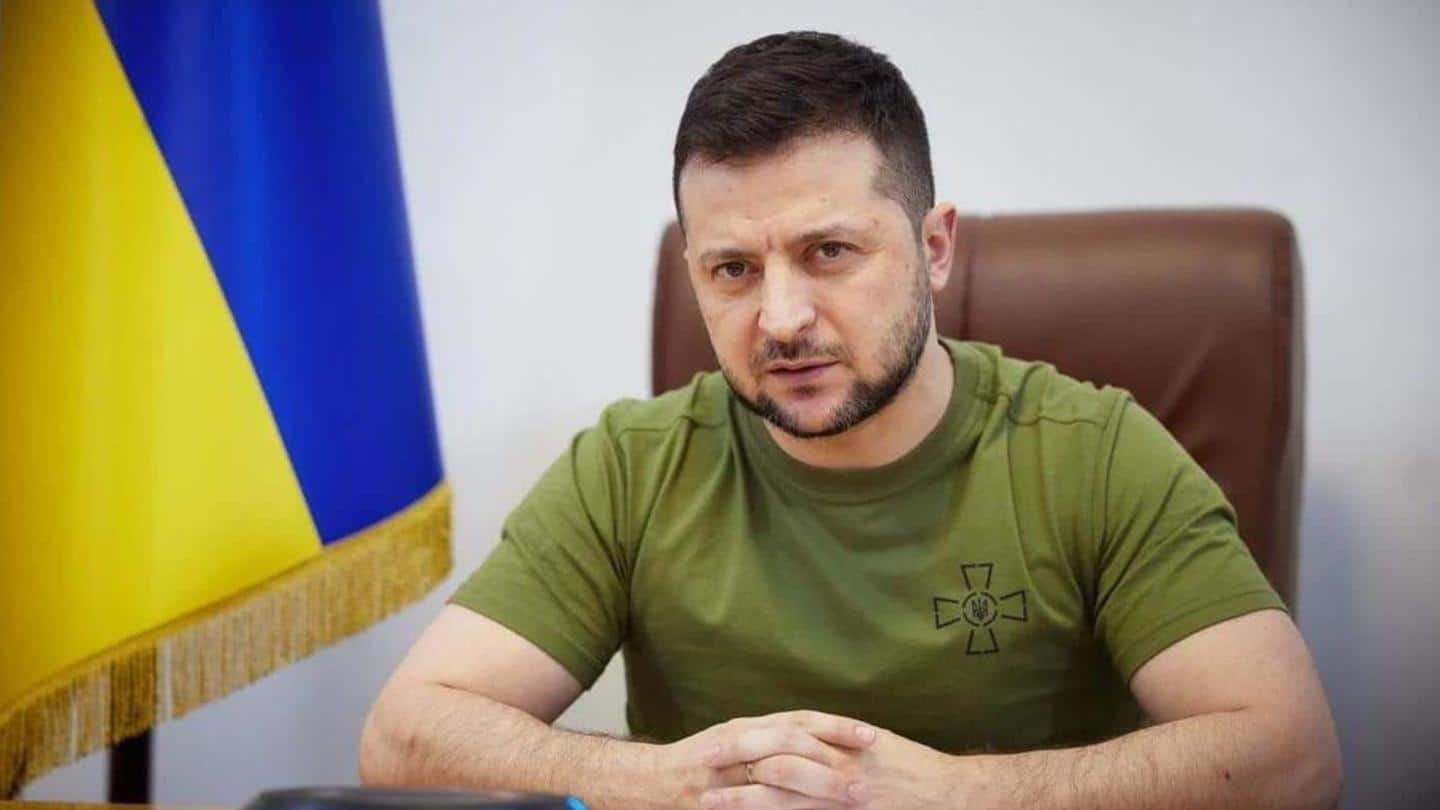 President Volodymyr Zelenskyy on Saturday told Ukrainians that the Russian forces were creating 'a complete disaster' outside the capital Kyiv by leaving mines across the 'whole territory'. In a video address, Zelenskyy said that Moscow's pull-back from the northern areas of the country was 'slow but noticeable'. He added that Russian troops were withdrawing after battles or of their own volition.
Why does this story matter?
Russia continues to launch attacks on Kyiv even after promising to withdraw troops from the city.
The promise came in during the peace talks between the two sides in Turkey earlier this week.
Despite several rounds of talks, both sides are still not ready to back down.
Notably, the war between Ukraine and Russia entered the 38th day on Saturday.
'Russia preparing for new powerful blows in eastern Ukraine'
"We are moving forward, moving carefully," Zelenskyy said during the address, adding that buildings, vehicles, and even bodies were a risk for mines. He also informed that the situation was extremely difficult as Russia is 'preparing for new powerful blows' in the eastern parts of the country. The President further said that Ukraine was preparing an 'active' defense against Russian forces.
Russia accuses Ukraine of attacking oil depot in its territory
Meanwhile, Russia has accused Ukraine of carrying out an airstrike at an oil depot in the city of Belgorod, located close to the Ukrainian border, on Friday. Vyacheslav Gladkov, the governor of Belgorod, said an explosion at the depot was the result of "an airstrike from two helicopters of the armed forces of Ukraine." However, Ukraine has rejected Russia's accusation.
When did the attack happen?
According to the Russian defence ministry, two Ukrainian helicopters struck the depot in Belgorod, around 35 kilometers from the border with Ukraine, after entering the country at an extremely low altitude at around 5 am Moscow time on Friday.
Humanitarian crisis in Mariupol
The humanitarian crisis in the besieged port city of Mariupol has deepened as Russian troops blocked evacuation efforts for the second consecutive day on Saturday. On the other hand, some of the residents who managed to flee the city to Russian-occupied Berdiansk earlier arrived in Zaporizhzhia, a city located around 200 kilometers northwest of Mariupol, on Friday through buses.