US: One dead as monstrous Hurricane Michael tears into Florida
US: One dead as monstrous Hurricane Michael tears into Florida
Oct 11, 2018, 03:21 pm
4 min read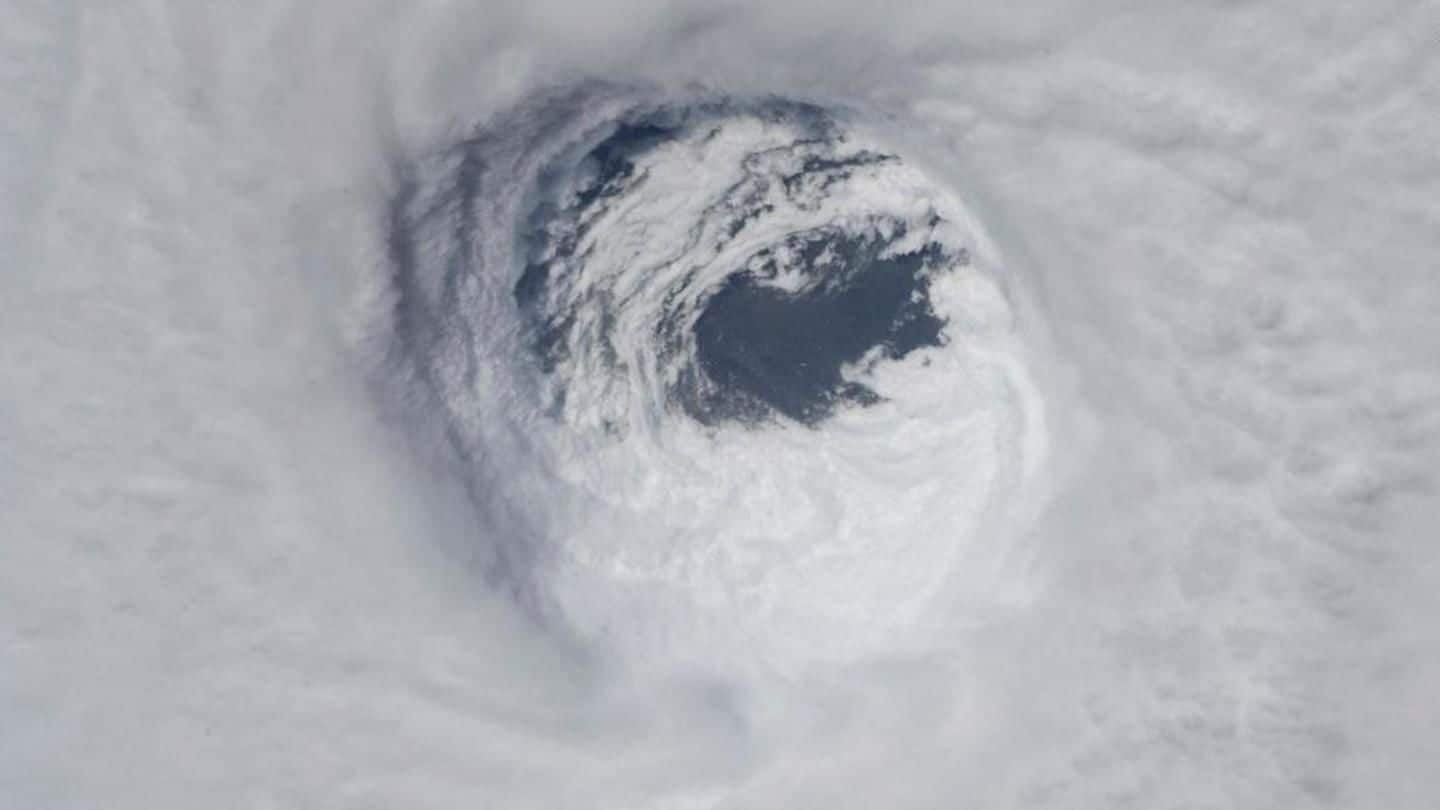 Hurricane Michael claimed its first life after roaring ashore in Florida, flooding homes and streets and toppling trees and power lines in the Gulf of Mexico beachfront area where it made landfall as a raging Category 4 storm. Officials said Michael, packing winds of 155 miles/hour, was the most powerful storm to hit the State's Northern Panhandle area in more than a century.
Videos show devastation scenes with houses floating on flooded streets
Michael had weakened to Category 1, with maximum winds of 90mph as of 8:00pm Eastern Time (local time), but it still left as an extremely dangerous storm. Pictures and video from Mexico Beach, a community of about 1,000 people where Michael made landfall around 1:00pm Eastern Time, showed devastation scenes, with houses floating in flooded streets, some ripped from their foundations and missing roofs.
Michael, most intense hurricane to strike Florida Panhandle since 1851
Briefing US President Donald Trump at White House, Federal Emergency Management Agency (FEMA) Chief Brock Long said Michael was the most intense hurricane to strike Florida Panhandle since 1851. "Water will come miles inshore and could easily rise over the roofs of houses," Long said.
'I just want to wish them all the best. Godspeed'
At a rally in Pennsylvania yesterday night, Trump offered his "thoughts and prayers" to the victims and said he would be visiting Florida soon. "I just want to wish them all the best. Godspeed," Trump said. Hundreds of thousands of people were ordered to evacuate their homes and the Governor told residents who had not done so to "hunker down and be careful."
Situation dangerous even for emergency personnel: PIO
Ken Graham, Director of the Miami-based National Hurricane Center, said Michael is "unfortunately, a historical and incredibly dangerous and life-threatening situation." Olivia Smith, Public Information Officer (PIO) for the Gadsden County Board of County Commissioners, said the situation was dangerous even for emergency personnel. "We have been very cautious with sending our first responders out right now," the PIO said.
Smith said there was "one hurricane-related fatality," adding that the incident was "debris-related. There was a tree involved." However, she could not provide details of the victim. The death, in an area West of Florida Capital Tallahassee, was the first confirmed since Michael made landfall.
Hurricane Michael started as tropical storm, transgressed to Category 4
General Terrence O'Shaughnessy, Commander of North American Aerospace Defense Command, said, "It (Hurricane Michael) really started as a tropical storm, and then it went to Category 1, then it was Category 2 and before you know it, it was Category 4," O'Shaughnessy said. "Where that becomes a factor is with the evacuation of some of the local populations," he said.
Leaving Panhandle behind, the storm moved towards Albany, Georgia
Several hours after the hurricane made landfall, the eye of the storm had moved out of the Panhandle and was just west of Albany, Georgia, the NHC said. "Michael should weaken as it crosses the Southeastern United States through Thursday," the NHC said.
Florida buildings weren't built to withstand storm above Category 3
Long, the Head of FEMA, said many Florida buildings were not built to withstand a storm above the strength of a Category 3 hurricane on the five-level Saffir-Simpson Hurricane Wind Scale. An estimated 375,000 people in more than 20 counties were ordered to evacuate. "Do not risk your life, leave NOW if you're told to do so," National Weather Service office in Tallahassee.
Trump freed up federal funds for relief operations in Florida
Trump issued an emergency declaration for Florida, freeing up federal funds for relief operations and providing the assistance of FEMA, which has more than 3,000 people on the ground. Last year saw a string of catastrophic storms batter the Western Atlantic, including Irma, Maria, and Harvey, which caused a record-equaling $125 billion in damage when it flooded the Houston metropolitan area.