US agrees to sell India Predator-drones, but New Delhi hesitant
US agrees to sell India Predator-drones, but New Delhi hesitant
May 01, 2018, 10:46 am
2 min read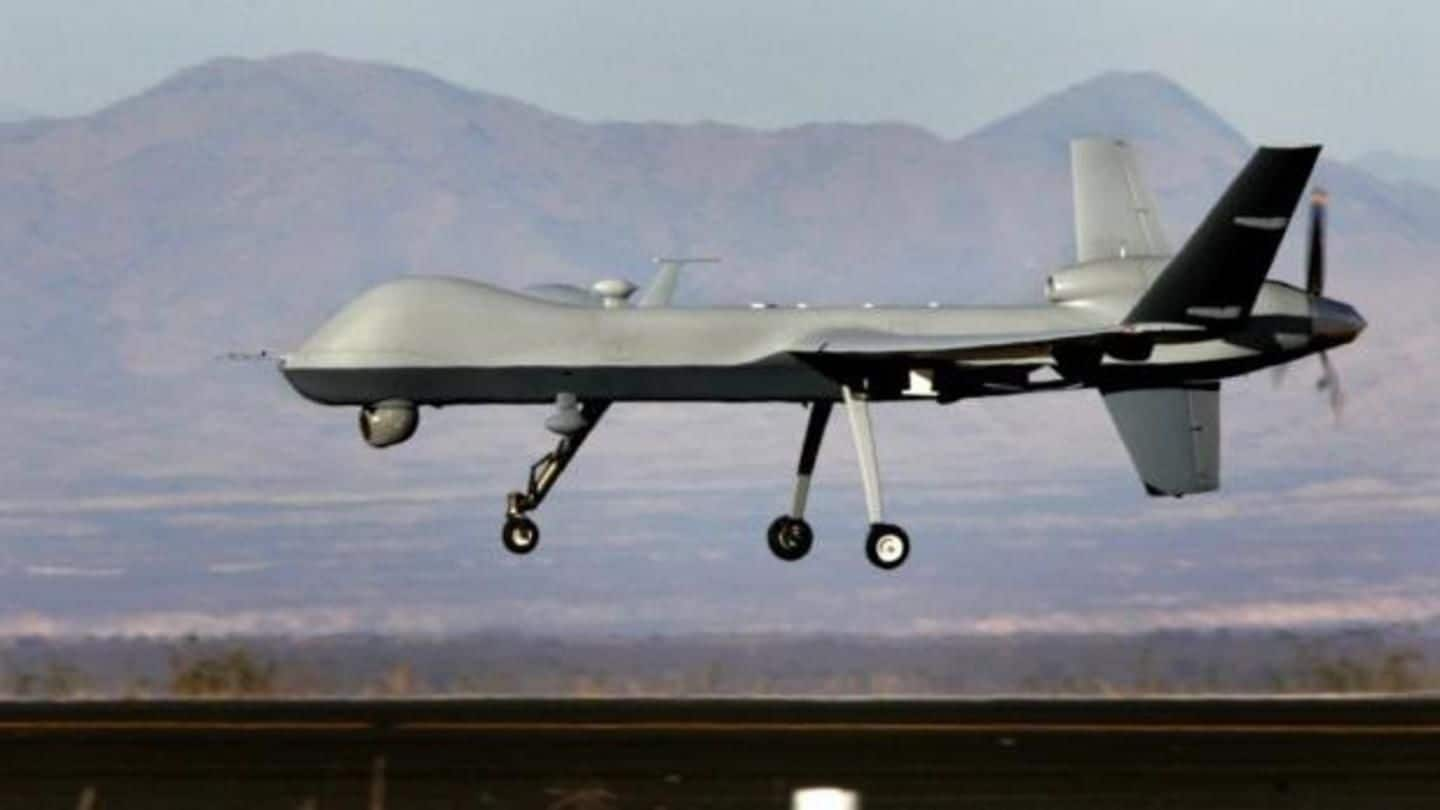 Days after the Donald Trump administration agreed to ease the US' weapons sale procedure, it has said it will supply Predator-B drones to India, the world's largest weapons buyer, so it can locate and shoot targets across seas and land borders. But there are some concerns too. It's up to India to decide the path forward, based on its needs, budget and other factors.
What's wrong with the 22 Guardian drones approved last year?
Last June, Washington had cleared the sale of 22 Guardian naval surveillance drones to New Delhi. But their functionality was limited. "Even if they identify a hostile target over (sea), they'll have to request for Boeing P- 8I Neptune (aircraft) to destroy the target," an official explained. Considering the costs involved, an armed drone operating over both land and air was more worthwhile.
What's the Predator-B got over the Guardian?
The Predator-B, developed by General Atomics Aeronautical Systems, is a long-endurance high-altitude surveillance UAV, which can be operated remotely. It has both land and naval versions, and can be armed with air-to-land missiles, laser-guided bombs and anti-ship missiles. They can enhance India's 'stand-off capabilities' - the ability to launch attacks without fearing the target's defensive capabilities. India is already using Israeli Harop "killer" drones.
So what's stopping India from acquiring the drones?
India is apprehensive about whether US will hold control over security keys of the weaponized drones, which would allow it to manipulate them. However, US defense makers have asserted they'll be transferred to India. New Delhi might also want Washington to build the drones in India in partnership with local firms, but the US has found similar conditions objectionable in deals with China.
Matter to be discussed during upcoming visit
The matter came up during NSA Ajit Doval and Foreign Secretary Vijay Gokhale's US visit last month, officials said. To move forward, India will need to sign the Communications Compatibility and Security Agreement (COMCASA) and Basic Exchange and Cooperation Agreement (BECA). A team from the Office of Secretary of Defense (OSD) is visiting the capital on May 3-4 to discuss the agreements.