US: Thousands attend spectacular Dussehra-Diwali festival event in Houston
Last updated on
Oct 24, 2018, 09:01 pm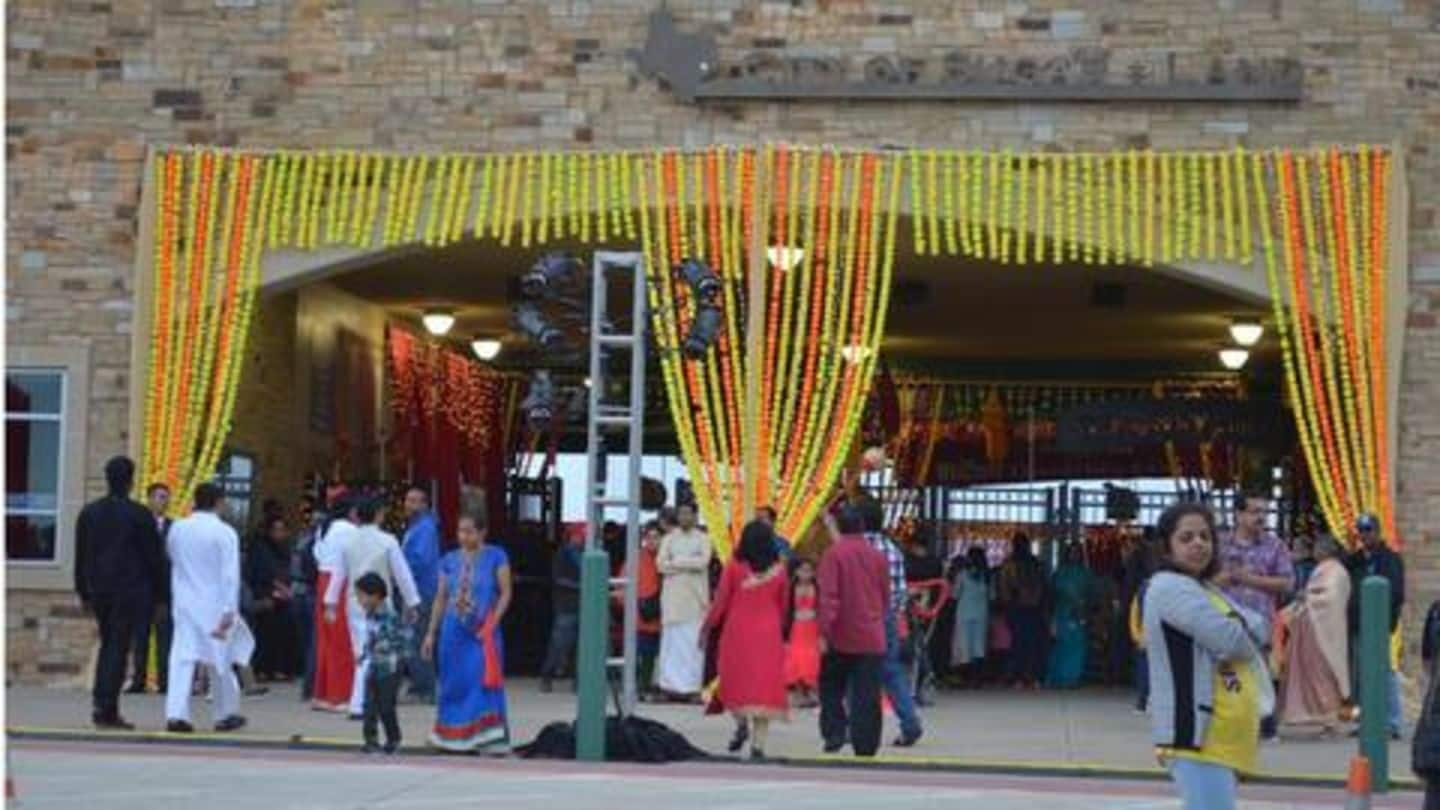 Thousands of Indian-Americans gathered for a spectacular annual Dussehra-Diwali festival event in Houston, US. The event, a regular feature in Houston for the last seven years, was held at the sprawling Skeeters Stadium on Saturday and also saw the participation of Texas Governor Greg Abbott. This was the first time any high ranking public official joined the Indian-American community to celebrate an Indian festival.
Stadium decorated with a million multi-colored lights, large Ganesha figure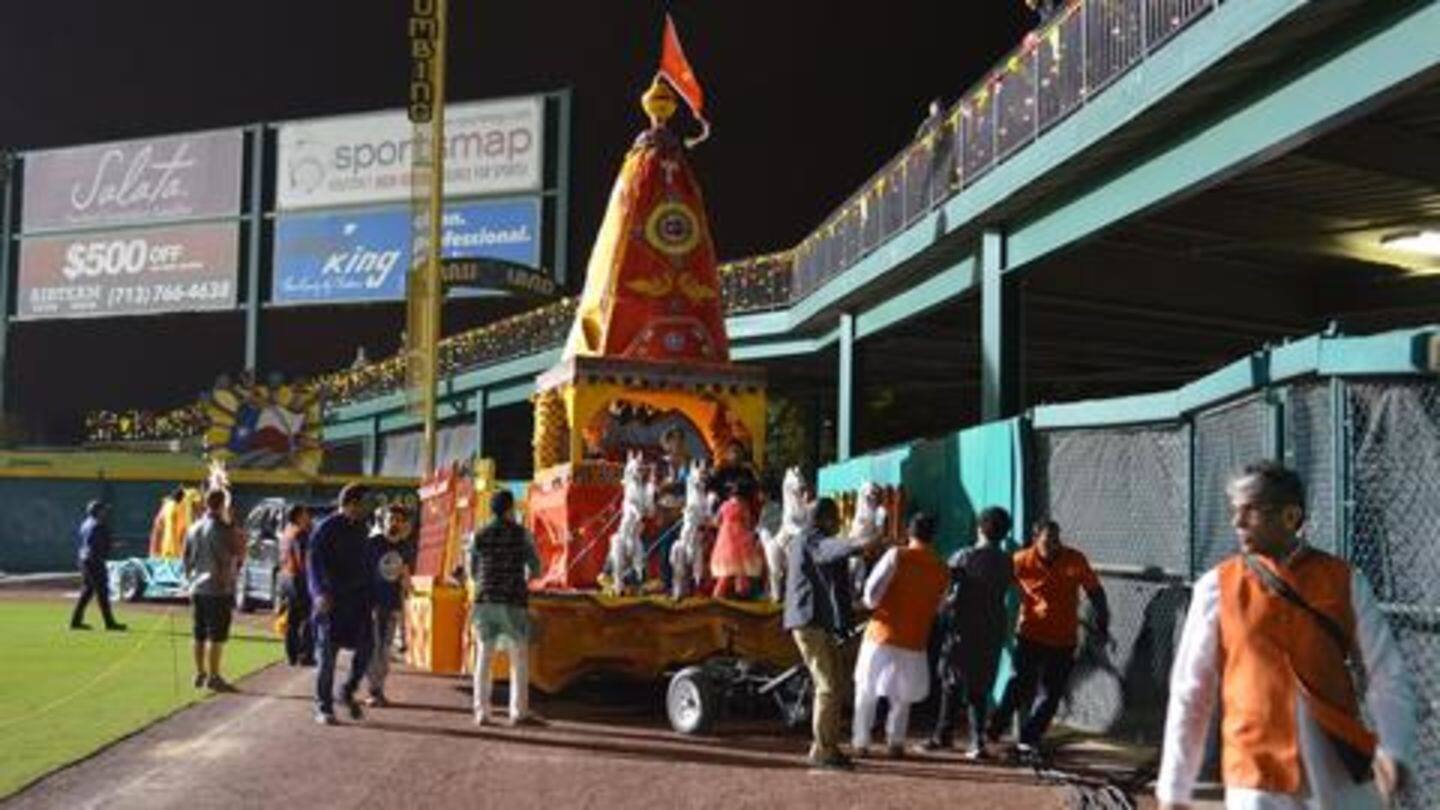 Representatives of the consulates of India, Indonesia, Brazil, and Mexico also joined the celebrations. The Dussehra-Diwali festival event was organized by the Shri Sita Ram Foundation, a non-profit engaged in promoting Vedic culture - the ancient culture and heritage of India. The entire stadium was decorated with a million multi-colored lights and floral garlands while a large figure of Ganesha adorned the entrance.
Event had a bazaar, food court with Indian street food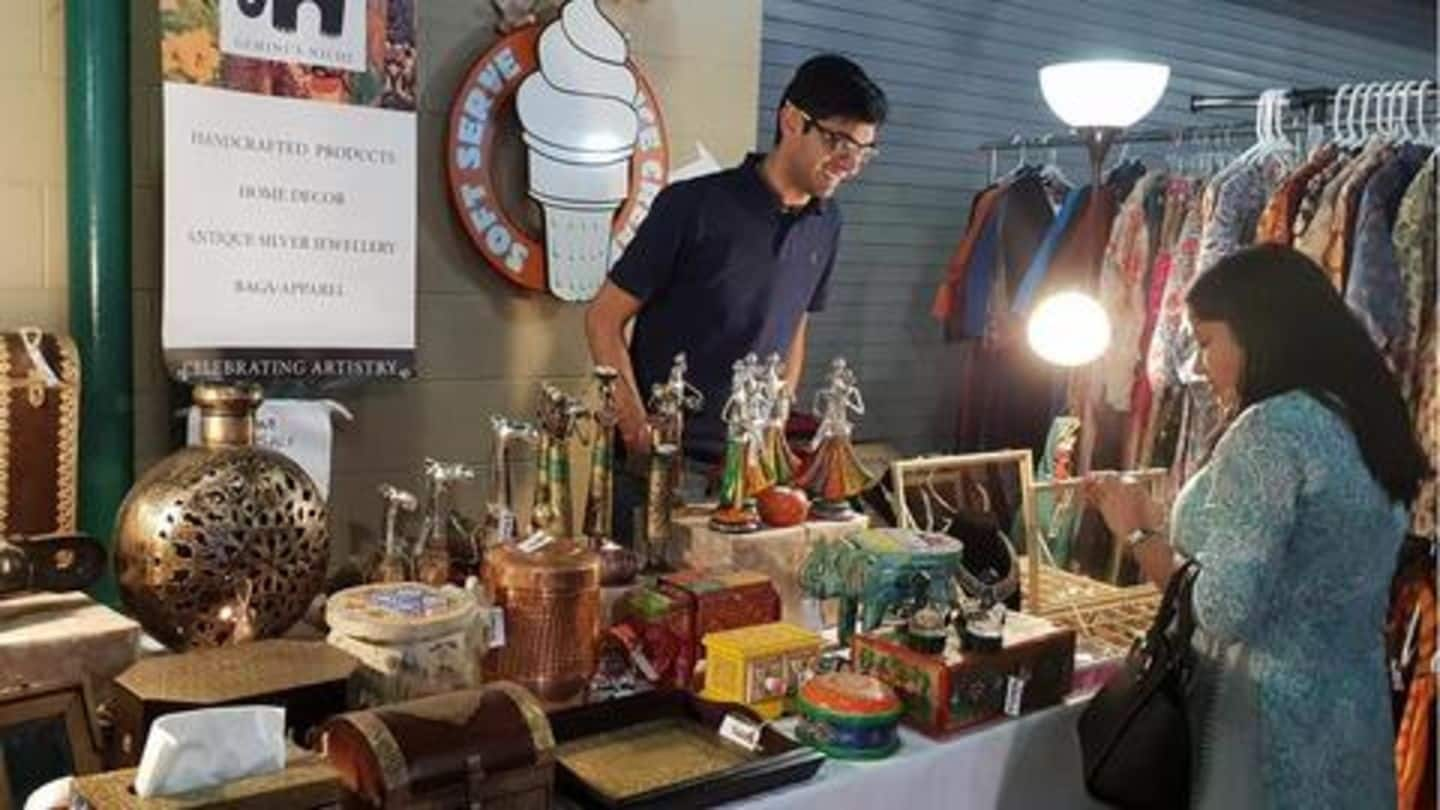 The event featured a "Mini-India Bazaar" with beautifully decorated red satin-draped shops glittering with lights adorning the entire concourse, selling traditional jewelry, clothing and a food-court offering Indian street food. Congressman Pete Olson was the parade marshal for the Dussehra Parade, the highlight of the evening. Priests from different temples in Houston together performed the 'Maha Aarti' - final prayers to conclude the event.