US: Gauri Lankesh, Sudip Dutta Bhuamik added to Journalists Memorial
US: Gauri Lankesh, Sudip Dutta Bhuamik added to Journalists Memorial
Jun 05, 2018, 11:22 am
2 min read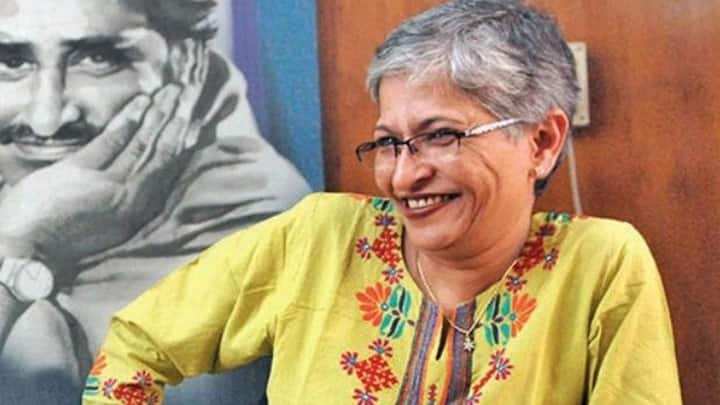 Two Indian journalists Gauri Lankesh and Sudip Dutta Bhaumik were among the 18 fallen members of the media added to the Journalists Memorial by Newseum at a ceremony in Washington. Eight among them are women journalists added to the memorial. While Lankesh was known for her outspoken articles against caste system and Hindu fundamentalism, Bhaumik exposed a number of financial irregularities. Here's more.
Every year, the Newseum, a museum in Washington dedicated to the understanding of the importance of a free press, selects a representative group of journalists whose names are added to the memorial and whose deaths illustrate the dangers faced by journalists around the world.
What did the Newseum say about Lankesh?
Newseum said, "An activist and editor of her own weekly magazine, Gauri Lankesh Patrike, Lankesh frequently criticized Prime Minister Narendra Modi and his Hindu nationalist agenda." Lankesh was steps away from her front door of her house on September 5, 2017, when a gunman on a motorcycle pulled up and fired, hitting her in chest and abdomen, it said, adding that she died instantly.
What did Newseum say about Bhaumik?
Newseum said, "Bhaumik's only crime was... he had exposed a number of financial irregularities and corruption cases in which Tapan Debbarma (head of local paramilitary force) was involved." "On November 21, 2017, Bhaumik was asked to meet with Debbarma. Bhaumik had published an article about 'corruption' within the force. Debbarma ordered his bodyguard to shoot Bhaumik, who was killed at the scene," it said.
Yameen Rasheed from The Daily Panic added to memorial
Yameen Rasheed from The Daily Panic in the Maldives is another South Asian journalist added to the journalist's memorial. "All the journalists recognized on this memorial this year faced unprecedented dangers as they worked to report the news, often in countries where press freedom is imperiled or nonexistent," said Cathy Trost, the Executive Director of the Freedom Forum Institute.
Newseum bears the name of 2,323 reporters, editors, photographers, broadcasters
Newseum, the soaring, two-story glass memorial bears the names of 2,323 reporters, editors, photographers, and broadcasters who lost their lives in the line-of-duty. The names include more than 80 Indian journalists. The gallery also features photographs of hundreds of journalists whose names are etched on the memorial's glass panels, as well as kiosks, where information on every journalist on the memorial can be accessed.