UN chief raises concern over Morsi's sentence
UN chief raises concern over Morsi's sentence
Written by
Sripriya Yegneswaran
May 23, 2015, 12:26 pm
2 min read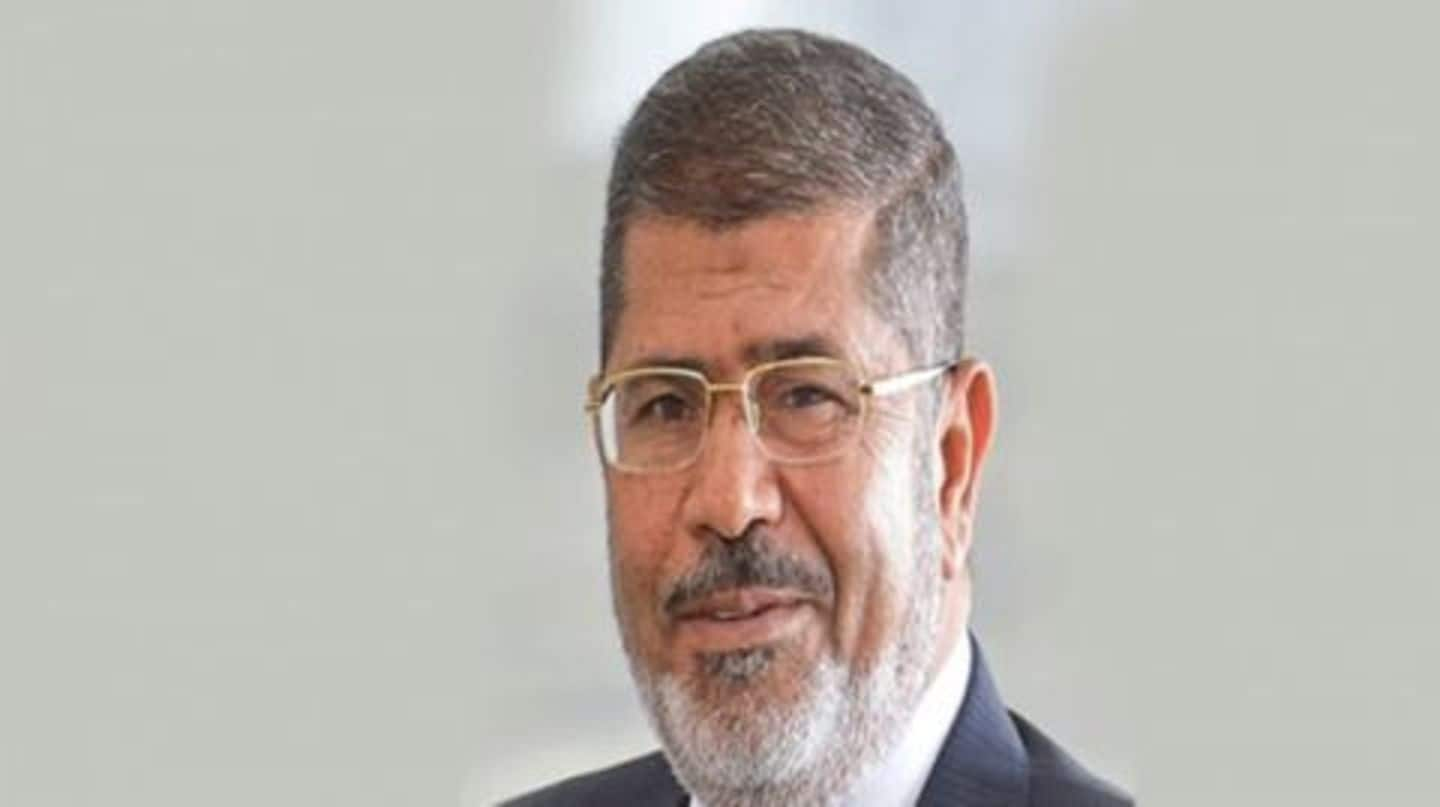 The UN secretary-general Ban Ki-Moon verbalized his concern for the ousted president Mohamed Morsi, after an Egyptian court doled out a death sentence to him. 100 other defendants were given death penalty for their stint in a mass jailbreak in 2011. By raising concern, the UN chief promulgated United Nation's position against capital punishment.
Wadi el-Natrun prison break
The Wadi el-Natrun complex was used to imprison political prisoners under Hosni Mubarak's reign. After the 2011 Egyptian Revolution, many prominent members of the Muslim Brotherhood were imprisoned there. On 30 Jan 2011, some prisoners escaped; the blame for the jail-break was levied upon Hamas & Hezbollah. Among the most notable who escaped were Mohamed Morsi and Saad El-Katatni.
In June 2012, Mohamed Morsi became the first civilian to hold the president's office in Egypt and also the first Islamist to hold the job.
Morsi's brief term at being the President
Morsi became the president after overthrowing Hosni Mubarak on 30 June 2012. He was the first democratically elected President of Egypt. In his 12 month tenure, many Egyptians blamed him for trying to establish political power rather than focusing on tackling economic and social problems. Three days after completing a year in office, he was overthrown by Abdul Fattah al-Sisi.
What is he convicted for?
After the coup, Morsi was held by the military for a few months before prosecutors began filing charges against them. Morsi and 14 other senior Muslim Brotherhood figures were put to trial in November 2013. He was charged of inciting their supporters to murder a journalist and opposition protesters. He was also charged for ordering the torture and unlawful detention of others in 2012.
Morsi convicted for 20 years
Morsi was convicted along with 12 other suspects including Mohamed Beltagy - a former MP, for imprisonment and harassment of protesters and instigating violence. All defendants were acquitted of murder charges. Morsi and the ones convicted were adjudged with a 20-year sentence. Apart from this, Morsi is yet to face separate trials for prison break, terrorism and espionage
A court in Egypt sentenced the ex- Egyptian president Morsi to death. This was for his role in the Wadi el-Natrun prison break during the 2011 revolution. This, however is not the final decision, which will come later on 2 June 2015. Islamists have warned the courts of a backlash on the death sentence of Morsi.