WikiLeaks founder sentenced to 50-weeks jail for skipping bail
WikiLeaks founder sentenced to 50-weeks jail for skipping bail
Written by
Shubham Sharma
May 01, 2019, 08:21 pm
2 min read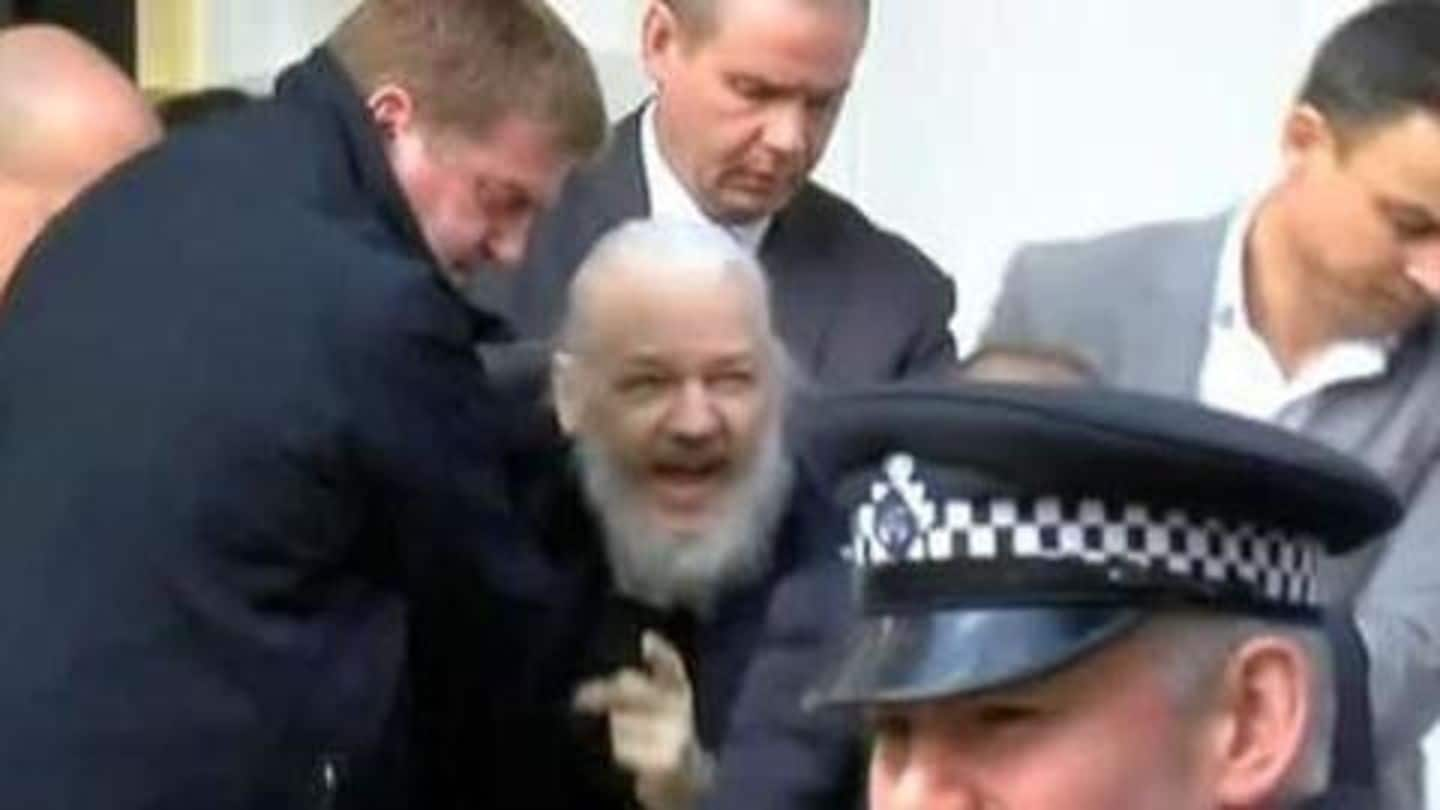 In a major development, Julian Assange, the founder of WikiLeaks, has been sentenced to 50 weeks in the UK prison for breaching bail conditions. Arrested on April 11, Assange had ignored a British court order seven years ago and taken refuge in Ecuador. He took the asylum to avoid facing charges of rape and sexual assault. Here are the details.
Assange jumped bail when he took refuge in 2012
In 2012, Assange was accused of rape and sexual assault. But then, in a bid to avoid extradition to Sweden, where the investigation was carried out, he took refuge in Ecuador's London Embassy. In doing so, he jumped the conditions of his bail and was found guilty of ignoring the Bail Act by the Southwark Crown Court in London on Wednesday.
Assange denied allegations against himself
On his part, Assange denied the allegations in court and defended his decision to take asylum. According to BBC, he apologized to those who consider he disrespected them and added, "I did what I thought at the time was the best or perhaps the only thing that I could have done." Assange also faces conspiracy charges for leaking US government secrets, classified military documents.
In 2010, he was accused of rape and molestation
Assange had been embroiled in multiple controversies, but in 2010 he was arrested in the UK over allegations of raping one woman in Sweden and coercing another in Stockholm. He was granted bail in December 2010. But then, two years later, a UK court ruled that he should be extradited to Sweden. This was when he breached the bail terms and took asylum.
Rape, sexual Assault charges have lapsed now
To note, the Swedish rape and sexual assault investigation against Assange has lapsed now. However, a lawyer for one of the two alleged victims has told CNBC that the case against the WikiLeaks founder could be resurrected.