Hafiz Saeed's Rs 100mn defamation suit after Pakistan bans donations
Hafiz Saeed's Rs 100mn defamation suit after Pakistan bans donations
Jan 07, 2018, 12:45 pm
2 min read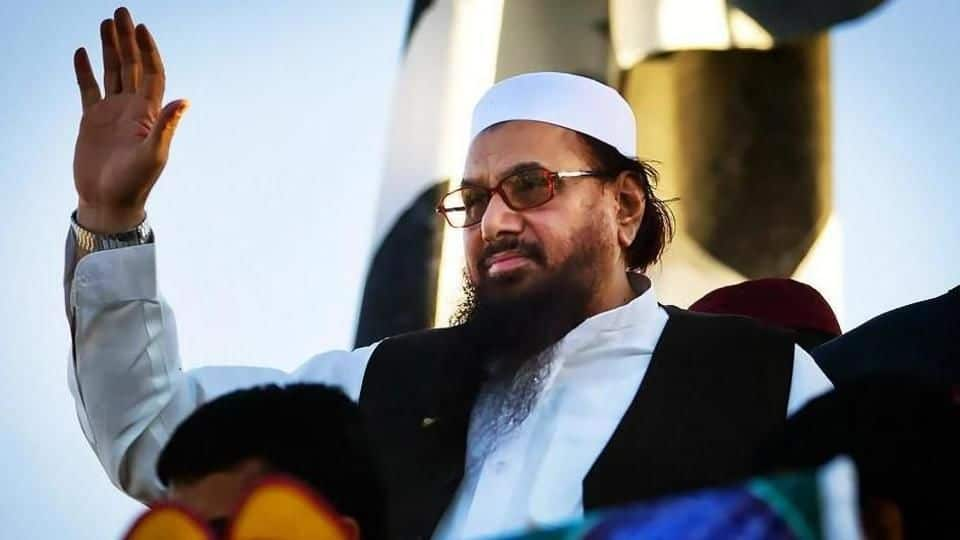 Days after the US suspended over $1bn in security aid to Pakistan, Islamabad announced hefty punishment and fines to those providing funds to 72 banned groups including Hafiz Saeed's Jamat-ud-Dawah. Imprisonment can last up to 10 years and fines up to rupees 10mn. Saeed has responded with a rupees 100mn legal notice to Defense Minister Khurram Dastgir for "defamation". Here's more.
US turns up the heat on Pakistan, urges anti-terror action
On New Year, President Donald Trump accused Pakistan of giving the US "nothing but lies & deceit". "They give safe haven to the terrorists we hunt in Afghanistan, with little help," he tweeted. Days later, it suspended more than $1.15bn in security assistance to the South Asian nation. Pakistan will get the funds if it shows visible anti-terror measures, the US asserted.
Pakistan bans donations to 72 banned groups
Taking action, Pakistan banned Saeed's JuD, Falah-i-Insaniat Foundation (FIF) and several other groups on the UNSC sanctions list from collecting donations. It was part of anti-terror Operation Radul Fasaad "so that our children remain safe in schools", Dastgir said. The government is reportedly mulling taking control of JuD-run charities. However, it denied the action was taken under US pressure, but rather after "serious deliberations".
10 years' jail, rupees 10mn fine for violators
Yesterday, the government issued ads in newspapers listing 72 groups including the JuD, FIF and Lashkar-e-Taiba, to whom donations are banned under its Anti-Terrorism Act of 1997. Violations can lead to "5-10 years in jail or up to Rs 10mn fine or both". Donors' property can also be confiscated, it said. It urged people to ensure their donations aren't falling into the wrong hands.
JuD demands written apology for "immense damage" to its "reputation"
Saeed has now sent a rupees 100mn defamation notice to Dastgir, saying he had caused "immense damage" to JuD's "reputation" with an "irresponsible" statement. If he doesn't send an apology to Saeed within 14 days, "criminal proceedings under section 500 of Pakistan Penal Code punishable for two years will be initiated" against him, it warned. JuD has no nexus with Lashkar-e-Taiba, Saeed's lawyer claimed.