Guo Wengui, exiled Chinese billionaire seeks asylum in the US
Guo Wengui, exiled Chinese billionaire seeks asylum in the US
Written by
Anupama Vijayakumar
Sep 08, 2017, 05:18 pm
2 min read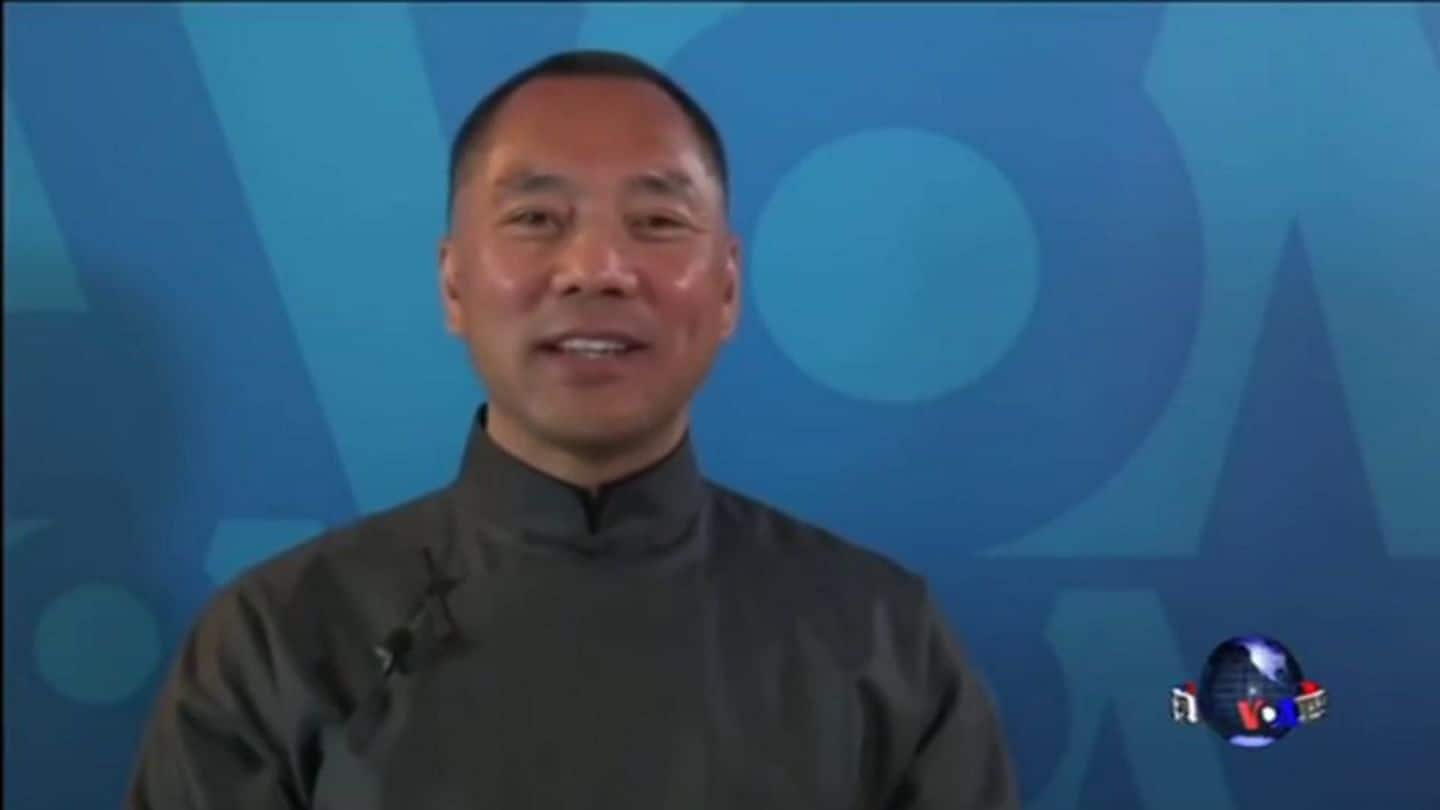 Guo Wengui, a billionaire exiled from China for exposing corruption in the top rung of the Chinese Communist Party, has sought political asylum in the US. Guo is seeking asylum as he believes he is "perceived as a political opponent of the Chinese regime," his lawyer Thomas Ragland has revealed. The Chinese government had earlier issued a "red notice" through Interpol for his arrest.
Guo exposes corruption in the Chinese Communist Party
Since 2014, Guo has exposed some of the most powerful people in China, including Wang Qishan, known as "Beijing's anti-corruption czar," through a series of tweets and Youtube videos. Guo also claims to have released state secrets ahead of the five-yearly Communist Party Congress scheduled to be held on 18 October 2017. However, his claims are not substantiated by evidence.
China slaps multiple charges on Guo
Chinese authorities have slapped at least 19 charges on Guo, including money laundering, kidnapping, and fraud. In April 2016, Guo was accused of paying a 60 million Yuan bribe to a former minister, Ma Jian. Chinese authorities also opened a rape investigation against Guo in August 2017. Several defamation charges have also been filed against him by Chinese companies and individuals in the US.
Will Guo get political asylum in the US?
Guo can stay on in the US until his tourist-visa expires later this year. He may be able to continue staying on for as long as his asylum application is pending. It needs to be seen whether the Trump administration will risk angering Beijing by granting Guo asylum, especially at a time that the US is seeking China's help to handle North Korea.