Won't allow PM Modi to use our airspace: Pakistan
Won't allow PM Modi to use our airspace: Pakistan
Sep 18, 2019, 09:05 pm
2 min read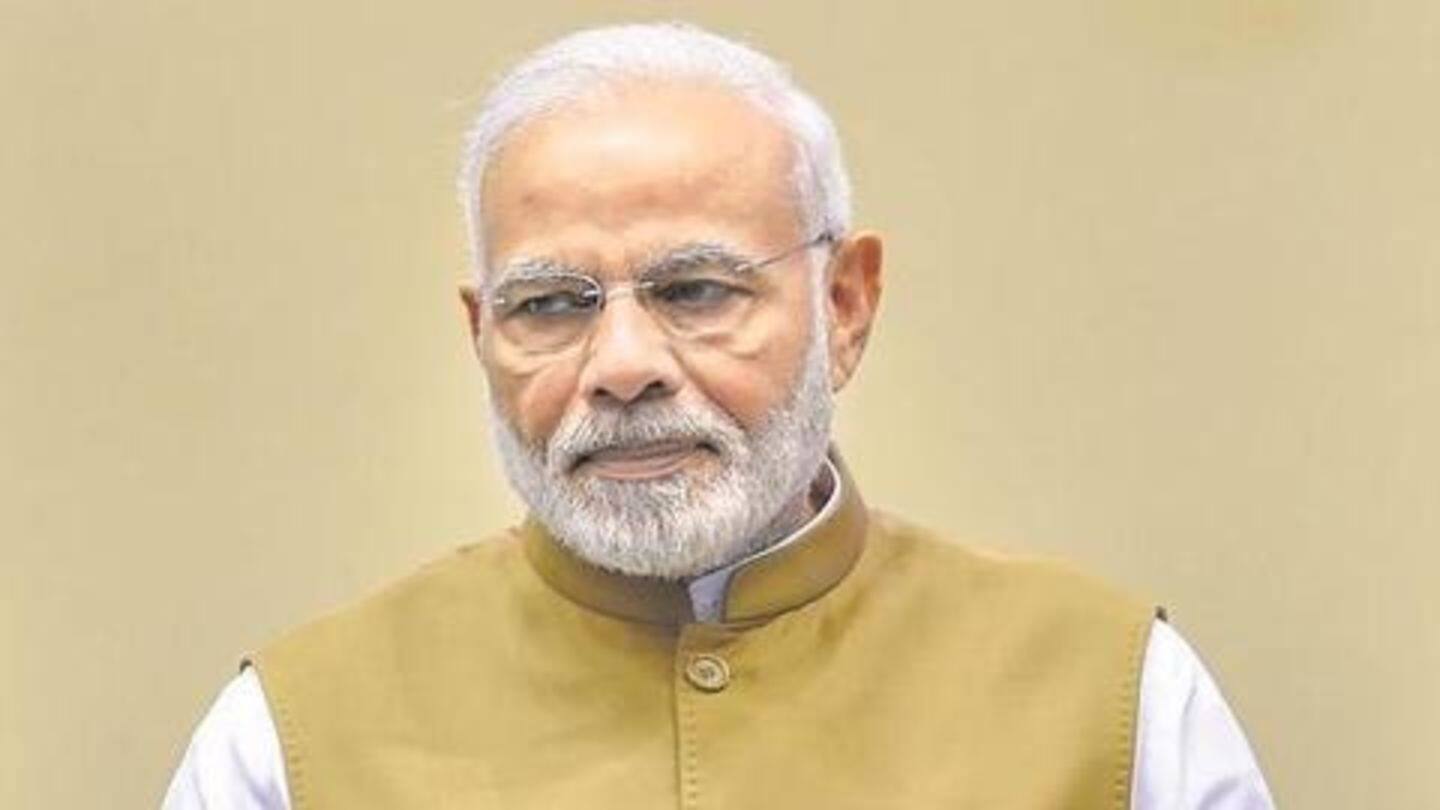 Pakistan will not allow PM Narendra Modi to use its airspace while traveling to the United States, the bordering country's Foreign Minister Shah Mehmood Qureshi said on Wednesday. To note, PM Modi is scheduled to be in the US for a week-long trip from September 21 to 27. During the tour, he will address over 50,000 Indian-Americans in Texas. Here's more.
Since removal of Article 370, Indo-Pak relations have been abysmal
To give some perspective, ever since New Delhi revoked provisions of Article 370, thereby removing special status to Jammu and Kashmir, India-Pakistan relations have been abysmal. Islamabad has been striving hard to garner support from the International community in its rant against India, but in vain. It has repeatedly claimed that human rights were pounded in Kashmir at International forums like the UN.
Earlier, Pakistan didn't allow President Kovind to use its airspace
Notably, this is not the first time that Pakistan has blocked its airspace for Indian leaders. Earlier, it didn't allow President Ram Nath Kovind to use its airspace during his visit to Iceland. Referring to India's decision to scrap Article 370, Pakistan had attributed the move to India's "recent behavior."
And, a similar reaction was seen post Balakot airstrikes
In fact, Pakistan had closed its airspace to India after the latter conducted air strikes on the Pakistan-based Jaish-e Mohammad terror camp at Balakot on February 26. However, it was resorted to a partial opening again in July. Ironically, its aviation minister later admitted that the country suffered losses of over 8 billion rupees ($50 million), owing to the said airspace restrictions.
President Trump to join PM Modi at 'Howdy Modi' event
Meanwhile, as far as PM Modi's itinerary is concerned, he will have an all-packed schedule. On September 22, he will address a mega rally in Houston, Texas, at the 'Howdy Modi' event. More than 50,000 Indian-Americans have registered to attend the event. Interestingly, US President Donald Trump will also be present there. The two leaders last met at the 45th G7 Summit.
A Modi-Trump bilateral meeting is also being worked out
In addition to the mega event, both nations are also working out a bilateral meeting between the two leaders in Washington DC or New York City. To note, the primary reason behind PM Modi's visit is to attend the United Nations General Assembly (UNGA). He may also have a face-off with Pakistani Prime Minister Imran Khan there.